Monthly shamanic fire message:
The strong light pulses of the new moon at the end of May are accompanied by strong energy changes which almost catapult us into June.
The continuously sown light seeds of the past appear now more and more and begin to bear their fruits. The spiritual networks which have prepared and accompanied this for so long are now required to weave their light network over the earth more and more together so that the golden age can shine more and more in its full glory.
Now is the time to find, if you haven't already, the light network you belong to. Because to live in a spiritual community, or to have at least contact with spiritual awakened people, whatever way the connection may be, will find more and more importance in order to be able to experience the outer ups and downs with more equanimity.
So be courageous and go in resonance with the light networks and light pulses from which you feel called and attracted, to then be carried by the light of these networks. For these light networks span the earth to carry the golden waves of the golden age and create balance. Be serene, meditate, create an exercise which always carries you back into your heart, which centres you, lets you serve and thereby carries you responsibly through this time.
Om namah Shivaya
Nirr
~ The Shamanic Fire Path ~
For more monthly messages see here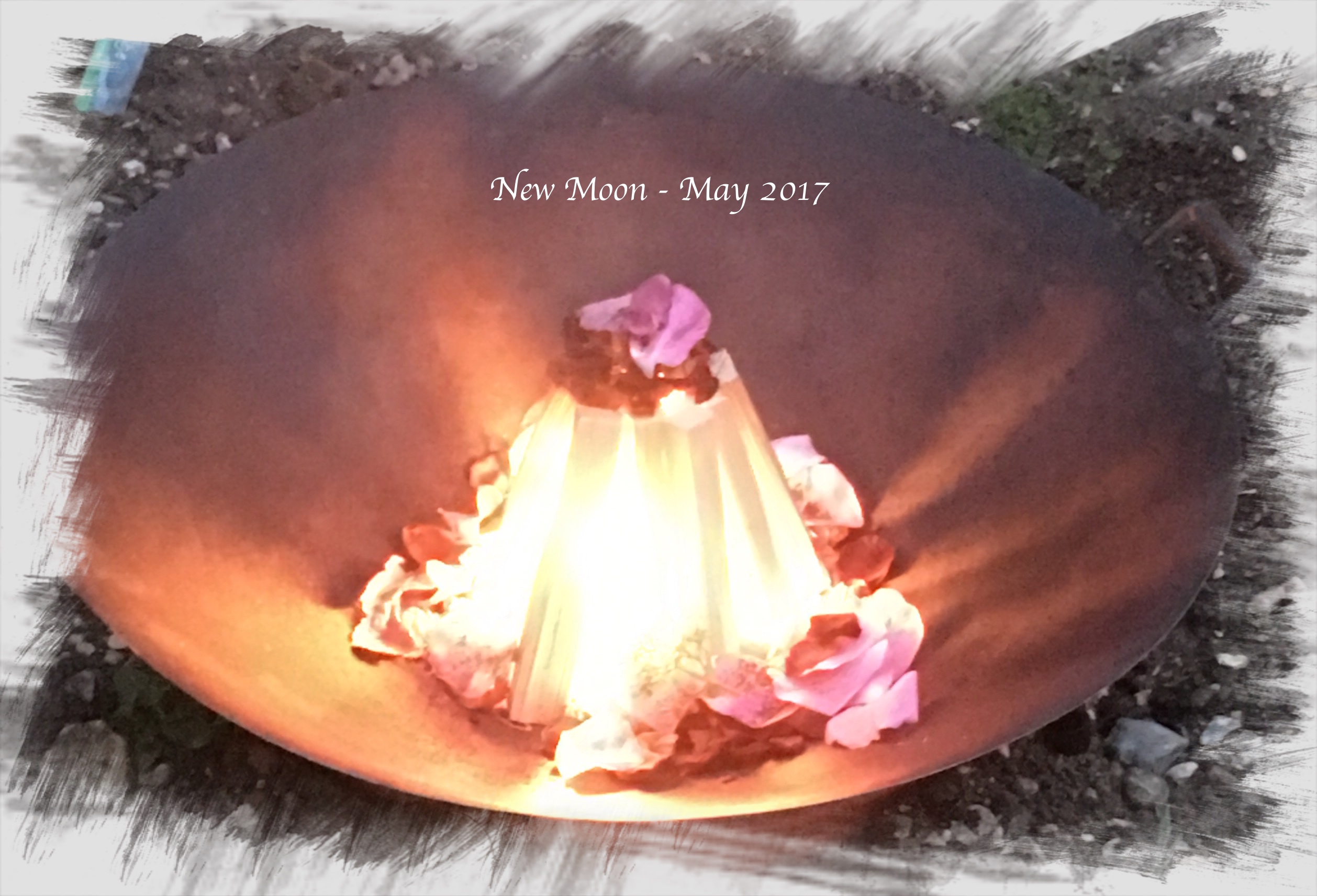 ~
Monatliche schamanische Feuerbotschaft:
Die starken Lichtimpulse des Neumond Ende Mai gehen mit starken Energieveränderungen einher die uns fast schon sprungartig in den Juni katapultieren.
Die kontinuierlich gesäten Lichtsaaten der Vergangenheit kommen jetzt immer mehr und mehr zum Vorschein und tragen Ihre Früchte. Deshalb sind jetzt auch die spirituellen Netzwerke gefordert Ihr Lichtnetz immer mehr zusammenzuweben und gleichmäßig über die Erde zu spannen, so dass das goldene Zeitalter in seinem vollen Glanze immer mehr erstrahlen kann.
Finde auch du nun, wenn du nicht schon hast, das Lichtnetzwerk zu dem du gehörst, den in einer spirituellen Gemeinschaft zu leben oder zumindest mit spirituell erwachenden Menschen Kontakt zu haben, auf welchem Weg die Verbindung auch immer sein mag, wird immer mehr an Bedeutung und Wichtigkeit gewinnen um einfacher die kommenden Höhen und Tiefen im Außen mit mehr Gleichmut erfahren zu können.
Deshalb sei mutig und geh in Resonanz mit den Lichtnetzwerken und den Lichtimpulsen von denen du dich angesprochen und angezogen fühlst, um dann getragen im Licht dieser Netze zu sein. Denn diese Lichtnetzwerke spannen sich über die Erde um die goldenen Wellen des goldene Zeitalters zu tragen und Gleichgewicht zu erschaffen. Sei gleichmütig, meditiere, erschaffe Dir eine Übung die dich immer wieder in dein Herz trägt, die Dich in deine Mitte bringt und Dich Dienen läßt und Dich dadurch verantwortungsbewußt durch diese Zeit trägt.
Om namah Shivaya
Nirr
~ The Shamanic Fire Path ~
Für mehr monatliche Nachrichten klicke hier