DE below

Hello you beloved STAR-SOUL :
After the last week in February which was a great time for a deep cleanse, a fast, a diet or a detox, the first week in March should also be used to do something good for your body. Treat yourself to a massage, go swimming, have a sauna, make sure you get a bit more sleep or just try, through healthy eating, to prepare your system slowly for the change into lighter spring days. 
And as we are approaching the New Moon on the 6th of March, it's  time again to let go of the Old and welcome the New. We are once more going to be called upon, through cleansing/detox (just as at the end of February), to say goodbye to the Old and to give space to the New.
Your body will thank you by giving you more energy and making you feel well-rested through the day. Without old deadweights, it is easier to devote yourself  to your daily task and it's easier to create a lighthearted flow. A great way to say goodbye to the old and to invite the new is also a spring cleaning in your house/flat and at work or just declutter your apartment, a cleanse on all levels.
Of course, in order to support the spiritual cleansing process, it is very beneficial to have a regular meditation practice, using mantras, praying, singing holy songs and making cleansing fire rituals. Creativity knows no bounds here.
All this preliminary work brings you then more in contact with the earth and the earth fire, draws you into the here and now and lets you feel more present in yourself, in your being, in your body. For all Space People who are not really here and like retreating into a virtual world, a great time to learn to settle into your body. For all relationships that do not converge on the physical level, so that both are happy, it is a good time to check, feel and dive into your body and to see if the newly acquired body feeling can again lead to a harmonious and balanced energy exchange.
So devote yourself to the new moon energy, to say goodbye to the old and then ground yourself completely to the earth and the earth's fire. The outcome of this gives you such a strong grounding, so much power and steadfastness for the months to come, that you should take your time to recharge yourself with this grounding energy to meet the challenges of the upcoming months.
This cleaning and grounding process is accompanied by new insights into your nature and in the same way, insights about the structure of the coming months can be revealed. By structure this means projects and enterprises, which may show themselves in a different light and may need an adaptation, completely new ideas which may strive for implementation, or even things that have run their course.
The flow of energy in March is so rapid and the more you devote yourself to the energy waves, the less you are torn from balance. When you have mastered the challenges of the first two and a half weeks, the fruits of the full moon will show up and deepen the topic from the beginning of March which is the welcoming of the New, gaining insights and the feeling of being more comfortable and complete here on earth.
The March full moon energy is thus a welcome and reconciliation energy for all the star souls who have not quite settled on planet earth yet. A reintegration into the material world, a softening of the more dense vibration which makes it more easy, as a particularly subtle and sensitive soul, to live JOY and a sense of FULFILMENT here on earth again. Enjoy the ride. Have fun !
Affirmation for this month:
MY BODY IS A FRIENDLY PLACE TO LIVE
Namaste
~ Nirr
Please also see my blog 'Why am I writing a monthly energy update?'
and for more monthly messages please see here
For more information about Soul Readings or more personalised Readings about a certain topic please see here.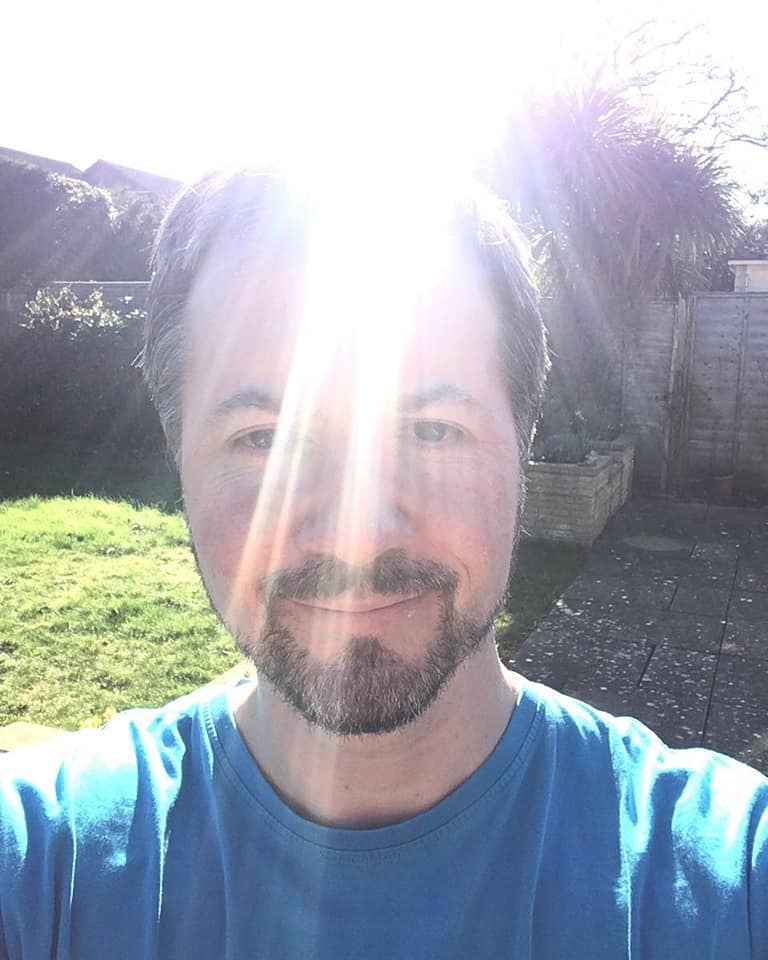 Monatliches Energie-Update für März:

Hallo du geliebte STERNENSEELE :
Nachdem sich die letzte Woche im Februar dazu geeignet hat, sich einer Tiefenreinigung hinzugeben, sprich also geeignet für eine Fastenkur, einer Diät oder einem Detox, sollte auch noch die erste Woche im März dazu verwendet werden um seinem Körper etwas gutes zu tun. Gönne Dir eine Massage, geh Schwimmen oder in die Sauna, gönne Dir mehr Schlaf oder versuch einfach durch gesunde biologische Ernährung Dein System langsam auf die länger werdenden Frühlingstage vorzubereiten.
Und wie so häufig zuvor ist es auch jetzt wieder an der Zeit durch die Neumonenergie am 6. März Altes loszulassen. Wir werden nochmal so richtig aufgefordert über die zuvor stattgefundene Reinigung (dem Detox), das Alte zu verabschieden und dadurch dem Neuen Raum zu geben.
Dein Körper wird es Dir danken indem er Dir mehr Energie schenkt und Dich ausgeruhter durch den Tage kommen läßt. Ohne alten Ballast ist es leichter sich seiner Arbeitsaufgabe hinzugeben und es fließt einfacher von der Hand. Sehr passend um das Alte zu verabschieden und das Neue einzuladen ist auch ein Frühlingsputz im Haus und am Arbeitsplatz oder auch ein entrümpeln der Wohnung ein sauber machen auf allen Ebenen.
Um den geistigen Reinigungsprozess zu unterstützen darf natürlich regelmässig meditiert werden, Mantras rezitiert werden, gebetet werden, heilige Lieder gesungen und Feuerrituale gemacht werden.. Der Kreativität sind hier keine Grenzen gesetzt. 
All diese Vorarbeit bringt Dich dann stärker in Kontakt mit der Erde und dem Erdenfeuer, zieht Dich in das Hier und Jetzt und läßt Dich Dein Wesen mehr spüren. Für alle Space People, die nicht wirklich hier auf der Erde sind und sich gerne in eine virtuelle Welt zurückziehen eine geniale Zeit sich in Ihrem Körper spüren zu lernen. Für alle Beziehungen die auf der körperlichen Ebene nicht so zusammenfliessen, so dass beide happy sind, eine geniale Zeit sich seinem Körper zu widmen und zu sehen ob über dieses neu gewonnene Körpergefühl wieder eine gemeinsame Art von Energieaustausch stattfinden kann.
Lass also zu, mit der Neumondenergie das Alte zu verabschieden und Dich dann voll und ganz auf die Erde und das Erdenfeuer einzulassen. Dies bringt ein so starkes Grounding, das Dir so viel Kraft und Standhaftigkeit für die kommenden Monate geben wird, so dass du die Zeit nutzen solltest, hier Kraft zu schöpfen um den Herausforderungen der nächsten Monate gewappnet zu sein.
Dieser Reinigungs-, und Groundingprozess geht mit neuen Erkenntnissen über Dein Wesen einher. Genauso können sich Einsichten über die Struktur der kommenden Monate zeigen. Mit Struktur sind hiermit Projekte oder Vorhaben gemeint, die sich in einem anderen Licht zeigen und evtl eine Anpassung benötigen oder auch komplett neue Ideen die evtl nach Umsetzung streben oder auch Dinge die sich einfach abschliessen wollen.
Der Energiefluss im März ist also ein rasanter und je mehr du Dich den Energiewellen hingibst umso weniger wirst du aus der Balance gerissen. Wenn du dann die Hersausforderungen der ersten 2,5 Wochen gemeistert hast, zeigen sich die Früchte mit dem Vollmond der nur noch mehr das zu Anfang März angestossene willkommen heißen des Neuen, die gewonnene Einsichten, sowie das mehr hier auf der Erde ankommen, ausdehnen und in die Tiefe tragen möchte. 
Die März Vollmondenergie steht also für eine Wilkommens-, und Versöhnungsenergie für alle die Sternenseelen die sich noch nicht ganz auf der Erde zurecht finden. Ein letztendliches wiedereingliedern in die Grobstofflichkeit, ein weich machen der harten Schwingungen und dadurch eine Möglichkeit als besonders feinstoffliche, sensible Seele wieder FREUDE und ERFÜLLUNG hier auf der Erde leben zu können. Deshalb; genieße den Ritt durch die Wellen und vergiß vor allem nicht den Spaß und die Freude auf Deinem Weg.
Affirmation für diesen Monat:
Mein Körper ist das Zuhause meiner Seele. Willkommen.
Namaste
~ Nirr
Gerne kannst du hier auch meinen Artikel über 'Warum schreibe ich eine monatliches Energie-Update?' lesen und klicke auch gerne hier für mehr monatliche Nachrichten.
Für Seelen-Readings oder Readings zu bestimmten Themen finden du mehr Infos hier.