DE below
LET THE MAGIC HAPPEN:
The Work on decoding the code – building your sacred inner space, that has become even more intense during Christmas and by the end of 2018, releases a powerful impulse – a vibration of joy.
Yes, a joyful vibration that goes hand in hand with a thrill – because what is hidden behind it, which is not quite tangible yet, strives so hard for fulfilment.
For some, it may also feel like being a little bit pushed. But this, does not feel uncomfortable, it only guides you on your path. Moreover, this certain 'Drive' has a charm, an appeal that is difficult to resist.
But why resist? Why want to escape this curing balm for the soul?
Let yourself be guided by this irresistible magical vibration, that only wants to lead you more to yourself, to the core of your soul, to your Higher Self – so please – LET THE MAGIC HAPPEN
… and therefore some suggestions to make the implementation of this magic vibration easier at the beginning of this New Year:
For the visual among you, who are very much in resonance with colours, there is an exercise that is helpful especially during the new moon (6.1.): Expand yourself and get in touch with the dark blue joyful energy (Krishna* energy, see Exercise A below), which can cause such a strong sense of lightness and joy, especially at the end of these mystical 12 nights between the 24th December and the 6th of January, so that there is almost a risk of losing the ground under your feet. Therefore, seek between your meditations, grounding activities that keep you in touch with the earth.
For some these grounding works might be staying in their garden with nature, for others football, or cooking, or a beer with friends in the pub, or their favourite series on TV. Just be charmed by this magical time and join in.
All those who are auditory and love to dance should find the time during the first 1-2 weeks of January to support this joyful vibration with rhythmic dance and/or singing. Maybe also just listening to upbeat music? Those who like to play drums or like to listen to drum music are welcome to indulge into the magical rhythm of the drum.
Summary of exercises for the New Year and the first days of January:
A) Visual: Search for a picture of Krishna (google it, or use the one I attached) meditate on the picture and connect you with the lightness and the dark blue / transforming energy that can move mountains. Check how your brow chakra reacts. If words or mantras come up, please use them more intensively.
B) Auditory: Find animating music that can put you in a light trance, or be active and sing/hum you into a lighthearted state of mind
C) Drum: Find yourself a drum group or a drummer who can drum into a 'happy' state of mind or find your own drum and start playing.
D) Movement: Dance freely and set in motion an inner force that intensifies your charisma.
All this releases an inner power in you that you haven't been aware of so far. You can become a magnet – people want to spend time with you and share with you joy and happiness. Here you can decide for yourself to what extent you would like to indulge in these social activities.
But be careful that you give yourself time between the exercises to not loose the balance. Because the things that have been set into motion will grow and will take time to develop and settle.
This, for winter time, a rather untypical lively January start-up phase, precedes the full moon (21.1.), which with the new experiences at the beginning of this year shows visionary approaches such as: new projects, possibly cooperations, business concepts, a new way of behaving – just a common thread for the upcoming months and maybe even for the whole year.
The next 6 weeks are definitely a time when a lot can be set in motion already and there's the opportunity to set major goals for the future. It is worthwhile to take a deeper look and thereby gain a head start. A head start in the sense of a gentle, harmonious but dynamic, strong annual flow.
Namaste
Nirr ~ Journeying
*Krishna is a major divine being in Hinduism. He is worshipped as the eighth avatar of the god vishnu and also as the supreme God in his own right. He is a central character in the Mahabharata, the Bhagavata Purana and the Bhagavad Gita, and is mentioned in many Hindu philosophical, theological, and mythological texts.
Please also see my blog 'Why am I writing a monthly energy update?'
and for more monthly messages please see here
For more information about Soul Readings or more personalised Readings about a certain topic please see here.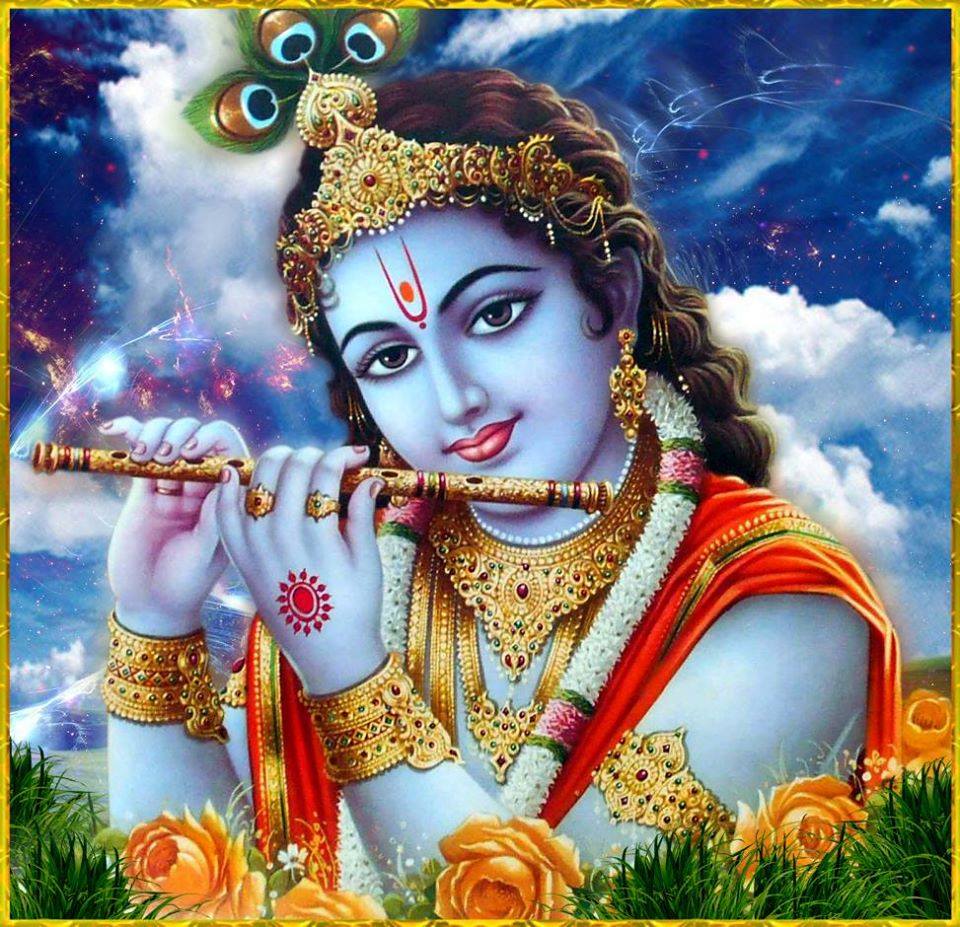 Monatliches Energie-Update für Januar:

LASS DICH AUF DEN ZAUBER EIN:
Die Arbeit am entschlüsseln des Codes – das Erbauen Deines heiligen inneren Raumes, dass über die Weihnachtstage und zum Jahresende 2018 noch an Intensität gewinnt, setzt einen starken Impuls, eine Schwingung der Freude frei. 
Ja vielleicht sogar eine Freude-Schwingung die mit einem Nervenkitzel einhergeht – weil das, was sich dahinter versteckt und noch nicht ganz greifbar ist, so stark nach Vollendung strebt. 
Für viele mag es sich auch wie ein nach vorne geschoben werden, wie ein wenig geschubst werden anfühlen. Dieses schubsen, fühlt sich jedoch nicht falsch an, sondern macht nur aufmerksam wo es hingehen soll. Ausserdem hat dieser gewisse Drive so einen Charme, einen Reiz, dem es sich nur schwer widersetzen läßt.
Aber genau, wieso Widerstand leisten? Wieso sich widersetzen ? Wieso sich diesem Balsam der Seele entziehen wollen ?
Lass Dich doch führen von dieser unwiderstehlichen magischen Schwingung die Dich nur noch mehr zu Dir selber führen möchte, zum Kern Deiner Seele, zu Deinem höheren Selbst – so please, LET THE MAGIC HAPPEN 
…und deshalb einige Vorschläge, die die Umsetzung dieser magischen Schwingung anfangs des neuen Jahres einfacher gestalten sollen:
Für Die Visuellen unter Euch, die sehr stark mit Farben in Resonanz gehen, gibt es eine kleine Übung die vor allem während des Neumondes (6.1.) hilfreich ist: Macht Euch weit und geht in Kontakt mit der dunkelblauen Freude-Schwingung (Krishna* läßt Grüßen, siehe Übung A), die vor allem zum Ende der Rauhnächte* ein so starkes Gefühl der Leichtigkeit und Freude auslösen kann, so dass hier schon fast die Gefahr besteht, den Boden unter den Füßen zu verlieren. Deshalb sucht Euch zwischen Euren Meditationen, Aktivitäten die Euch auf die Erde ziehen.
Für den einen mag das, der Aufenthalt in seinem Garten in der Natur sein, für den anderen Fussball, oder Kochen, oder das Bier in der Wirtschaft, oder die Lieblingsserie im Fernsehen. Lasst Euch bezirzen von dieser magischen Zeit.
Alle die, die auditiv veranlagt sind und gerne Tanzen, sollten in den ersten 1-2 Januarwochen die Zeit finden, diese Freudeenergie mit rhythmischen Tanz und/oder mit Singen zu  unterstützen. Evtl. auch einfach mit dem hören animierender Musik? Die, die gerne trommeln, oder auch gerne Trommelmusik hören, dürfen sich gerne verstärkt dem Trommelzauber hingeben.
Zusammenfassung der Übungen für den Jahreswechsel und die ersten Januartage:
A) Visuell: Suche Dir ein Bild von Krishna (Google) meditiere auf das Bild und verbinde Dich mit der Leichtigkeit und der dunkelblauen/transformierend Energie die Berge versetzen kann. Prüfe wie Dein Stirnchakra reagiert. Wenn sich Worte oder Mantren zeigen verwende diese verstärkt.
B) Auditiv: Suche Dir animierende Musik die Dich in einen leichten Trancezustand versetzen können, oder sei selber aktiv und singe/summe Dich in einen beschwingten Gemütszustand
C) Trommel: Lass Dich in einen 'happy' Zustand trommeln oder finde Deine eigene Trommel und stimme mit ein.
D) Bewegung: Tanz Dich frei und setzte dadurch eine innere Kraft in Bewegung die Deine Ausstrahlung intensiviert.
All dies setzt eine innere Kraft in Dir frei, die Dir so noch nicht bewusst war. Du wirst zu einem Magneten – Menschen möchten mit die Zeit verbringen und an Deiner Freude und Leichtigkeit teilhaben. Hier kannst du für Dich selbst entscheiden in welchem Maße du dies ausdehnen möchtest.
Sei aber vorsichtig, dass du Dir zwischen Deinen Übungen genügen Zeit gibst und im allgemeinen für Ausgleich sorgst. Denn das in Bewegung gebrachte darf wachsen und braucht Zeit sich zu entwickeln. 
Diese, für die Winterzeit eher untypisch lebhafte Januar-Startphase, leitet dann den Vollmond (21.1.) ein, der mit den neu gewonnenen Erfahrungen zu Beginn des Jahres visionäre Ansätze aufzeigt wie z.B. neue Projekte, evtl. Kooperationen, Business Konzepte, neue Verhaltensweisen – einfach einen roten Faden für die kommenden Monate und vielleicht auch schon für das ganze Jahr. 
Die nächsten 6 Wochen sind definitiv eine Zeit, in der schon viel bewegt werden, und schon eine klare Zielsetzung festgelegt werden kann. Es lohnt sich hier genauer hinzuschauen und Dir dadurch einen Vorsprung zu erarbeiten. Einen Vorsprung im Sinne von sanft, harmonischem aber dynamisch, starker Jahres-Fluß.  
Namaste
Nirr ~ Journeying
*Krishna ist eine hinduistische Form des Göttlichen und wird meist als der achte Avatara von Vishnu verehrt. Er hat stets eine Bambusflöte bei sich und trägt eine Pfauenfeder im Haar. Eine der zentralen Textquellen für die philosophische Dimension der Krishna-Verehrung ist die Bhagavadgita, die ein Teil des Epos Mahabharata ist.
*Rauhnächte sind einige Nächte um den Jahreswechsel, denen im europäischen Brauchtum eine besondere Bedeutung zugemessen wird. Meist handelt es sich um die Zwölf Weihnachtstage vom Weihnachtstag (25. Dezember) bis zum Fest der Erscheinung des Herrn (6. Januar). Mythologie: Die Rauhnächte sind eine Zeit, die seit der frühen Neuzeit für Geisteraustreibung oder -beschwörung, den Kontakt mit Tieren oder wahrsagerische Praktiken geeignet sein soll.
Gerne kannst du hier auch meinen Artikel über 'Warum schreibe ich eine monatliches Energie-Update?' lesen und klicke auch gerne hier für mehr monatliche Nachrichten.
Für Soul-Readings oder Readings zu bestimmten Themen finden du mehr Infos hier.