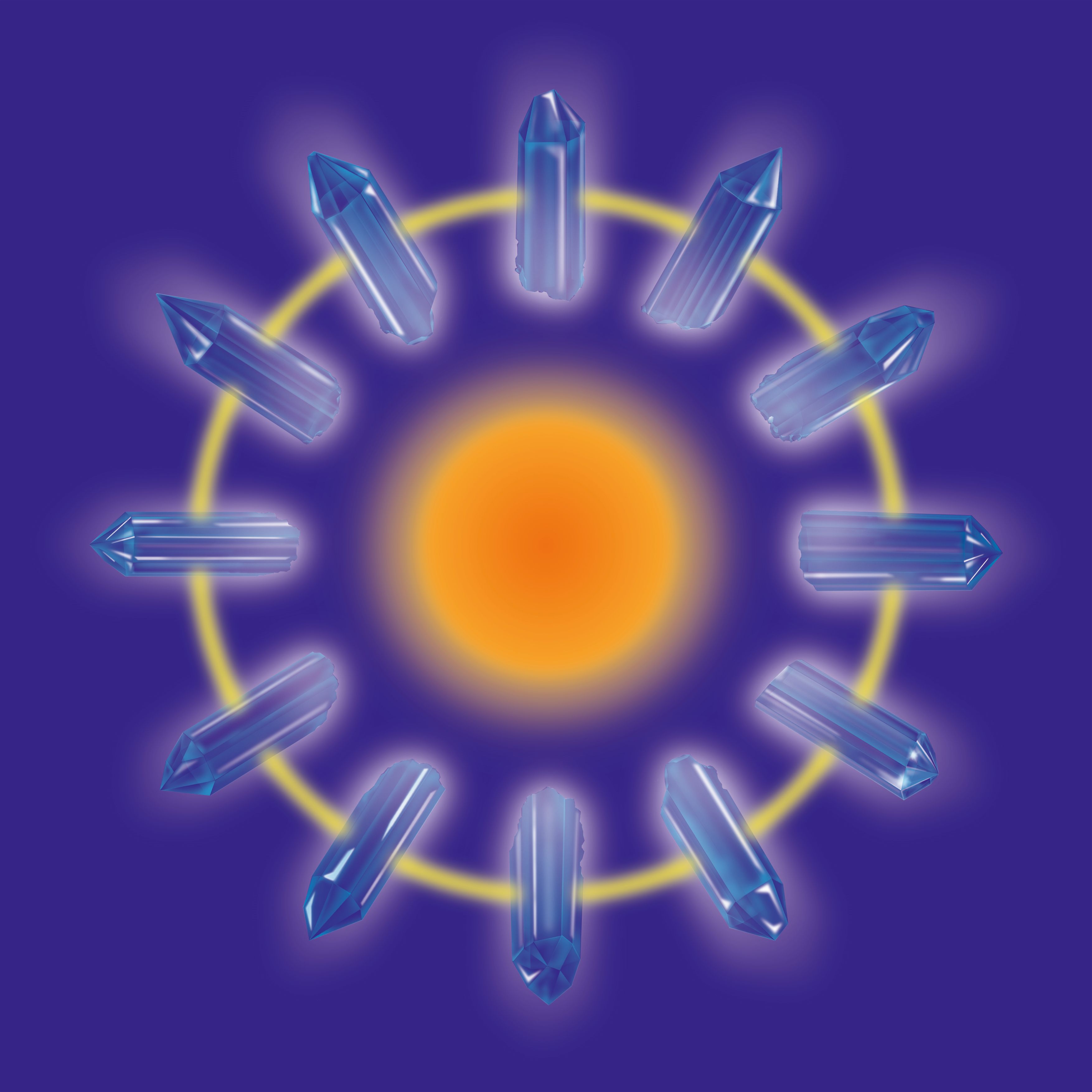 The Atlantis Crystal Healers are beings who can look back on a long soul development.
They already served the earth and humankind in Atlantean Times. They distinguished themselves through their imense love and devotion for the light and the crystal worlds and they used their skills for the good of all beings during that time.
The crystal worlds make it possible to give light an expression on earth because crystals and stones carry the whole creational light spectrum. The Crystal Healers learn to use those manifold creational light levels for healing purposes, for feng shui and for earth healing.
When they tune in, they receive the light structures in the energy bodies of the beings so that they can guide and heal them. With crystal clear sight they receive which healing method is exactly the right one for the persons problem or theme. It's an immense love and devotion to the Divine Mother which enables the power in them to use the crystals for healing purposes.
The first step of the process to become a Atlantis Crystal Healer involves the 6 days of training known as the 'Path into Light'. Here the basics for a stable foundation is taught, so that the 7 creational levels of the chakras can be developed. In addition the students learn to become conscious of light and energy, to get a clear connection to their own divine source and to be aware of the light's origin.
The second step is the apprenticeship to become an Alpha Chi Consultant. In this training the Alpha Chi Consultant receives access to the 8th Chakra – the level of the principils/laws. The students learn to act from the non polar world, from a level where solutions flow very easily to them, so as to live in accordance to the Divine Order and to guide and to lead in their professions and in their environment.
This includes transformational work such as energetic Feng Shui to create harmonious flowing enviroments and to communicate with crystals and stones.
All this is the foundation to become an Atlantis Crystal Healer, after this one can proceed to the Atlantis Crystal Healer training.
~ Text from Deborah Reiter
~ Teacher of the Atlantis Crystal Healers
=======================
Atlantis Krystall healerne
=======================
Atlantis Krystallhealere er vesener som kan se tilbake til en lang sjelelig utvikling. Allerede i Atlantis tidsalder tjente de lysutviklingen på jorda til menneskene. De utmerker seg ved en stor kjærlighet til lyset og krystallverdenene og innsetter disse til velvære for alle.
Krystallverdenene har oppgaven til å gi lyset et uttrykk her på jorda. Krystaller og steiner bærer hele skapelsens spektrum av lyset.
Krystallhealerne lærer bort bruken av disse mangfoldige lys- og skapelsesnivåer for å helbrede folk, for feng shui og for healing av jorda.
Atlantis Krystallhealere har evner til å se lysstrukturer på vesener i alle energi kropper og derfor kan de behandle og helbrede på en helhetlig måte.
Med krystallklart blikk erkjenner de hvilke helbredelses metoder som passer akkurat for problemet eller temaet som en gitt person har. Med stor kjærlighet og hengivelse til den guddommelige moren blir krystallene brukt for velvære og helbredelse.
Opplæringen for å bli Atlantis Krystallhealer inneholder som første trinn, kurset : "Veien inn i lyset". Her blir grunnlagene for en stabil basis forberedt for å åpne seg til de ulike skapelses-nivåer og for de 7 hovedchakraene.
Deretter kommer bevisstgjørelsen for å arbeide med lys og energi og en klar forbindelse til ens egen guddommelige kraft og til opprinnelsens lys.
Det andre trinnet er opplæringen til Alpha Chi Konsulent, med tilgangen til 8. chakra – som er  nivået for lovmessighet. Gjennom denne undervisningen åpner nivået for løsninger fra den (ikke dualistiske) ikke polare verden seg, for å leve innenfor den guddommelige orden og for å akkompagnere og for å lede.
Dette inneholder transformasjonsnivåer, som energetisk Feng Shui, for å fremstille harmonisk flyt og en opplæring for å kunne kommunisere med Krystallene og med steiner.
Alt dette danner grunnlagene for å bli en Atlantis Krystall healer.
~ Budskap fra Deborah Reiter, Februar 2014
~ Utdanningsleder for Atlantis Krystall Healerne
For mer informasjon om Atlantis Crystal Healing,
behandlinger og workshops tar kontakt med Nirr.