Please scroll down for the monthly messages in English and German …
… and for more personalised messages or for a Soulreading (Soulrealignment reading) please contact here.
Soul Reading (1st part/2nd part)
The Soul reading will be presented to you in 2 parts and can be booked separately if wanted. In the first part I read your potentials and qualities and the second part works on the blocks and restrictions which hinder you to live your potential and qualities to the fullest.
If you have received the first part you can decide if you want to continue and also book the second part but this is not mandatory. You can decide after you have received the first Reading if you want to continue and also know about the blocks and restrictions.
To do a Soulreading for you, where I access your Akashic record, I would need the following details:
– Your full name at birth
– Your current name
– Date of birth
– Place of birth
– Intention for the Reading
When the reading is finished (this could take around 2-4 weeks, depending on the waiting list) it will be presented to you in an hour Skype session and you'll also get a written summary sent by email. The reading can be done in English or German.
Investment: £75
2nd part:
When the reading is finished (this could take around 2-4 weeks, depending on the waiting list) it will be presented to you in an hour Skype session. The second reading part comes with a 21 days transmutation of energy homework. Homework duration time: 10 min/day.
Investment: £75
For more information about a Soul/Soulrealignment Reading and why the Akashic Records are accessed please see here.
NIRR Online Reading for the Year with written summary:
For your NIRR (Natural Intuitive Remedy Reading) Year Reading, where I read your Year with my card set, I would need your full name and the intention of the reading.
When the reading is finished (this usually take about 2 to 4 weeks, depending on my capacity) it'll can be presented to you in an up to 1 hour online session (f.e. Skype) and you'll also get a written summary sent by email. Every reading comes together with an exercise to kickstart the energy for the new year or the discussed time period. The reading can be done in English or German.
Investment: £120
For more information about NIRR – Natural Intuitive Remedy Readings please see here.
NIRR topic related reading:
For your NIRR (Natural Intuitive Remedy Reading) topic related Reading, where I read your given topic with my card set, I would need your full name and the topic/intention of the reading.
Investment: £70
For more information about NIRR – Natural Intuitive Remedy Readings please see here.
For the updated monthly Readings please see my blog.
Nirr's Monthly Energy Reading December 2019:
Here we are again, just before a new month! And in this very special case, even before the turn of the year!
In terms of interesting dates, this time we have got in November and December, the New Moon on the 26th of each month.
But with the New Moon in November, and the challenges the winter season brings with it, we have already got on the 22nd of December, the winter solstice, and the days will start to become longer again. So enjoy or maybe even celebrate this change into a lighter time again.
In general, the start of December ties in with the November energy. The newly initiated peace vibrations, which were set in motion in November, also require further development of the learned lessons in December and a conscious expansion of the experience gained. Even if some things felt a bit awkward in November, it is still important to get in contact with the energy, so that finally a feeling of well-being can be achieved through adjustment and expansion.
In November, when the focus was on the solar plexus chakra, (between breast and belly button) – the navel chakra (the area just below the navel) is now the center of attention, especially in the first half of December.
It is important to connect with the navel chakra, the equilibrium center, as it can especially at Christmas, be an emotional time therefore it is important to connect with the Dantian (Chinese), or Hara (Japanese) to ground, to center and to bring yourself back into balance. Certain exercises, such as those made in yoga, tai chi or chi gong, can be very helpful here.
On the soul level, the navel chakra wants to liberate and expand its sexual/creative energy. What has shown up in the last months with thoughts, ideas and maybe even visions, now wants to take action and rise to fruitfulness in the new year. There is a huge potential here, which can bring immense qualities to the foreground when activated.
Once initiated, a dynamic can develop that will bring about completely new qualities, especially in the area of leadership. Leader and leadership-levels are going to show new leadership concepts. A better understanding to the acceptance of leadership and to giving leadership and in general better working together through a newly developed, more loving leadership..
So December will be an intense month with the winter solstice, the new moon, the New Year and Christmas, which are celebrated in many cultures. But when it gets intense, there is also a particularly great opportunity for growth and development – so let's take the opportunity and devote yourselves to the "NEW" and start enthusiastic and dynamic in 2020.
Namaste
Nirr
For Soul Readings or more personalised Readings about a certain topic please feel free to contact me and to click here for more information about it.
Please also see my blog 'Why am I reading the monthly energy?'
Monatliches Energie-Reading für Dezember 2019:
Und wieder mal stehen wir kurz vor einem neuen Monat ! Und in diesem ganz speziellen Falle auch vor dem Jahreswechsel !
Und im November und Dezember haben wir dieses mal den Neumond am 26. des Monats.
Nachdem der November-Neumond durch die winterlichen Bedingungen herausfordert, werden am 22. Dezember, mit der Winter-Sonnenwende, die Tage wieder länger. Also erfreut Euch, zelebriert oder feiert vielleicht sogar diesen Wandel in eine wieder lichtere Zeit.
Generell knüpft der Start in den Dezember an die Novemberenergie an. Was im November über die neue Friedens-Energiewelle initiiert und in Schwung gebracht wurde, erfordert auch im Dezember ein weiterentwickeln des Erlernten und ein bewusstes Ausdehnen der gemachten Erfahrungen. Wenn sich auch manche Dinge im November nur schräg angefühlt haben, ist es gerade hier wichtig anzusetzen und mit der Energie in Kontakt zu gehen, so dass sich letztendlich über Justierung und Ausdehnung ein Wohlfühlen einstellen kann.
Wenn im November das Energiezentrum – Solar Plexus Chakra zwischen Brust und Bauchnabel im Vordergrund stand, ist vor allem in der ersten Hälfte im Dezember das Nabelchakra (Bereich ganz knapp unter dem Nabel) das Zentrum des Geschehens.
Ganz besonders ist im Dezember wichtig, sich immer wieder mit dem Nabelchakra, dem Gleichgewichtszentrum, zu verbinden. Es kann, gerade in der Weihnachtszeit, seht emotional werden und deshalb ist es hier wichtig sich immer wieder über das Dantiam (chinesisch), oder auch Hara (japanisch) zu erden, sich zu zentrieren und sich wieder ins Gleichgewicht zu bringen. Gewisse Übungen, wie sie im Yoga, Tai Chi oder Chi Gong gemacht werden, können hier sehr hilfreich sein.
Auf der seelisch, mentalen Ebene möchte sich über das Nabelchakra die sexuelle, kreative Energie befreien und ausdehnen. Was sich in den letzten Monaten an Gedanken, Ideen und vielleicht sogar Visionen gezeigt hat, möchte jetzt in Handlung treten und sich fruchtbar in das neue Jahr ergiessen. Hier steckt sehr großes Potential, dass bei Aktivierung immense Qualitäten in den Vordergrund bringen kann.
Erst mal angestossen, wird sich hier eine Dynamik entwickeln, die ganz neue Qualitäten vor allem im Bereich von Führung hervorbringt. In Führungskräften und in Führungsebenen zeigen sich neue Führungskonzepte. Ein besseres Verständnis von Führung annehmen und Führung geben und generell das gemeinsame Ziehen an einem Strang über die Entwicklung eines neuen, mehr liebevolleren Führungsstil gewinnt hier ein neues Niveau.
Der Dezember wird mit der Wintersonnenwende, dem Neumond, dem Jahreswechsel und der Weihnacht, die in vielen Kulturen gefeiert wird, ein intensiver Monat. Aber gerade wenn es intensiv wird, besteht auch die große Chance auf Wachstum und Entwicklung –  also packen wir die Gelegenheit am Schopfe und geben uns dem "Neuen" hin und starten mit neuem Elan ins 2020.
Halte gerne über die Feiertage Ausschau nach einem weiteren Energie-Update. Bis dahin nur das Beste für Dich.
Namaste
Nirr
Für Seelen-Readings oder persönliche Readings zu bestimmten Themen nimm gerne Kontakt mit mir auf und finde auch hier mehr Infos .
Gerne kannst du hier auch meinen Artikel über 'Warum schreibe ich eine monatliches Energie-Reading?'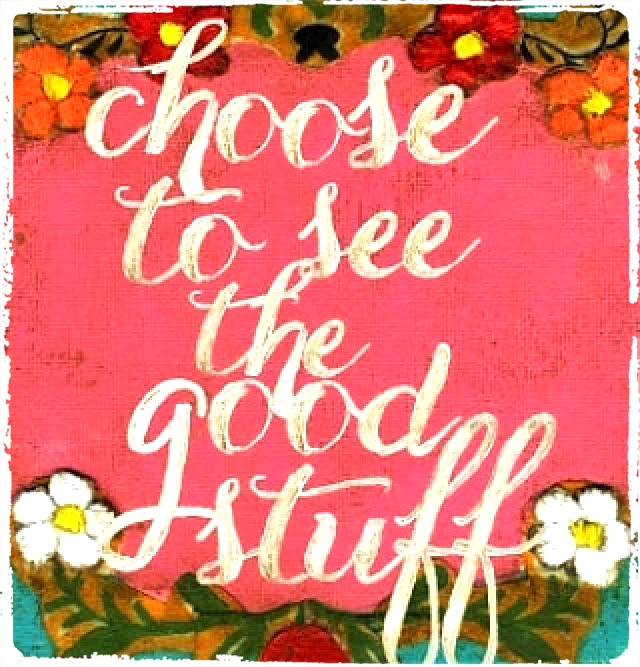 November 2019:
The new moon on 28th October brings an extremely strong reorientation. It is as if our solar plexus, with its light of peace, is entering such a strong resonance with the new moon energy and initiating through this resonance a new kind of peace vibration on Earth.
And so the word Peace will be redefined again! Since peace is difficult to understand for many of us, because peace was not really lived in the last epochs and since we are more used to fighting, this wave of peace bringing light is accompanied by a strong wave of transformation.
It may sound nice, to make peace, to live peace on earth more, but in reality it's all about change and transformation. Nevertheless, deep inside of most people, there is a desire for more Love and Peace and that is why our Creator and also ourselves are still working to put this into practice.
What you can do to take the peaks out of the waves of transformation is – to invite peace consciously into your life – INSIDE YOU and be aware of this new light and devote yourself to the change. The more you devote yourself, the less the changes will be unpleasant and I'm sure that also the warrior, the amazon will find a suitable expression to be in tune with the new light of peace.
So, this newly activated light would like to expand along with the full moon cycle (12th November). This expansion is a new light, therefore at the same time it is an adventure, a new beginning. So open yourself up to the surprises of what will happen and the experiences you will have in mid-November.
But please surrender to the new experiences in a laid-back manner, because peace needs to be learned again and again and therefore is the key to success to practice: "to practice not to take yourself too seriously" and "to treat yourself with care". No one is born a master and with each new beginning, it may take several attempts to put the well-trained and practiced skill fully into place.
I wish you a lot of success, all the love and a lot of skill in the new learning and in the new experiencing.
Namaste
Nirr
For Soul Readings or more personalised Readings about a certain topic please feel free to contact me and to click here for more information about it.
Please also see my blog 'Why am I reading the monthly energy?'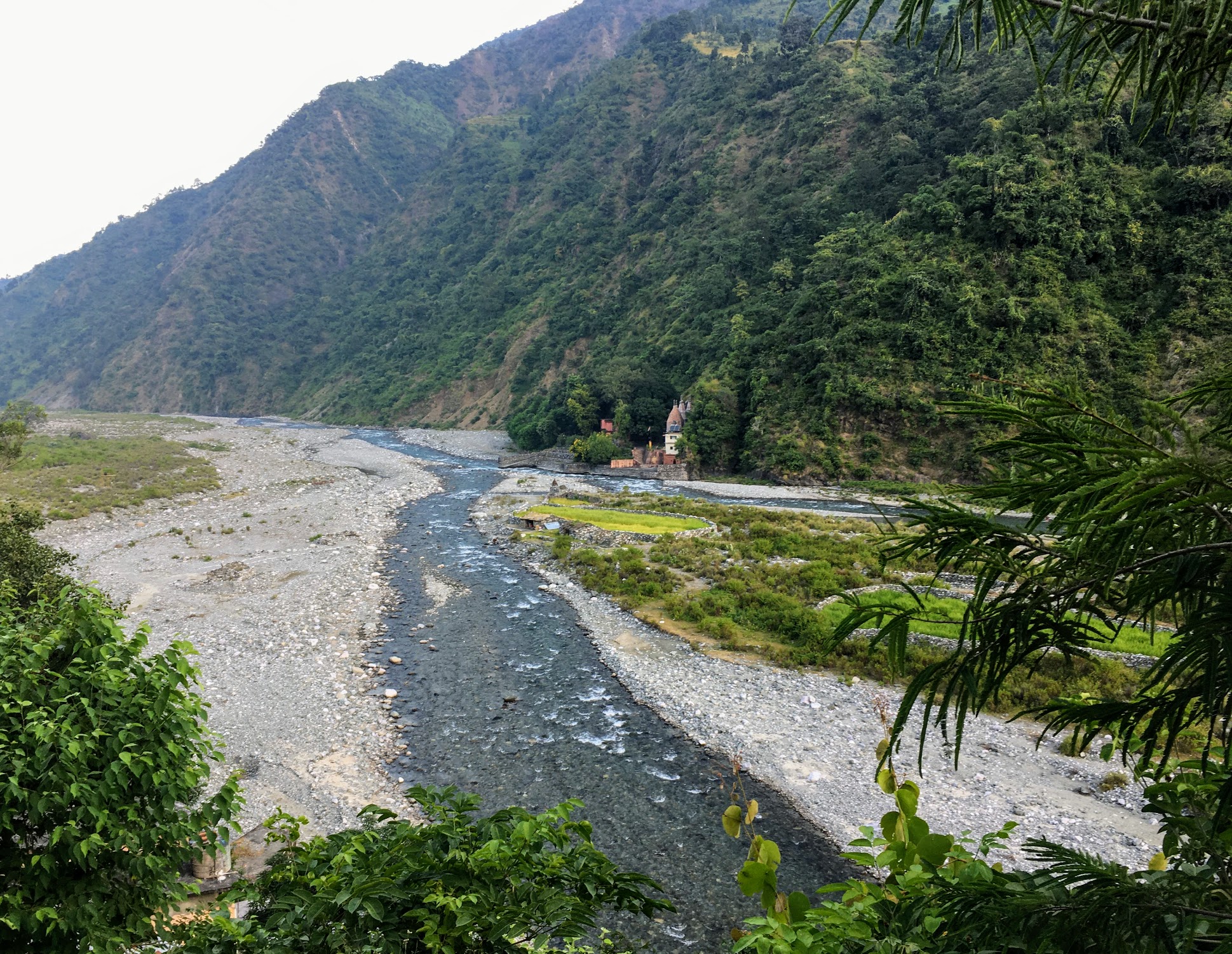 Monatliches Energie-Reading für November 2019:
Der Neumond am 28.10. bringt eine extrem starke Neuorientierung auf den Plan. Es ist so, als ob unser Solar Plexus mit seinem Friedenslicht, in eine so starke Resonanz mit der Neumondenergie geht und über diese Resonanz eine neue Art von Friedensschwingung auf der Erde einleitet.
Und so wird das Wort Frieden wieder mal neu definiert ! Nachdem Frieden für viele von uns nur schwer nachvollziehbar ist, da Frieden in den letzen Zeitepochen nur sehr wenig gelebt war und da wir eher das Kämpfen gewohnt sind, geht diese Friedenslicht-Welle mit einer starken Transformationswelle einher.
Es mag sich schön anhören, Frieden machen, mehr Frieden auf der Erde leben, aber in Wirklichkeit steckt dahinter Veränderung und Transformation. Nichtsdestotrotz, tief im Inneren der meisten Menschen steckt der Wunsch nach mehr Liebe und Frieden und deshalb arbeitet unser Schöpfer und auch wir selbst, an der Umsetzung.
Was Ihr hier aktiv machen könnt um die Spitzen aus den Transformations – Wellen zu nehmen, ist den Frieden in Euer Leben – in Euch hinein – einzuladen. Geht mit diesem neuen Licht in Euch bewusst in Kontakt und gebt Euch der Veränderung hin. Je mehr Ihr Euch in Hingabe übt, desto weniger werden die Veränderungen unangenehm sein und auch für den Kämpfer, die Amazone wir sich eine passende Ausdrucksform finden, die mit dem neuen Friedenslicht harmonisch schwingt.
Also, dieses neu aktivierte Licht möchte zusammen mit dem Vollmondzyklus (12. November) seine Ausdehnung erfahren. Seiner Ausdehnung liegt gleichzeitig das Abenteuer eines jedem Neuanfang zu Grunde. Also lasst Euch überraschen was so alles Mitte November auf Euch zukommen und passieren wird.
Bitte, gebt Euch den neuen Erfahrungen in einer gelassenen Art und Weise hin, denn auch Frieden möchte erst mal wieder gelernt sein und deshalb ist hier der Schlüssel zum Erfolg: "Das sich selber nicht zu ernst nehmen" und "Mit sich selber behutsam umzugehen" zu praktizieren. Es ist noch kein Meister vom Himmel gefallen und bei jedem Neuanfang kann es mehrere Versuche dauern bis das Erprobte und das Geübte gekonnt in die Praxis umgesetzt ist.
Ich wünsche Euch viel Leichtigkeit, alles Liebe und viel Geschick beim neuen Erlernen und Erfahren in dieser lichtvollen und  gnadenbringenden Zeit.
Namaste
Nirr
Für Seelen-Readings oder persönliche Readings zu bestimmten Themen nimm gerne Kontakt mit mir auf und finde auch hier mehr Infos .
Gerne kannst du hier auch meinen Artikel über 'Warum schreibe ich eine monatliches Energie-Reading?'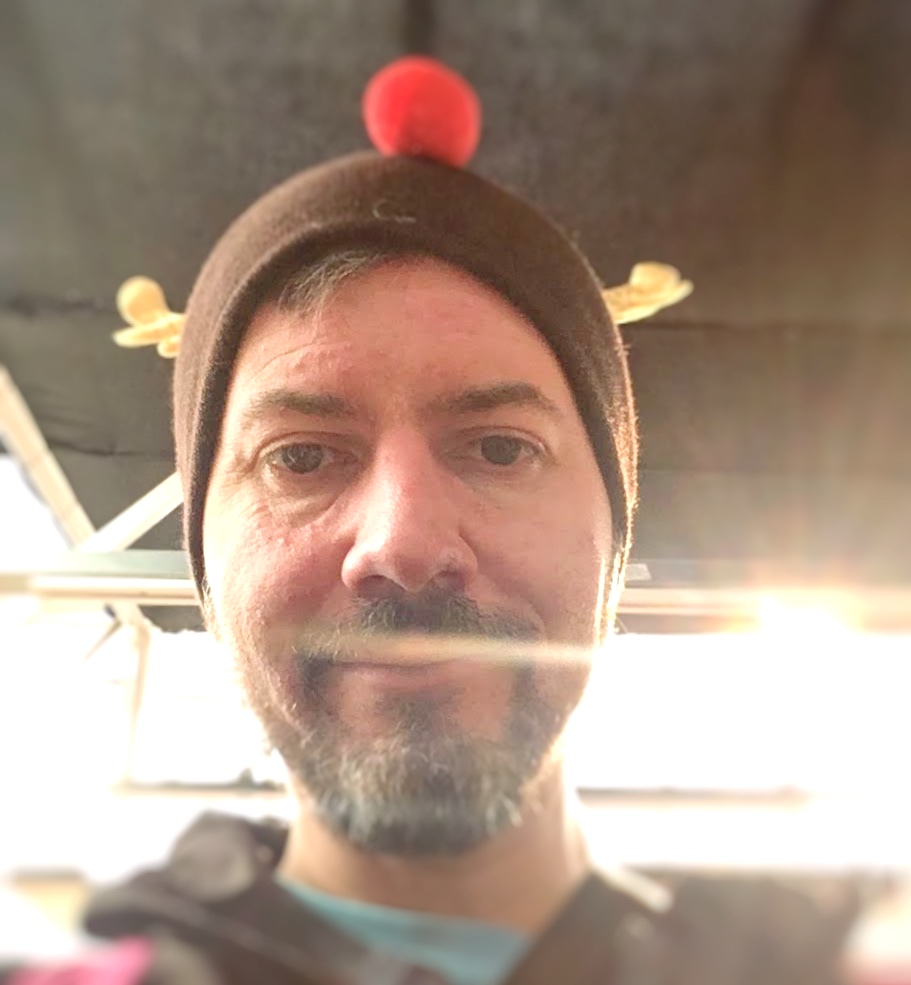 October 2019:
After we have left the equinox on September 23rd behind, the days are beginning to get noticeably shorter, however, a second summer still gave us some sunny days.
This Indian Summer and the New Moon on September 28th invite us to expand our joy about the Light into October towards the cooler and darker autumn and winter months.
Let's celebrate once again, the Light, the Joy for Life and the Love for all living beings so that in connection with the increase of the energies of the New Age, the heart chakra can expand and the love of the heart can gain in strength. Here the green of the heart chakra is in the foreground and you can work with stones like jade, malachite, emerald, green tourmaline and peridot etc.
The expansion of the heart chakra works this time on the tolerance and acceptance of others who think differently to you and in general on openness to situations and patterns which are 'not the norm'. This time 'thinking out of the box' will be stimulated.
This vibration is so new for many people that it can cause such a big change in ourselves and in our close environment, so much so, that it almost feels like a complete new beginning.
New ways of thinking, more acceptance and less resistance and a completely new way of dealing with people are just a few examples of what might arise in a larger context.
Through these impulses – 'NEW' wants to be created.  This is an awesome time starting around mid October with the New Moon on the 13th which wants to bring new ideas into fruition. A good time for self-employed people to create new momentum in their business, for designers to work on new projects, for leaders to check on their leadership structure and to create a new way of interacting in interpersonal relationships.
Take advantage of the time in October, when everything wants to be reorganised. Start then working on new ideas, follow new impulses and start straight away to manifest the new to then be able to enjoy immediate results or to harvest the fruit in a couple of weeks or months time.
In this sense, I wish you all the best and many new creative impulses in October!
Namaste
Nirr
For Soul Readings or more personalised Readings about a certain topic please feel free to contact me and to click here for more information about it.
Please also see my blog 'Why am I writing a monthly energy update?'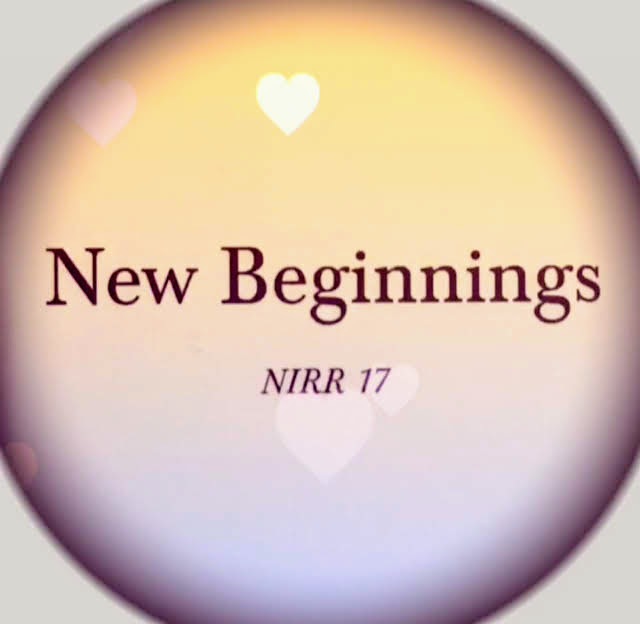 Monatliches Energie-Reading für Oktober 2019:
Nachdem wir die Tag und Nachtgleiche am 23. September hinter uns gelassen haben und jetzt die Tage wieder bemerkbar kürzer werden, hat uns trotzdem noch ein 2. Sommer einige sonnige  Tage beschert.
Dieser Indian Summer und der Neumond am 28.September fordern uns dazu auf, unsere Freude über das Licht mit in den Oktober und die kühleren und dunkleren Herbst und Wintermonate zu nehmen.
Es darf nochmal richtig das Licht und die Freude am Leben und allen Lebewesen gefeiert werden und so kann sich im Zusammenhang mit der Schwingungsanhebung der Neuen Zeit, das Herzchakra ausdehnen und die Herzensliebe an Stärke gewinnen. Hier steht das Grün des Herzchakras im Vordergrund und es kann mit den Steinen wie Jade, Malachit, Smaragd, grüner Turmalin und Peridot etc. gearbeitet werden.
Die Ausdehnung des Herzchakras arbeitet dieses mal an der Toleranz und Akzeptanz für Andersdenker und an einer generellen Offenheit gegenüber 'nicht der Norm' entsprechenden Sachverhalten. Hier wird 'thinking out of the box' stimuliert und angeregt.
Diese, für viele doch so neue Energieform, kann so starke Veränderung in uns und in unserem näheren Umfeld hervorrufen, so dass geradezu ein neuer Anfang in uns entstehen möchte.
Neue Denkstrukturen, mehr Akzeptanz und weniger Widerstand und ein komplett neuer Umgang mit Mitmenschen mag nur eine kurze Vorschau auf das sein, was in einem größeren Rahmen entstehen möchte.
Über diese Impulse möchte 'Neues' geschöpft werden. Es ist also eine geniale Zeit, die Mitte Oktober mit dem Neumond am 13. anbricht, um neue Ideen in Umsetzung zu bringen. Eine gute Zeit für Selbständige um neuen Schwung im Business herzustellen, für Designer an neuen Projekten zu arbeiten, für Führungskräfte neue Impulse bezüglich Ihres Führungsstils zu bekommen und um generell in zwischenmenschliche Beziehungen ein neue Art des Miteinanders zu erschaffen.
Nutzt also die Zeit im Oktober, wenn sich alles neu sortieren möchte, an neuen Ideen zu arbeiten, den neuen Impulsen zu folgen und das Neue zu manifestieren, um sich dann an sofortigen Ergebnissen zu erfreuen oder die Früchte in einigen Wochen oder Monaten zu ernten.
In diesem Sinne wünsche ich Euch nur das Beste und viele neue kreative Impulse im Oktober !
Namaste
Nirr
Für Seelen-Readings oder persönliche Readings zu bestimmten Themen nimm gerne Kontakt mit mir auf und finde auch hier mehr Infos .
Gerne kannst du hier auch meinen Artikel über 'Warum schreibe ich eine monatliches Energie-Update?'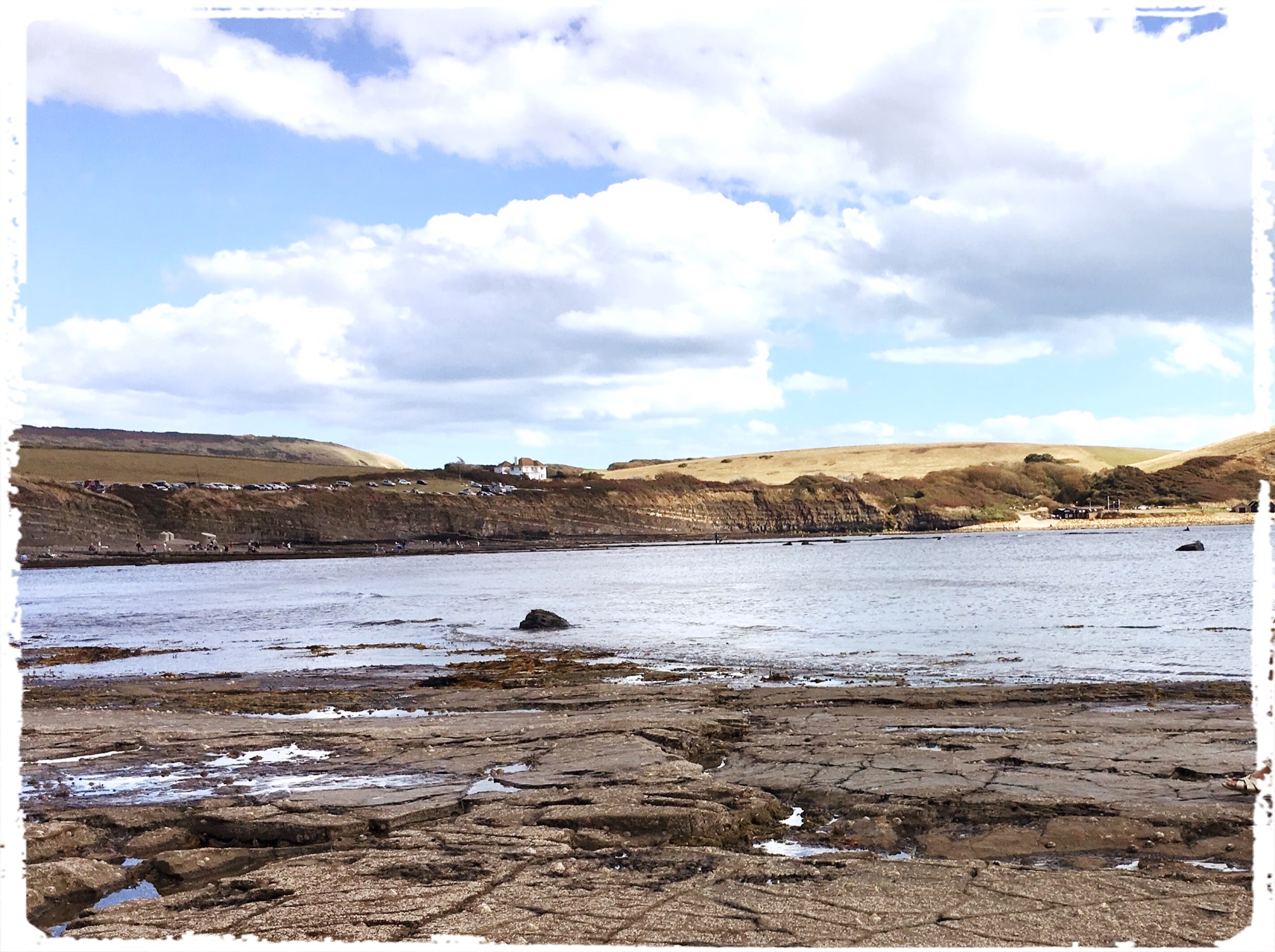 September 2019:
… and tomorrow (1st September) it's a new month again – but this time everything starts with the new moon. The intensity that it emanates in advance is quite strong and seems very exhausting for many people.
Well, the time has come, we all consciously or subconsciously want to adjust our energy level to the challenges of the new age and this developmental process is a continuous process that progresses step by step.
The focus is once again on accepting the nourishing feminine energies. It brings many new, strong impulses, which yearn for implementation. Other cultures speak of yin and yang, the principle of feminine and masculine energy, which continually strives for balance and harmony and that is where the task lies.
In our western world, this principle of balancing the male and the female, is still not really taught and even less actually lived. For many people, listening and feeling what the mind, the soul and the body needs, is still not a matter of course. Still dominated by social norms and structures, often one of the energies is in the foreground and it is not often then realised quickly enough to be balanced out. A task that does not turn out to be that easy, especially if our global network of countries works more with borders than in a good common flow.
Nevertheless, negative thinking and complaining is not the solution. Please look here and see where a balance, a harmonisation of energies is necessary and work then on a common solution. Unfortunately the earth still suffers from the behaviour of humankind and asks us to work on BALANCE.
Everyone here can contribute their share in helping the planet, not only with domestic recycling, but also in becoming aware where more balance in thinking and acting is required.
Please start being more aware with your Self in relation to your environment and the earth will benefit from it.
In this sense, everyone is called upon, especially at the beginning and in the middle of September, to pay particular attention to the harmonisation of IDEA (awareness), THINKING and ACTING, if we achieve this, we should come to realise absolutely that humanity has the potential to reduce 'suffering' to a minimum.
'Suffering' may often be an impulse for development, but through the timely recognition and balancing of energies, it certainly does not need to come to such 'great pain' and so-called 'life crises' have the potential to be overcome faster and more easily.
So it depends on how the first tasks in September are worked on, whether we can then start the full moon on September the 15th with preparation for a deep cleansing.
So this month, everything is about becoming more conscious in balancing out energies (yin-yang) and to then start newly aligned into Autumn.
All the best for you and have a happy, happy start into the new season.
Namaste
Nirr
For Soul Readings or more personalised Readings about a certain topic please feel free to contact me and to click here for more information about it.
Please also see my blog 'Why am I writing a monthly energy update?'
Monatliches Energie-Reading für September 2019:
…und morgen (1.September) ist es wieder soweit – der Neumond ist am Start. Die Intensität, die er schon im Vorfeld ausstrahlt, ist dieses mal ganz stark und wirkt für viele Menschen sehr erschöpfend und ermüdend.
Naja, es ist soweit, wir wollen alle bewußt oder unterbewußt unser Energie-Level an die Herausforderungen des neue Zeitalters anpassen und dieser Entwicklungsprozess ist ein kontinuierlicher Prozess, der Schritt für Schritt in Etappen voranschreitet.
Im Vordergrund steht wieder einmal das Annehmen der nährenden weiblichen Energien. Sie bringt sehr starke und viele neuen Impulse, die nach Umsetzung streben. In anderen Kulturen wird von Yin und Yang gesprochen, das Prinzip der weiblichen und männlichen Energie, die sich kontinuierlich nach Ausgleich und Harmonie sehnt und gerade da liegt die Aufgabe.
In unserer westlichen Welt nur sehr wenig gelebt und auch nicht wirklich gelehrt – ist für viele das in sich Hineinhören und Hineinspüren, welche Bedürfnisse der Geist, die Seele und der Körper hat, keine Selbstverständlichkeit. Immer noch geprägt von gesellschaftlichen Normen und Strukturen, wird an vielen Stellen ein Raubbau betrieben und nicht schnell genug erkannt wenn es wieder an einem Ausgleich der Energien Bedarf. Eine Aufgabe, die sich als nicht ganz einfach gestaltet, wenn auch unser globales Ländersystem mehr an Abgrenzung als an einem guten gemeinsamen Flow arbeitet.
Nichtsdestotrotz, ein Schlecht machen und Jammern ist nicht die Lösung. Bitte hier hinschauen und erkennen wo ein Ausgleich, ein Harmonisieren notwendig ist und an gemeinsamen Lösungen arbeiten. Es ist leider immer noch so, dass die Erde  an unserem Verhalten leidet und uns auffordert an der Balance zu Arbeiten.
Jeder kann hier, seinen Anteil dazu beitragen und zwar nicht nur bei der häuslichen Recyclearbeit, sondern auch beim bewusst werden wo mehr Balance im Denken und Handeln erforderlich ist.
Sei bitte mehr bewusster mit Dir und Deiner Umgebung und Dein Umfeld und die Erde wird davon profitieren.
In diesem Sinne werden alle aufgefordert, besonders am Anfang und Mitte September, ein besonderes Augenmerk auf das Harmonisieren von IDEE (Bewusstwerdung), DENKEN und HANDELN zu legen, denn davon sollten wir, die Menschheit überzeugt sein, dass wir das Potenzial haben 'Leid' auf ein Minimum zu reduzieren.
'Leid' mag oftmals der Antrieb für Entwicklung sein, doch durch das rechtzeitige Erkennen und das Ausgleichen von Energien, brauch es schon gar nicht zu so 'großen Schmerzen' zu kommen und sogenannte 'Lebenskrisen' können einfacher und schneller überwunden werden.
Es ist also davon abhängig wie die ersten Aufgaben im September umgesetzt werden um dann einen Neustart mit dem Vollmond am 15. September herbeizuführen und eine Tiefenreinigung vorzubereiten.
In diesem Monat dreht sich also alles um das Bewusst werden, über den Ausgleich von Energien (yin-yang) um dann neu ausgerichtet in den Herbst zu gehen.
Nur das Beste für Dich und happy, happy Start in den Herbst.
Namaste
Nirr
Für Seelen-Readings oder persönliche Readings zu bestimmten Themen nimm gerne Kontakt mit mir auf und finde auch hier mehr Infos .
Gerne kannst du hier auch meinen Artikel über 'Warum schreibe ich eine monatliches Energie-Update?'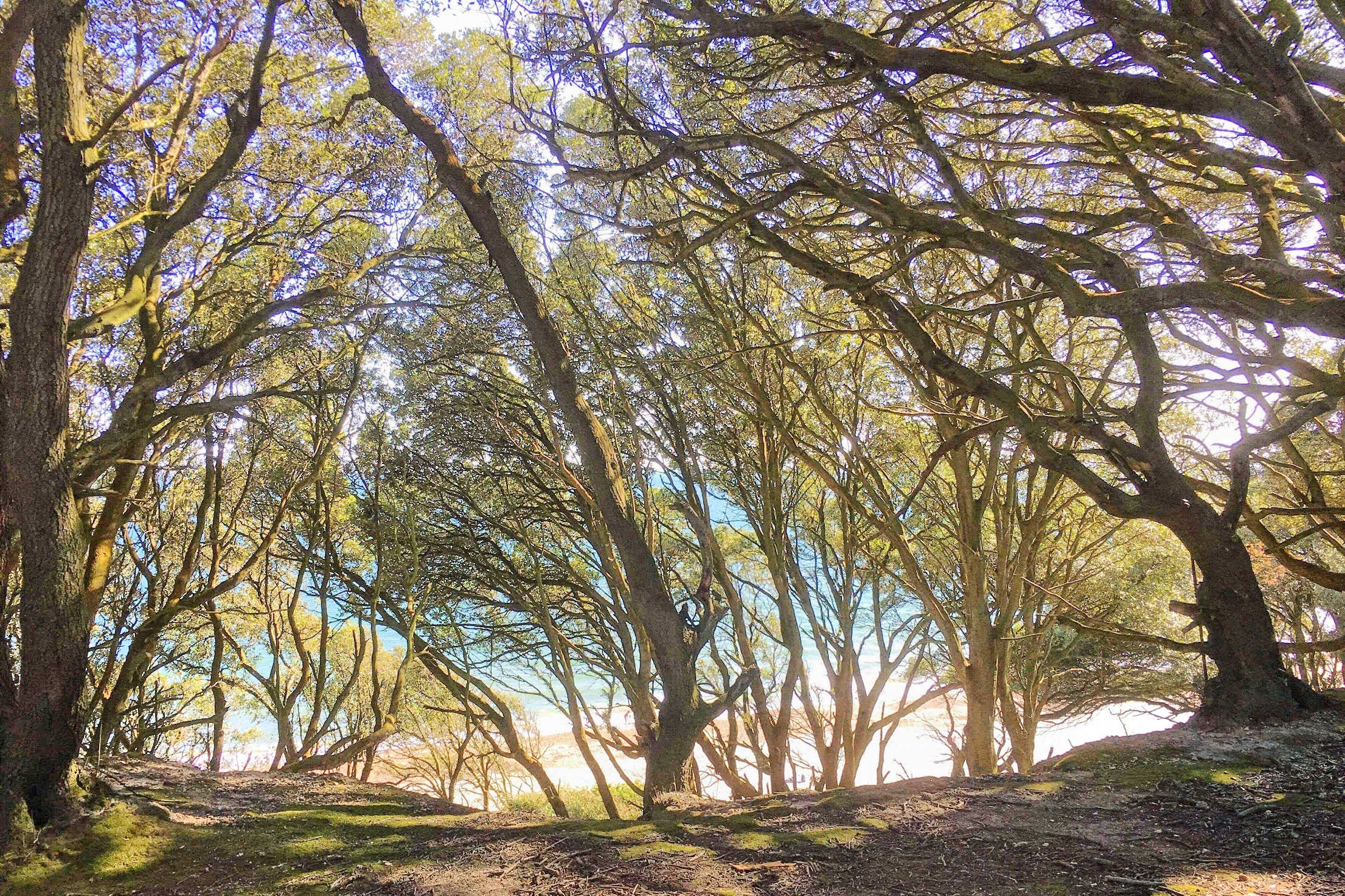 AUGUST 2019
Chin up and give it all your heart – that's how we had set the motto for July and the beginning of August – and yes, give it all your heart is still a good guide. Let the head with its thoughts sink into the heart and allow this powerful force to guide your way. Your being can then expand and resonate with other lovely people. Quite simply – effortless, because we only resonate with the energy that we have sent out!
So it's about the expansion of consciousness – and this consciousness has undergone change with the grounding in middle/end of July. This new body feeling may now fully integrate into the consciousness as a sense of well-being and may now experience great expansion. So please feel into your subtle energy bodies and your chakras and see what has changed and let your love consciously flow there – and expand yourself completely.
Since the New Moon is going to take place on the 1st of August, attention should start to be paid to these processes a few days before. With these described changes, early/mid August is generally a good time for getting to know new people and for deepening interpersonal relationships.
This time is especially good for understanding issues, such as conflict resolution and creating more flow in relationships, partnerships and families. Also physical issues such as weight, nutrition, diet and sex find more understanding and an open ear.
The expansion of this new energy makes the network of loving beings even more permeable and makes the communication between these networks easier. A good time for akashic Readers and people who are aware of their clairvoyant, sensitive abilities and who use it for the benefit of humankind.
With the full moon on the 15th of August, the intensity becomes even stronger through the increase of these subtle energies. Sensitive people have now even more the possibility to channel through connecting with these divine vibrations, the divine throne, valuable information and divine visions for humanity and the earth.
However, this intense vibration can also make it difficult for people who do not yet live their divine abilities and gifts consciously and don't know how to express them to joyfully serve the common good. This can also lead to tension which expresses itself differently depending on the person's forgotten or rejected and not expressed skillset.
It can also lead to crises and tension in leadership levels when it suddenly becomes clearer and clearer that many leaders lack of far-sightedness and awareness of the general welfare and that the ego is still playing in the foreground and ruling their actions.
In this sense, also for August, chin up and give it all your heart!
Namaste
~ Nirr
For Soul Readings or more personalised Readings about a certain topic please feel free to contact me and to click here for more information about it.
Please also see my blog 'Why am I writing a monthly energy update?'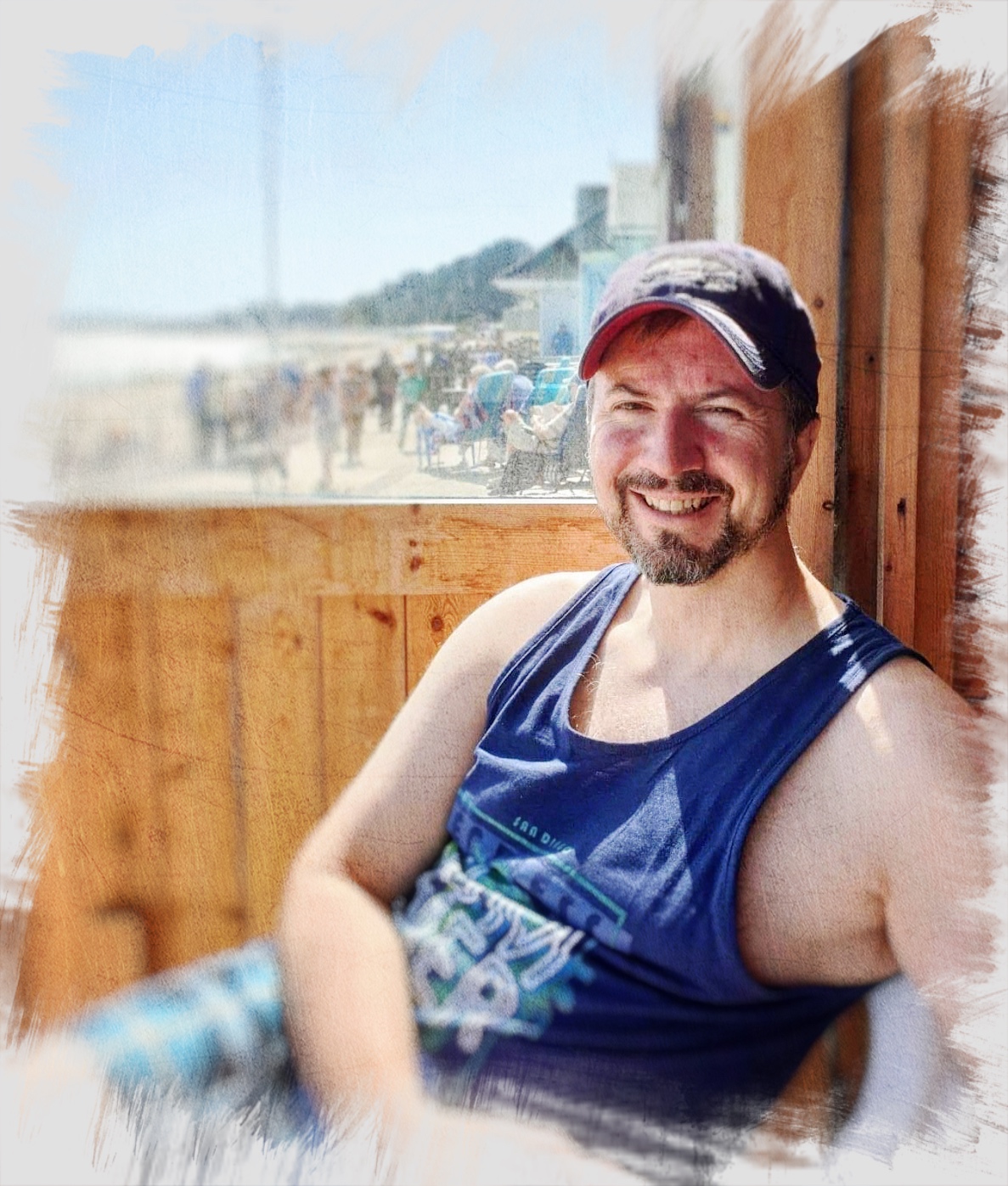 Monatliches Energie-Reading für August 2019:
Kopf hoch und Herz voraus – so hatten wir das Moto für Juli und Anfang August vorgegeben und ja, Herz voraus ist immer noch ein guter Ratgeber. Herz und Kopf dürfen im Einklang den Weg bestimmen und so kann sich Dein Wesen herzlichst ausdehnen und in Resonanz mit anderen herzlichen Menschen gehen. Ganz einfach – ohne Anstrengung, da wir nur mit der gleichen Energie in Resonanz gehen, die wir auch aussenden !
Es geht also um die Ausdehnung des Bewusstseins, das Mitte/Ende Juli, mit der Erdung Veränderung erfahren hat. Dieses neue Körpergefühl darf sich jetzt voll und ganz als Wohlfühlen ins Bewusstsein eingliedern und Ausdehnung erfahren. Spür also in Deine feinstofflichen Körper und prüfe Deine Chakren und sieh welche Veränderungen sich zeigen und lass Deine Liebe bewusst dort hinfließen und geh dann ganz in die Ausdehnung.
Da sich schon am 1. August der Neumond ankündigt, darf also hier schon einige Tage vorher ein Augenmerk auf diese Prozesse gelegt werden. Generell, ist mit den beschriebenen Veränderungen Anfang/Mitte August, eine gute Zeit für das Kennenlernen neuer Menschen und das Vertiefen von zwischenmenschlichen Beziehungen.
In dieser Zeit besteht ein besonderes Verständnis für Themen wie Konfliktlösung und mehr Fluß in Beziehung, Partnerschaft und Familie und auch körperliche Themen wie Gewicht, Ernährung, Diäten und Sex finden mehr Verständnis und ein offenes Ohr.
Das Ausdehnen dieser neuen Energie macht das Netz der Liebenden noch durchlässiger und dadurch die Kommunikation unter diesen Netzwerken einfacher. Also eine gute Zeit für Akasha Reader und Menschen die sich Ihre feinfühligen und feinsichtigen Fähigkeiten bewusst sind und diese für das Wohle der Menschen einsetzen.
Mit dem Vollmond am 15. August wird die Intensität durch die Anhebung dieser feinstofflichen Energien noch stärker und sensible Menschen haben noch mehr die Möglichkeit über den Kontakt mit den göttlichen Schwingungen, dem göttlichen Thron, wertvolle Informationen und göttliche Visionen für die Menschheit und die Erde zu empfangen.
Diese starke Intensität kann es aber auch für die Menschen schwer machen, die Ihre göttlichen Fähigkeiten und Gaben noch nicht im dem Bewusstsein ausleben, indem es Freude bereitet zu Dienen. Hier kann es zu Spannungen führen die sich individuell, bei jedem anderst ausdrücken.
Auch auf den Führungsebenen kann es zu Krisen und Spannungen kommen, wenn doch plötzlich viel klarer und deutlicher gesehen wird, dass viele Führungskräfte der Weitblick und das Bewusstsein für den Dienst am Allgemeinwohl fehlt und immer noch das Ego im Vordergrund steht.
In diesem Sinne, auch für den August, Kopf hoch und Herz voraus.
Namaste

Nirr
Für Seelen-Readings oder persönliche Readings zu bestimmten Themen nimm gerne Kontakt mit mir auf und finde auch hier mehr Infos .
Gerne kannst du hier auch meinen Artikel über 'Warum schreibe ich eine monatliches Energie-Update?'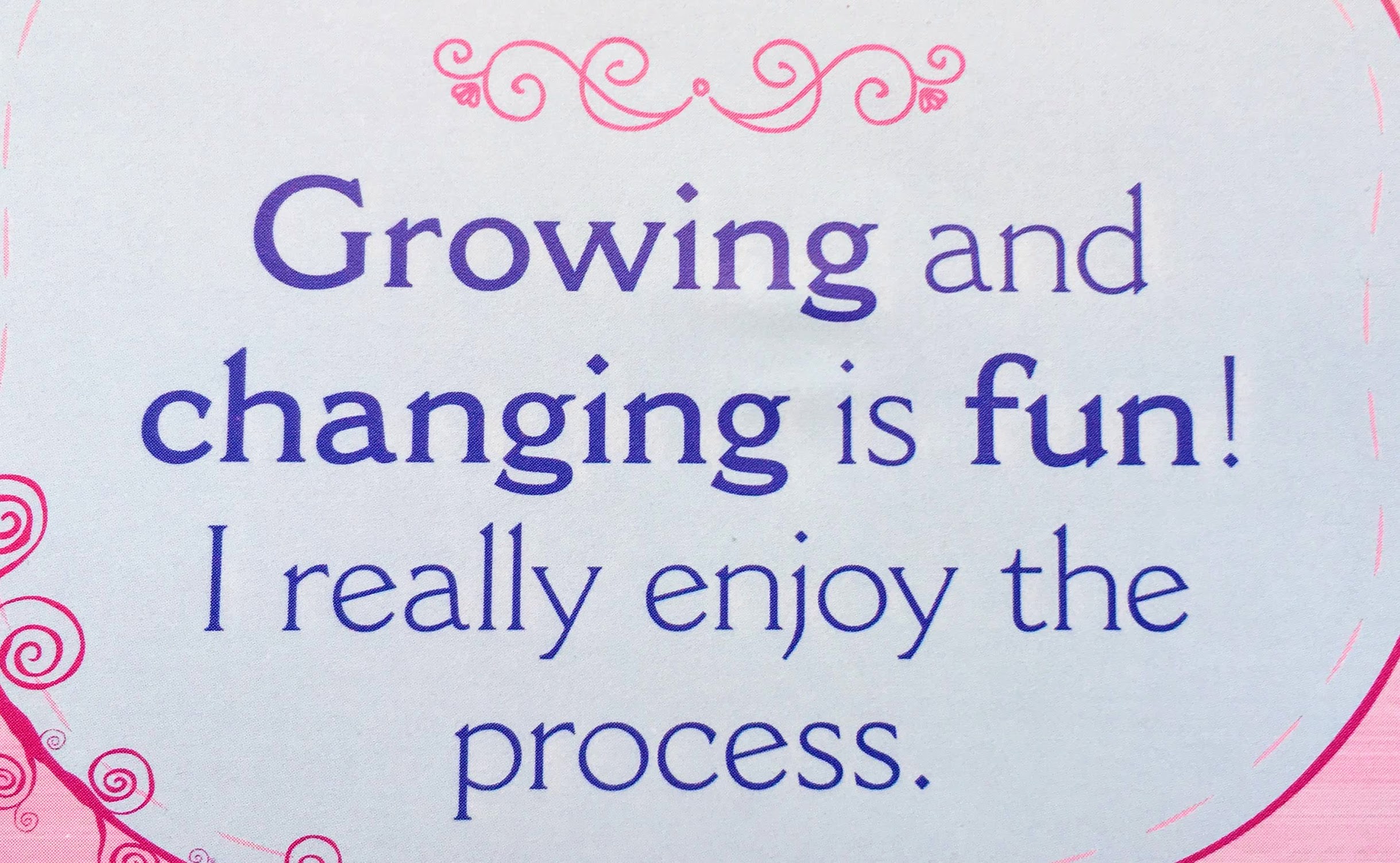 JULY 2019
Now that June has come towards the end and that you have taken stock of recent months, it's time to devote yourself to what wants to happen in the upcoming weeks. To devote yourself towards the next tasks – and such transitions often go hand in hand with transformational processes.
The last weeks of June have already pointed this out and prepared this transformational wave with a cleansing process, so that the new moon will be much more transformative on the 2nd of July.
It seems to scream once again for change and as so often before, this new moon phase tries to soften hardened, old, unconscious structures. So, what has stuck before, imagine a rusty lock – where it's very difficult to open the door with the key, has now potential to get moving, to get into flow again.
So devote yourself to the wave of transformation, the change.
SURRENDER, devote yourself!
Everything that feels weird and somehow strange, should be examined as this has the potential for liberation, for healing.
Let's look at the first weeks of July again. If one had to structure it, it could be put as follows:
Transformation -> Healing and Liberation Impulses -> Grounding / Connection / Reconciliation
The wave of transformation brings healing and liberation and creates a deeper connection to your Self and the planet Earth.
So by the middle of July, when the moon is getting fuller, the earth connection becomes more rounded, and the frequent moments of being disconnected and not feeling at home are once again brought into the spotlight, so that everyone can say to the full moon on the 16th of July : Dear Earth, you give me so many bright moments I can't hide myself from you anymore, my love for you is getting bigger and bigger.
This connectedness of your Self, with your being here on earth, brings such a strong clarification on so many levels, so that at the end of July, a high degree of abundance and wellbeing can be established.
So it is very important to surrender to the change and to look where we do not usually like to look so much – when change feels odd. If 'standard' situations develop quite differently than usual …
But this time, right there your attention is in demand. If you feel confused, step back here, take a look at it from different perspectives, then delve deeply into the situation and soften the hard structures. This process can not only unravel mental blocks but also soften and soothe physical symptoms and bring healing.
So don't be discouraged if the last few weeks and also July are associated with a lot of work, because this summer also brings with it so many liberating and happy moments.
So chin up and give it all your heart and at the end of July everything looks much more fulfilled again.
Namaste

~ Nirr
For Soul Readings or more personalised Readings about a certain topic please feel free to contact me and to click here for more information about it.
Please also see my blog 'Why am I writing a monthly energy update?'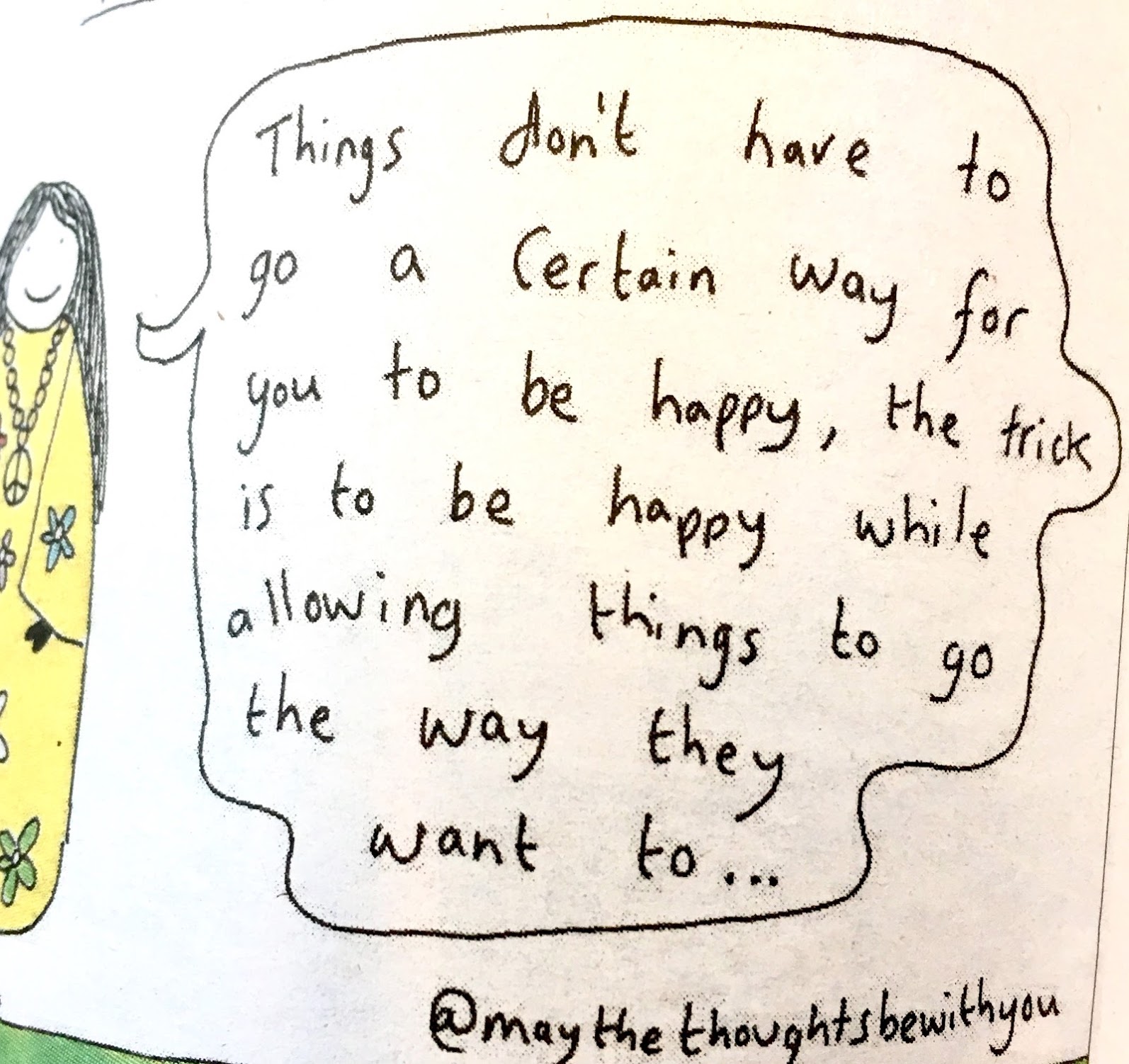 Juli 2019:
Nachdem der Juni da war, sich einer Bestandsaufnahme der letzten Monate zu widmen, ist es jetzt an der Zeit sich hinzugeben. Dem hinzugeben, was passieren möchte – und solche Veränderungsprozesse gehen häufig mit einer transformatorischen Welle einher.
Die letzten Juniwochen haben ja schon darauf hingewiesen und mit einem Reinigungsprozess die Transformationswelle vorbereitet, so dass der Neumond am 2. Juli richtig knackig wird.
Es schreit wieder einmal nach Veränderung und wie so häufig zuvor, versucht diese Neumondphase verhärtete, alte, unbewußte  Strukturen aufzuweichen. Was also vorher noch geklemmt hat, Du kannst es Dir wie ein verrostetes Schloß vorstellen – bei dem sich die Tür mit dem Schlüssel nur sehr schwer öffnen lässt, hat jetzt das Potential in Bewegung, ins Fließen zu kommen.
Geb Dich also der Transformationswelle, der Veränderung hin.
SURRENDER, devote yourself !
Alles was sich komisch, merkwürdig anfühlt, sollt unter die Lupe genommen werden und hat das Potential auf Befreiung, auf Heilung.
Lasst uns  die ersten Juliwochen nochmal anschauen. Wenn man es gliedern müßte könnte es folgendermaßen dargestellt werden:
Transformation -> Heilungs-, und Befreiungsimpulse -> Erdung/Verbindung/Ankommen
Die Transformationswelle bringt Heilung und Befreiung und bewirkt eine tiefere Anbindung zu Dir Selbst und zum Planeten Erde.
Bis Mitte Juli also, wenn der Mond immer voller wird, wir auch die Erdanbindung immer runder und die doch noch häufigen Momente des sich nicht angebunden und nicht zu Hause fühlen werden wieder einmal durchlichtet, so dass jeder bis zum Vollmond am 16. Juli sagen kann: Liebe Erde, Du schenkst mir so viele lichte Momente ich kann mich Dir nicht mehr verweigern, meine Liebe zu Dir wird immer größer.
Diese Anbindung Deines Selbst, mit Deinem Sein hier auf der Erde, bringt wiederum eine so starke Klärung auf so vielen Ebenen, so dass sich Ende Juli ein hohes Maß an Fülle und Wohl-Sein einstellen kann.
Also ganz wichtig sich der Veränderung hinzugeben und da hinzuschauen wo wir normalerweise nicht so gerne hinschauen, und zwar wenn sich Veränderung merkwürdig anfühlt. Wenn sich 'Standard' Situationen so ganz anders entwickeln wie üblich…
Aber gerade hier ist dieses mal Deine Aufmerksamkeit gefragt. Wenn du Dich wie vor den Kopf gestoßen fühlst, dann trete hier einen Schritt zurück, schau Dir das ganz nochmal von verschiedenen Perspektiven an, um Dich dann der Situation hinzugeben und das Harte aufzuweichen. Dieser Prozeß kann nich nur mental entwirren sondern auch körperliche Symptome aufweichen und Heilung bringen.
Laß Dich also nicht entmutigen wenn die letzen Wochen und auch der Juli mit viel Arbeit verbunden sind, denn dieser Sommer bringt auch so viel befreiende und glückliche Momente mit sich. Also Kopf hoch und Herz voraus und Ende Juli sieht alles schon wieder viel erfüllter aus.
Namaste

~ Nirr
Für Seelen-Readings oder persönliche Readings zu bestimmten Themen nimm gerne Kontakt mit mir auf und finde auch hier mehr Infos .
Gerne kannst du hier auch meinen Artikel über 'Warum schreibe ich eine monatliches Energie-Update?' lesen.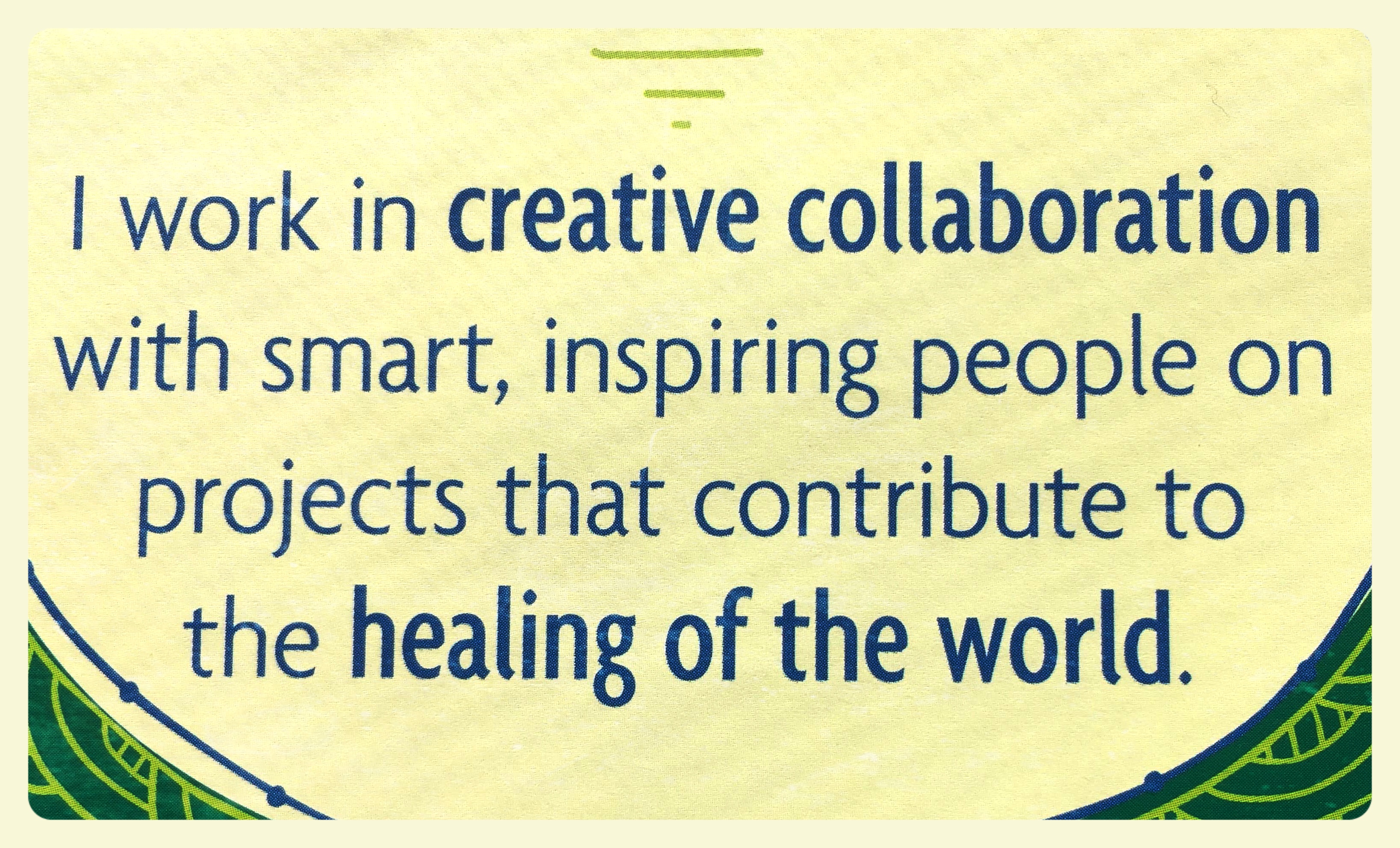 JUNE 2019:
Brilliant! May, with its multiple facets, is coming to an end and communication with our immediate environment has been put to the test. Anyone who was aware and could engage more closely with their interpersonal relationships was surprised how easy it is to generate a flow! – Or how quickly it showed what did not fit anymore and where the focus wanted to be.
Now, at the beginning of June, with the new moon on the 3rd of June, and the last month's newly activated communication topic, COURAGE and SELF-CONFIDENCE are in demand. It shows very clearly that a new form of expression is needed! So much has energetically changed in the past 6 months, so that it requires a major overhaul.
Inventory:
Look back and make yourself aware what has changed? Best to make notes on paper.
What needs a new outfit?
What wants to be expressed differently?
Where do I let the majority of my attention flow?
Where do I want to expand more and have no choice to hold back anymore?
And please, have a look in all areas of your life ! Your business, your work life, your partnership, your relationships, your family, your living space, your outfit, your hairstyle etc … just to name a few areas. What else is there to add here – there is no standard recipe! It is individual! It's different for everybody, but if you need help, then go and get yourself help, take care of yourself, get a consultation or a reading – get yourself pampered.
However, it will be very difficult, if it works at all, if the approach comes from conservative, off-the-rack concepts. So be on guard with who advises you! But nevertheless – if success doesn't come, at least this was a good learning curve and you now know to search for tailor made alternatives.
And so it gets exciting, because after the new moon energies have settled in the middle of June, we go through a cleaning process that feels different for everyone – because everyone implements his soul plan differently. Just be aware and give yourself space, because in mid-late June, a detoxification / purification process will take place in one way or another. For some not so spectacular or noticeable, for others it might really make waves.
But be aware that with this clarification process (supported by the full moon energy on 17.6.), offers the chance for a new start in various areas. With skilful implementation of this clarifying energy, a lot of new things can be stimulated and brought to life, so that at the beginning of July many of you might pause and wonder: How did I achieve this? How did that happen? How could that have developed so well?
Hooray! What a magical time! So don't be fooled, I'm serious, it's really like that ! Unbelievable things can be created. The time is right, the time is now.
All the best for you and happy, happy June !
Namaste

~ Nirr
For Soul Readings or more personalised Readings about a certain topic please feel free to contact me and to click here for more information about it.
Please also see my blog 'Why am I writing a monthly energy update?'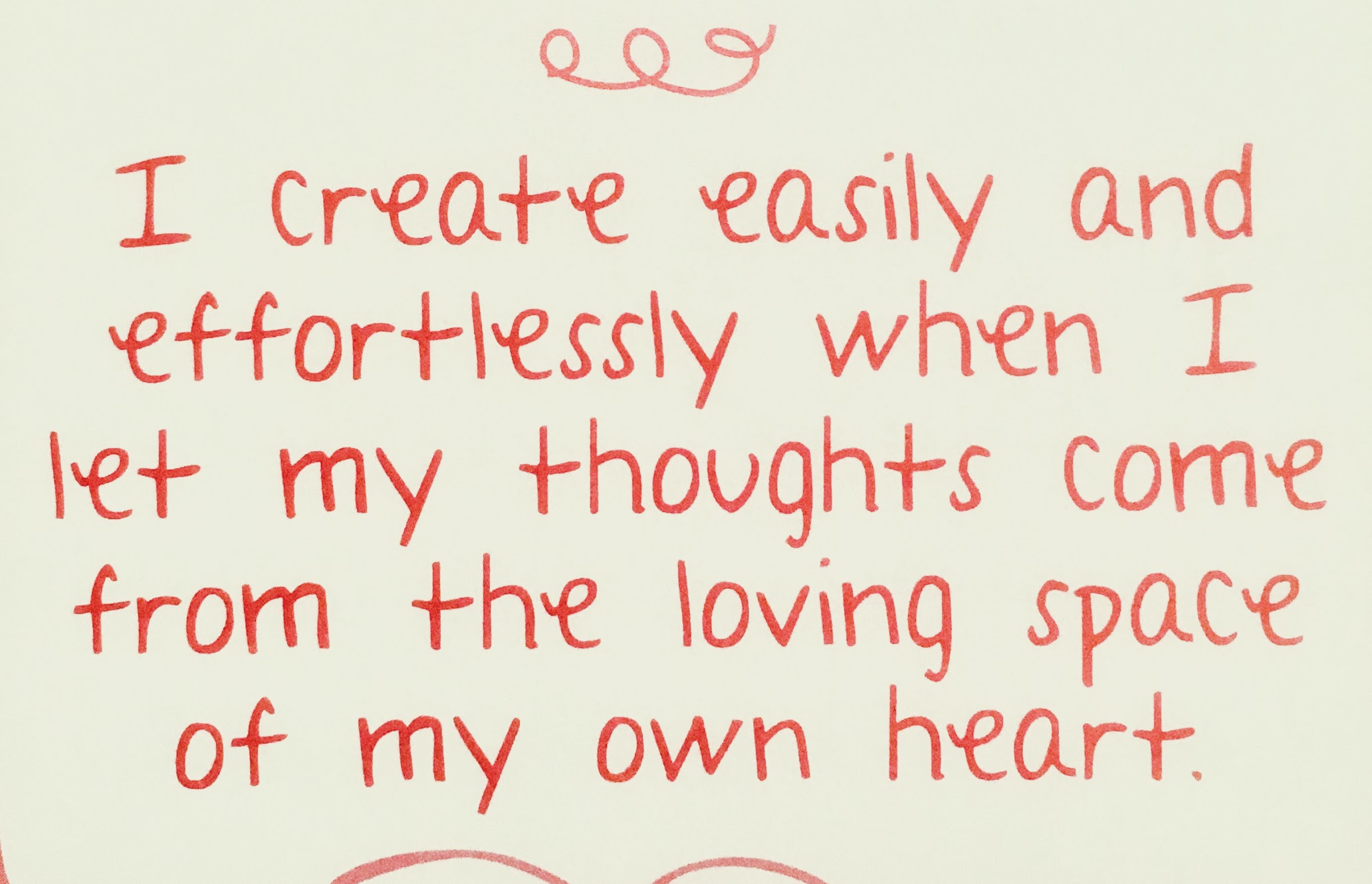 JUNI 2019:
GENIAL ! Der Mai mit seinen vielfältigen Facetten neigt sich dem Ende und die Kommunikation mit unseren näheren Umfeld wurde auf die Probe gestellt. Jeder der sich bewusst auf seine näheren  zwischenmenschlichen Beziehungen einlassen konnte wurde überrascht wie einfach es doch fließen kann ! – Oder wie schnell sich zeigt, was nicht mehr passt und wohin sich der Fokus lenken möchte.
Jetzt, Anfang Juni, mit dem Neumond am 3.Juni, ist durch das im letzen Monat angestossene Kommunikationsthema, MUT und Selbstbewusstsein gefragt. Es zeigt sich ganz eindeutig, dass es einer neuen Ausdrucksform bedarf ! So viel hat sich in den letzen 6 Monaten energetisch im Innen und häufig auch im Außen verändert, so dass es einer Generalüberholung bedarf.
Bestandsaufnahme (gerne aufschreiben):
Was hat sich verändert?
Was Bedarf einem neuen Outfit?
Was möchte einen neuen Ausdruck bekommen?
Wo lasse ich den Großteil meiner Aufmerksamkeit einfließen?
Wo will ich mich mehr ausdehnen und habe auch gar keine Chance mehr mich zurückzuhalten?
Und da ist hinschauen in allen Ebenen unsere Lebens gefragt ! Dein Business, auf der Arbeit, Deine Partnerschaft, Deine Beziehungen, Deine Familie, Dein Wohnbereich, Dein Outfit, Deine Frisur etc… nur um hier einige Bereiche zu nennen. Was hier noch hinzuzufügen is – es gibt kein Pauschalrezept ! Es ist individuell ! Bei jedem wir dies anders aussehen und wenn du hier Hilfe brauchst, nimm Sie Dir, tu Dir was gutes, laß Dich beraten – lass Dich einfach mal wieder verwöhnen.
Es wird jedoch, wenn überhaupt, nur sehr schwer funktionieren wenn der Ansatz von konservativen, alten, fest gefahrenen, über den Kamm scherenden Konzepten kommt. Sei also auf der Hut von wem du Dich beraten läßt ! Aber auch hier – nichtsdestotrotz –  wenn sich der Erfolg nicht einstellt, ist es ein guter Lernprozess um nach maßgeschneiderten Alternativen zu suchen.
Und so wird es spannend, denn nachdem sich die Neumondenergien Mitte Juni gesetzt haben durchlaufen wir einen Reinigungsprozess der sich für Jeden anders anfühlt – da jeder seinen Seelenplan anders umsetzt. Mach Dir einfach nur klar und gib Dir Raum, dass Mitte-Ende Juni ein Entgiftungs-, Reinigungsprozess auf die eine und andere Art stattfindet. Bei dem Einen weniger spektakulär und wenig bemerkbar, bei dem Anderen mag dies schon die eine oder andere Welle schlagen.
Mach Dir aber auch klar, dass sich mit diesem Klärungsprozess (unterstützt von der Vollmondenergie am 17.6.), die Chance auf einen Neustart in verschiedenen Bereichen bietet. Gekonnt diese klärende Energie in Aktion umgesetzt, kann hier vieles Neues angekurbelt und in Schwung gebracht werden, so dass sich Anfang Juli viele von Euch wundern und sagen werden:  Wie konnte ich das nur schaffen? Wie konnte sich das so perfekt entwickeln?
Hooray ! Was für eine magische Zeit !
Also lass Dich nicht beirren, es ist wirklich so, es ist möglich für unglaublich gehaltene Dinge zu erschaffen. Die Zeit ist reif, die Zeit ist Jetzt.
Nur das Beste für Dich und happy, happy June !
Namaste

~ Nirr
Für Seelen-Readings oder persönliche Readings zu bestimmten Themen nimm gerne Kontakt mit mir auf und finde auch hier mehr Infos .
Gerne kannst du hier auch meinen Artikel über 'Warum schreibe ich eine monatliches Energie-Update?' lesen.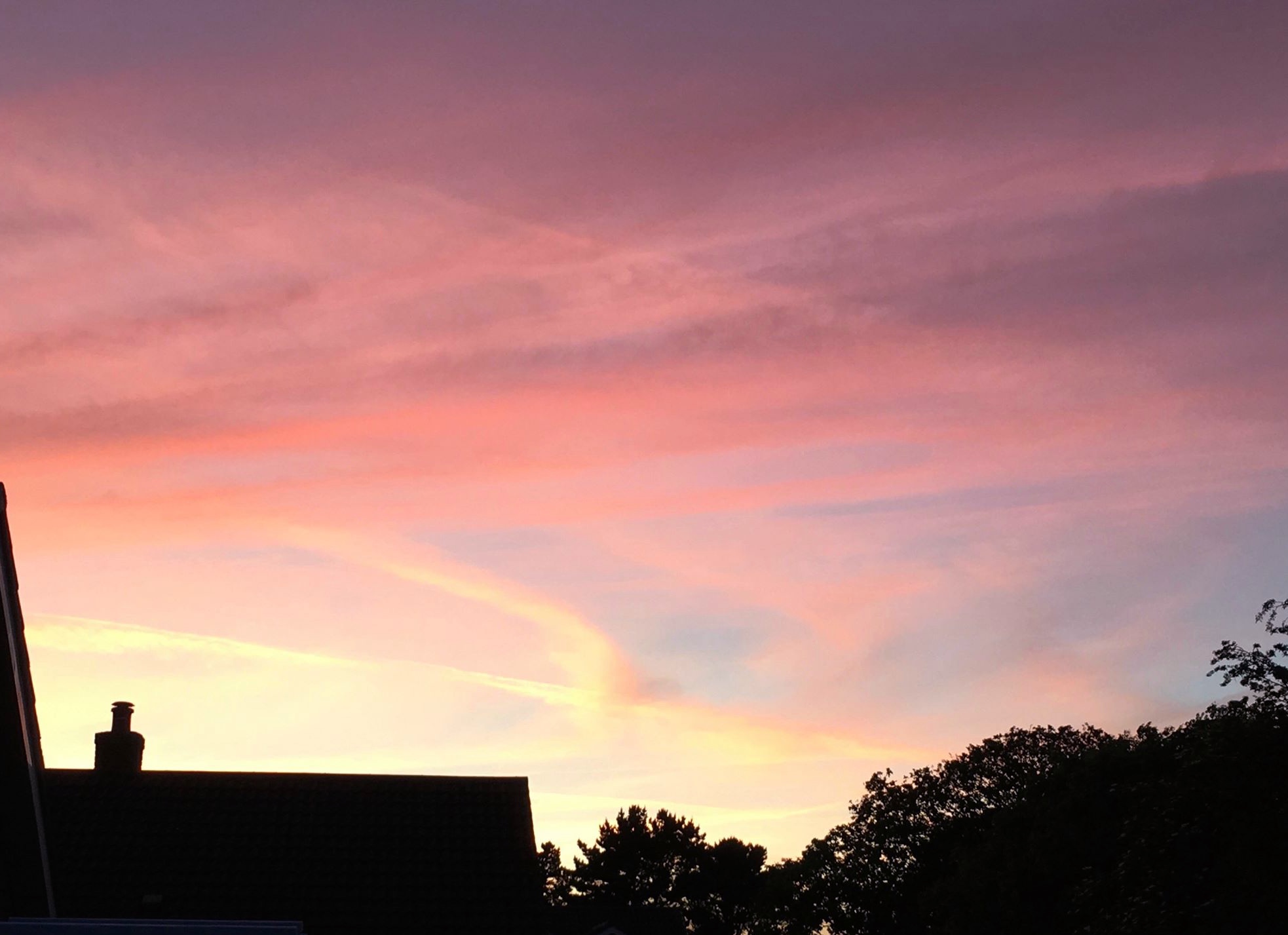 MAY 2019:
After these multilayered ups and downs, which April has brought us, the task now is to collect these different facets, to put them together and to focus very consciously on Joy again.
In which work, in which activity do I feel most Joy?
What relationship (friendship and partnership) is nice and puts a smile on my face?
Which hobby brings the most fun for me?
What things do I have perseverance for and what do I do without needing to be prompted?
On what activity do I spend most of my time?
What job would I do without even being paid for it?
What motivates me and makes me jump out of bed in the morning?
Joy, Joy, Joy !
Now it should be easy and fun. No more room for cumbersome thoughts and rusty mechanisms. Where do your steps fall easily and where is walking like hovering slightly above the ground?
This is the task that requires our attention, especially until the new moon on the 4th of May!
Will you be able to re-cultivate your Joy during the first 2 weeks of May and focus on the ease? If so, then your heart will expand and strong, lovely heart vibrations will pave the way for a new direction.
The new direction, the focus on even more love in all projects and thus more joy and harmony. This orientation makes you more confident and gives you certainty on your way. So many burdens fall from your shoulders which triggers a new balance.
Especially between new moon (4.5.) and full moon (18.5.) give yourself enough time and space to familiarise with this new balance and centring. Give yourself the permission to take this new energy structure completely into you and allow it to create a whole new body feeling. This will release so much Joy when this new consciousness, this new body feeling has manifested.
For many a relief that finally the focus lies so clearly on Joy and Well-being. The upcoming full moon takes advantage of this new direction and works so hard with your subconscious mind so that the complete communication changes and this has a strong impact on our interpersonal relationships.
Relationships can grow so deep that communication can take place without words. On other levels, it is so easy to communicate – because automatically we choose words that are so easy to understand by the other and thus forms such a brilliant flow of speech, knowledge and recognition.
But what works so perfectly for some can change into the opposite for others. Nonetheless awesome: it almost seems to be a matter of course where a more common ground and depth would arise and where not. Creating collaborative workgroups, creating networks of like-minded people and reading the Akashic Record is especially easy at this time at the end of May.
Each phase has its own specificity and wants to be seen, perceived and lived by you. So take time, take care of yourself and do something good for you. The faster you implement the new, the easier it is for you to deal with the change.
In this sense, I wish you all the best and a great May.
Namaste
~ Nirr
Please also see my blog 'Why am I writing a monthly energy update?'
For more information about Soul Readings or more personalised Readings about a certain topic please see here.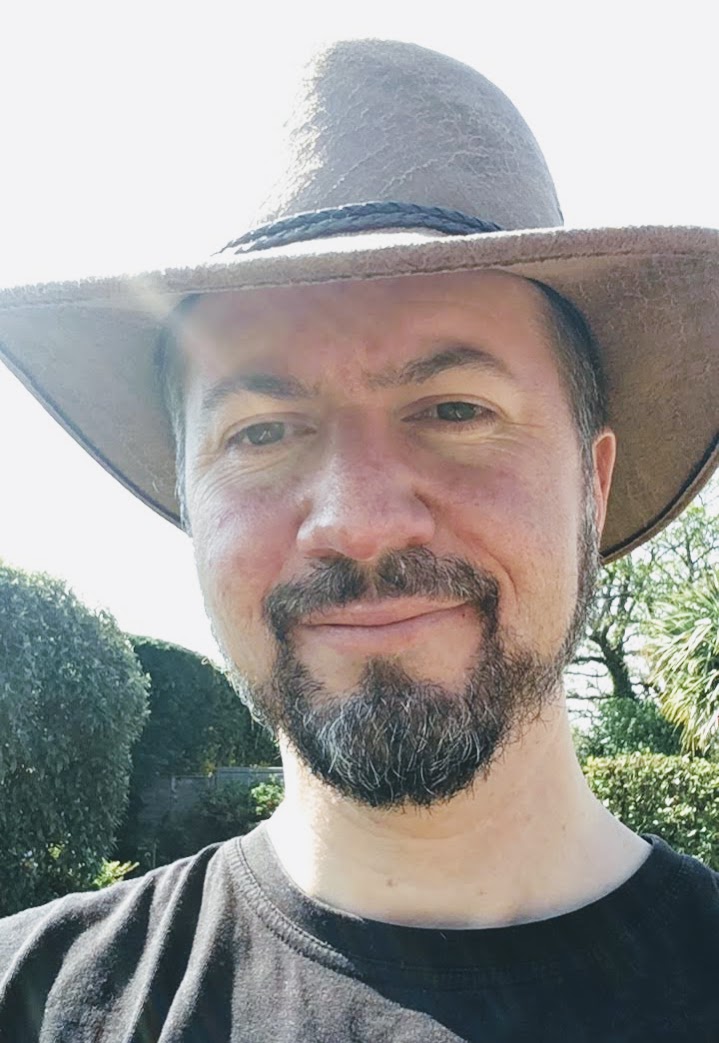 Mai 2019:
Nach diesem vielschichtigen Auf und Ab, den uns der April beschert hat, ist nun die Aufgabe diese verschiedenen Facetten einzusammeln, zu bündeln und den Fokus wieder mal ganz bewusst auf die Freude zu legen.
Bei welcher Arbeit, bei welcher Tätigkeit empfinde ich am meisten Freude?
Welche Beziehung (Freundschaft und Partnerschaft) lässt mich aufatmen und zaubert ein Lächeln auf meine Gesicht?
Welches Hobby macht mir am meisten Spaß?
Wei welchen Dingen habe ich Ausdauer und mache es wie von selbst ohne das es einer Aufforderung bedarf ?
Was passiert wie von selbst und mit welcher Tätigkeit verbringe ich die meiste Zeit?
Welchen Job würde ich sogar machen ohne dafür bezahlt zu werden?
Was motiviert mich und lässt mich am Morgen aus dem Bett springen?
Freude, Freude, Freude !
Jetzt soll es also leicht gehen und Spaß machen. Kein Platz mehr für schwerfällige Gedanken und rostige Mechanismen.
Wo fallen die Schritte leicht und das Gehen ist wie ein leicht über dem Boden schweben?
Das ist die Aufgabe die vor allem bis zum Neumond am 4.Mai unsere Aufmerksamkeit verlangt!
Schaffst du es in den ersten 2 Maiwochen Deine Freude neu zu kultivieren und Dein Fokus auf die Leichtigkeit zu richten? Wenn ja, dann macht sich Dein Herz weit und starke kräftige, liebevolle Herzens-Schwingungen bereiten den Weg in die neue Ausrichtung.
Die Ausrichtung auf noch mehr Liebe in allen Vorhaben und dadurch mehr Freude und Harmonie. Diese Ausrichtung macht Dich selbstbewusster und gibt Dir Gewissheit auf Deinem Weg. So viele Ängste fallen hier von Deinen Schultern und eine neue Balance stellt sich ein.
Gib Dir vor allem zwischen Neumond (4.5.) und Vollmond (18.5.) genügend Zeit und Raum um Dich mit diesem neuen Gleichgewicht, dieser neuen Balance und Zentrierung vertraut zu machen. Gibt Dir die Erlaubnis dieses neue Energiegefüge ganz in Dich hineinzunehmen und lass es zu, ein ganz neues Körpergefühl zu erschaffen. So viel Freude macht sich frei, wenn sich dieses neue Bewusstsein, dieses neue Körpergefühl manifestiert hat.
Für viele eine Aufatmen, dass sich endlich die Ausrichtung und der Fokus so deutlich auf die Freude und das Wohlbefinden legt. Diese neue Ausrichtung macht sich der Vollmond zu nutze und arbeitet so stark mit Eurem Unterbewusstsein, so dass sich die komplette Kommunikation verändert und sich ganz stark auf unsere zwischenmenschlichen Beziehungen auswirkt.
Beziehungen können so stark an Tiefe gewinnen, so dass Kommunikation ohne Worte stattfinden kann. Auf andere Ebenen fällt es so leicht zu kommunizieren – denn wie von selbst werden Worte gewählt die ganz einfach vom Gegenüber verstanden werden und sich dadurch ein so genialer Sprach-, und Erkenntnisfluss bildet.
Doch was bei den einen so perfekt funktioniert kann bei den Anderen in das Gegenteil umkippen.
Nichtsdestotrotz genial : Es zeigt sich fast wie von selbst wo ein mehr an Gemeinsamkeit und Tiefe entstehen möchte und wo eben nicht. Eine Erschaffung von gemeinsamen Arbeitsgruppen, das Vernetzen von like-minded people und das Lesen der Akasha Chronik fällt in dieser Zeit, Ende Mai, besonders einfach.
Jede Phase hat also Ihre Besonderheit und möchte von Euch gesehen, wahrgenommen und gelebt werden. Nehmt Euch also Zeit dafür und tut Euch etwas Gutes. Je schneller Ihr das Neue umsetzt desto leichter fällt es euch mit der Veränderung umzugehen.
In diesem Sinne wünsche ich Euch viel Erfolg bei der Umsetzung  und einen genialen Mai.
Namaste
~ Nirr
Gerne kannst du hier auch meinen Artikel über 'Warum schreibe ich eine monatliches Energie-Update?' lesen.
Für Seelen-Readings oder Readings zu bestimmten Themen finden du mehr Infos hier.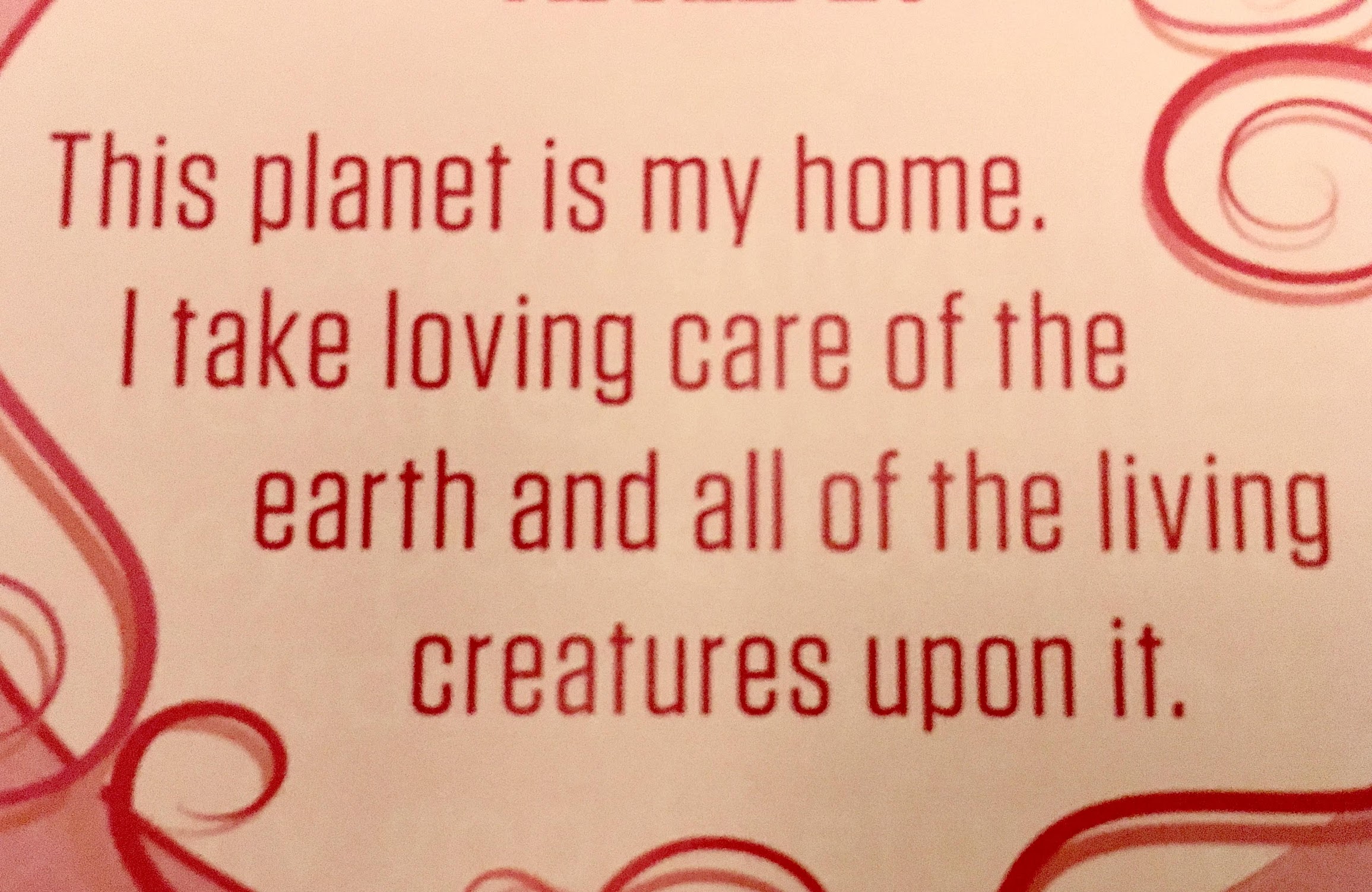 April 2019:
It doesn't have to be difficult anymore…
Hello you beloved starsoul, yes, this is exactly where we want to continue, exactly there, where the subtle and the material has merged to a comfortable energy level at the end of March.
So, sensitive subtle soul vibrations have now, more and more, the chance to reconcile with the material, physical earth vibrations.
That means it doesn't have to be difficult anymore, it can also be easy. For some, this may be a challenge, because many of us think that something is just good and valuable, when it has been difficult to work out and has taken a lot of work and strength. Therefore the learning task is, like in the middle and end of March, consciously devote yourself to the earth and the earth-fire and connect and reconcile with the material energies. When resistance occurs the following affirmation can be particularly supportive: 'The earth and my body are a loving place to live, my soul feels comfortable and more and more at home here. All my fellow humans are loving beings'.
Meditation exercises that connect you with the earth and the earth fire can support here very well. The color red and red crystals (Red Jasper, Garnet, Ruby and also even Carnelion) are helpful companions in this time.
Through the conscious dedication to the earth and the fire, a newfound feeling of lightness can be developed here. Try to take your time and to devote yourself to the earth until she starts talking to you, until you establish a communication, until you have tuned yourself into the concept of an 'easy flow' on earth.
All of a sudden, a river may arise – it may all flow more strongly – the earth wants to take the weight off you and show you how it can become easier.
You can also deliberately release everything which is weighing you down through your legs to the earth and listen with the new lightness gained to what can be implemented now. You can also light a fire and give all the heaviness to it.
Through this new body and energy feeling, it almost works automatically on its own that your heart expands with the new moon on the 5th of April. The newly gained lightness, the newfound energy flow, wants to find its expression through the heart and the whole heart chakra energy center wants to show itself in its new presence and strength. Here the color green with green crystals is in the foreground (Green calcite, Jade, Chrysocolla).
The period from new moon (5.4.) to full moon (19.4.) has a very interesting character. The newly won heart chakra presence strives here for creativity. During this time existing projects and relationships should be examined for new potential. An inventory of what already exists and a check what kind of change is possible through the newly acquired light presence of the recent weeks. Maybe you would like to readjust and through fine tuning new things could open up or existing things might break away. As a color presence is gold in the focus.
And just looking at it, taking stock, even without having actively changed anything, brings incredible insights into things that were previously unattainable. The new energy presence demands clarity and the awareness that every goal-oriented focus, every thought, will be instantaneously manifested through the spiritual world and has a much greater impact as before and this requires discipline in dealing with your mind, your thoughts. If here the old thought pattern still prevails, that nothing is going to happen anyway and that change is going to take a long time, you should definitely practice watching and making yourself aware of your thoughts very quickly.
For the multi-taskers, who pour out their energy on many levels, it might be beneficial to find the common thread in their tasks to work more focused towards 'the goal'. For all those where the focus lies in the outside and attention to the outside plays a big role, it is particularly important to check what kind of attention is wanted and how much attention is desired – until the inner view is developed.
So anyone who is aware and is able to watch this new energy structure and also perceives its effects will almost automatically use the full moon energy (19.4.) in trying to sort out his own affairs. The need for clarity will become so strong, that the focus lies on the essence and anything that distracts and disperses will almost fall away of its own accord.
And as always, when something falls away, there is room for something new and before we scurry into May, brilliant ideas might show up on which to build.
Some cultures have a saying that 'April does what it wants' and yes, the April will be very changeable, or rather complex and yet we have the chance to use this momentum for ourselves as to start with full vigour in the upcoming May.
Namaste
~ Nirr
Please also see my blog 'Why am I writing a monthly energy update?'
For more information about Soul Readings or more personalised Readings about a certain topic please see here.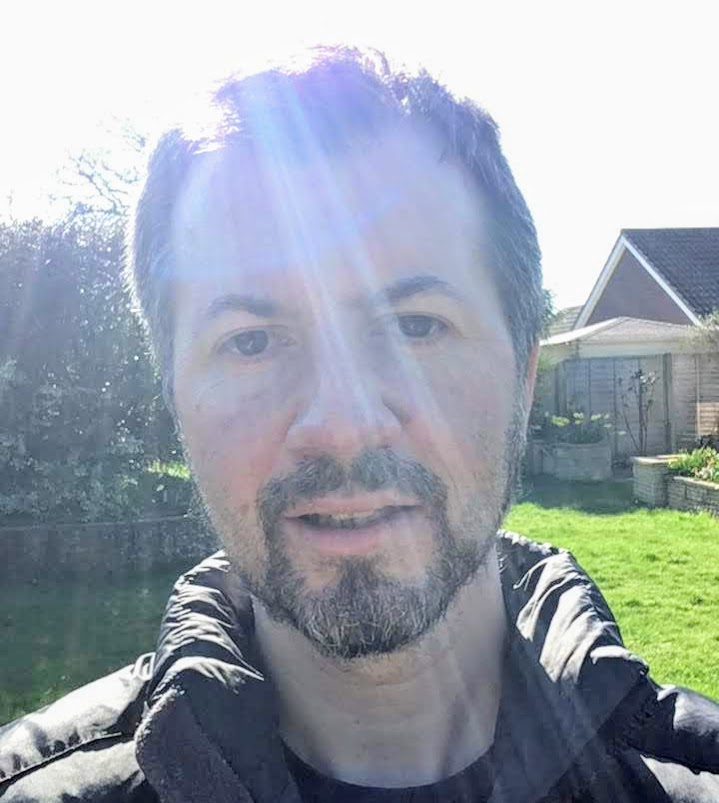 April 2019:
Es darf auch einfach gehen…
Hallo du geliebte Sternensseele, ja, genau hier wollen wir ansetzen, genau da wo wir Ende März das feinstoffliche und das grobstoffliche auf ein verträgliches Energieniveau gebracht haben.
Also, sensible feinstoffliche Seelenschwingungen haben jetzt wieder mehr und mehr die Chance mit den materiellen, grobstofflichen Erdenschwingungen in Einklang zu treten.
Das heisst, es muss nicht mehr schwer fallen, es darf auch leicht sein. Für Einige mag das eine Herausforderung darstellen, weil doch Viele von uns etwas nur für gut und wertvoll halten, wenn es schwer erarbeitet wurde und viel Kraft gekostet hat und deshalb liegt hier die Lernaufgabe vor allem Anfang April sich ganz bewusst, wie schon Mitte/Ende März, der Erde und dem Erdenfeuer hinzugeben und sich hierüber mit dem Grobstofflichen zu verbinden und zu versöhnen. Besonders wenn Widerstände auftreten darf hier folgendes Mantra affirmiert werden:
'Die Erde und meine Körper sind ein liebevoller Platz zum Leben, meine Seele fühlt sich hier wohl und immer mehr zu Hause. Alle meine Mitmenschen sind mir liebevoll gesinnt'
Meditationsübungen die Dich mit der Erde und dem Erdenfeuer in Verbindung bringen dürfen hier verstärkt ausgeübt werden. Die Farbe rot und rote Kristalle (Red Jasper, Garnet, Ruby, Carnelion) sind in der Zeit ein hilfreicher Begleiter.
Über die bewußte Hingabe an die Erde und das Feuer soll hier ein neu gewonnenes Gefühl der Leichtigkeit entwickelt werde. Versuche die Zeit zu nehmen Dich so lange der Erde hinzugeben bis Sie beginnt mit Dir zu sprechen, bis Ihr eine Kommunikation aufbaut, bis du eingeschwungen bist auf das 'Konzept der Leichtigkeit' hier auf der Erde.
Urplötzlich darf ein Fluss entstehen – es darf alles mehr ins Fließen kommen. Die Erde möchte Dir die Schwere abnehmen und Dir zeigen wie es leichter geht.
Du kannst auch ganz bewusst alles Schwere durch Deine Beine an die Erde abgeben und lauschen was mit der gewonnenen neuen Leichtigkeit umgesetzt werden möchte oder ein Feuer entzünden in das du alles Schwere abgibst.
Über dieses neue Körper-, und Energiegefühl wird sich fast wie von selbst zum Neumond am 5.4. dein Herz weiten. Die neu gewonnen Leichtigkeit, der neu gewonnen Fluß möchte über das Herz seinen Ausdruck finden und das ganze Herzchakragefüge möchte sich in seiner neue Präsenz und Stärke zeigen. Hier steht nun die Farbe grün mir grünen Kristallen im Vordergrund (Green calcite, Jade, Chrysocolla).
Die Periode Neumond (5.4.) bis Vollmond (19.4.) hat einen sehr interessanten Charakter. Die neu gewonnen Herzchakrapräsenz strebt hier nach Kreativität. In dieser Zeit sollten bereits bestehende Projekte und Beziehungen auf neues Potential geprüft werden. Eine Bestandsaufnahme des Bestehenden und ein Untersuchen was hier über die neu gewonnen Lichtpräsenz der letzten Wochen an Veränderung geschehen kann. Vielleicht möchte neu justiert werden und über das Feintuning könnten sich neue Dinge auftun und vielleicht auch Bestehende Sachen wegfallen. Als Farbpräsenz steht Gold im Mittelpunkt.
Und schon alleine das Anschauen, die Bestandsaufnahme, auch ohne schon etwas aktiv verändert zu haben bringt einen unglaubliche Einsicht über Dinge, die vorher nicht greifbar waren. Die neue Energiepräsenz fordert jetzt Klarheit und das Bewusstsein das jeder zielgerichtete Fokus, jeder Gedanke, blitzschnell über die geistige Welt umgesetzt wird und eine viel stärkere Tragweite besitzt wie zuvor und dies erfordert Disziplin im Umgang mit seinem Gedankenhaushalt. Wenn hier noch das alte Glaubensmuster vorherrscht, dass sich doch sowieso nichts tut und Veränderung lange dauert, der sollte sich ganz schnell im Anschauen und bewusst machen seiner Gedanken üben.
Für die Multitasker, die auf vielen Ebenen Ihre Energie verströmen, mag es eine Aufgabe sein den roten Faden zu finden um mehr gebündelt auf 'das Ziel' hinzuarbeiten. Für Alle, bei denen der Fokus im Aussen liegt und die Aufmerksamkeit im Aussen eine große Rolle spielt ist es besonders wichtig zu prüfen welche Art von Aufmerksamkeit und wieviel Aufmerksamkeit gewünscht ist – bis sich zum gegebenen Zeitpunkt die Innenschau entwickelt.
Wer sich also dieses neue Energiegefüge ansieht und auch seine Auswirkungen wahrnimmt wird mit der Vollmondenergie (19.4.) fast schon automatisch, wie von selbst versuchen sein 'Angelegenheiten' auszusortieren. Die Notwendigkeit Klarheit zu schaffen wir so stark werden, so dass ganz natürlich der Fokus auf dem Wesentlichen liegt und alles was ablenkt und zerstreut wird fast schon wie von selbst wegfallen.
Und wie immer wenn etwas wegfällt wird Platz für Neues und bevor wir in den Mai huschen können sich hier geniale Ideen zeigen auf die aufgebaut werden kann.
Vielleicht könnte man hier zum Abschluss noch das folgende Sprichwort aufgreifen 'der April der April der macht was er will' und Ja, der April ist sehr wechselhaft, oder eher nur vielschichtig und trotzdem haben wir hier die Chance diese Dynamik für uns zu nutzen um dann mit vollem Elan in den kommenden Mai zu starten.
Namaste
~ Nirr
Gerne kannst du hier auch meinen Artikel über 'Warum schreibe ich eine monatliches Energie-Update?' lesen.
Für Seelen-Readings oder Readings zu bestimmten Themen finden du mehr Infos hier.
March 2019:
Hello you beloved STAR-SOUL :
After the last week in February which was a great time for a deep cleanse, a fast, a diet or a detox, the first week in March should also be used to do something good for your body. Treat yourself to a massage, go swimming, have a sauna, make sure you get a bit more sleep or just try, through healthy eating, to prepare your system slowly for the change into lighter spring days.
And as we are approaching the New Moon on the 6th of March, it's  time again to let go of the Old and welcome the New. We are once more going to be called upon, through cleansing/detox (just as at the end of February), to say goodbye to the Old and to give space to the New.
Your body will thank you by giving you more energy and making you feel well-rested through the day. Without old deadweights, it is easier to devote yourself  to your daily task and it's easier to create a lighthearted flow. A great way to say goodbye to the old and to invite the new is also a spring cleaning in your house/flat and at work or just declutter your apartment, a cleanse on all levels.
Of course, in order to support the spiritual cleansing process, it is very beneficial to have a regular meditation practice, using mantras, praying, singing holy songs and making cleansing fire rituals. Creativity knows no bounds here.
All this preliminary work brings you then more in contact with the earth and the earth fire, draws you into the here and now and lets you feel more present in yourself, in your being, in your body. For all Space People who are not really here and like retreating into a virtual world, a great time to learn to settle into your body. For all relationships that do not converge on the physical level, so that both are happy, it is a good time to check, feel and dive into your body and to see if the newly acquired body feeling can again lead to a harmonious and balanced energy exchange.
So devote yourself to the new moon energy, to say goodbye to the old and then ground yourself completely to the earth and the earth's fire. The outcome of this gives you such a strong grounding, so much power and steadfastness for the months to come, that you should take your time to recharge yourself with this grounding energy to meet the challenges of the upcoming months.
This cleaning and grounding process is accompanied by new insights into your nature and in the same way, insights about the structure of the coming months can be revealed. By structure this means projects and enterprises, which may show themselves in a different light and may need an adaptation, completely new ideas which may strive for implementation, or even things that have run their course.
The flow of energy in March is so rapid and the more you devote yourself to the energy waves, the less you are torn from balance. When you have mastered the challenges of the first two and a half weeks, the fruits of the full moon will show up and deepen the topic from the beginning of March which is the welcoming of the New, gaining insights and the feeling of being more comfortable and complete here on earth.
The March full moon energy is thus a welcome and reconciliation energy for all the star souls who have not quite settled on planet earth yet. A reintegration into the material world, a softening of the more dense vibration which makes it more easy, as a particularly subtle and sensitive soul, to live JOY and a sense of FULFILMENT here on earth again. Enjoy the ride. Have fun !
Affirmation for this month:
MY BODY IS A FRIENDLY PLACE TO LIVE
Namaste
~ Nirr
Please also see my blog 'Why am I writing a monthly energy update?'
For more information about Soul Readings or more personalised Readings about a certain topic please see here.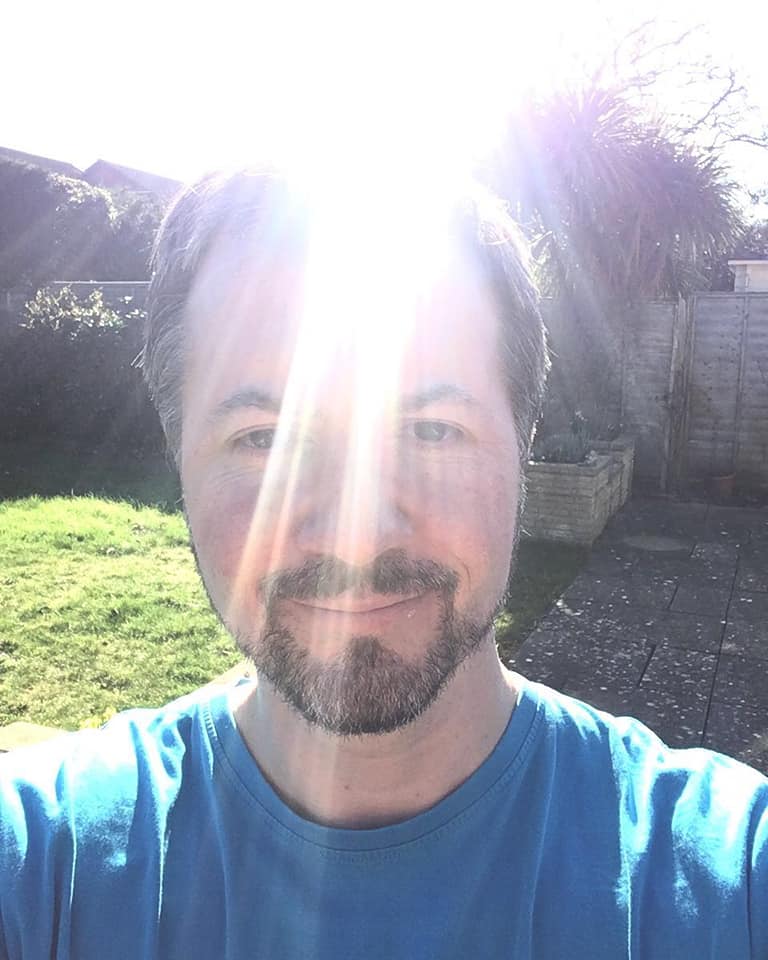 März 2019:
Hallo du geliebte STERNENSEELE :
Nachdem sich die letzte Woche im Februar dazu geeignet hat, sich einer Tiefenreinigung hinzugeben, sprich also geeignet für eine Fastenkur, einer Diät oder einem Detox, sollte auch noch die erste Woche im März dazu verwendet werden um seinem Körper etwas gutes zu tun. Gönne Dir eine Massage, geh Schwimmen oder in die Sauna, gönne Dir mehr Schlaf oder versuch einfach durch gesunde biologische Ernährung Dein System langsam auf die länger werdenden Frühlingstage vorzubereiten.
Und wie so häufig zuvor ist es auch jetzt wieder an der Zeit durch die Neumonenergie am 6. März Altes loszulassen. Wir werden nochmal so richtig aufgefordert über die zuvor stattgefundene Reinigung (dem Detox), das Alte zu verabschieden und dadurch dem Neuen Raum zu geben.
Dein Körper wird es Dir danken indem er Dir mehr Energie schenkt und Dich ausgeruhter durch den Tage kommen läßt. Ohne alten Ballast ist es leichter sich seiner Arbeitsaufgabe hinzugeben und es fließt einfacher von der Hand. Sehr passend um das Alte zu verabschieden und das Neue einzuladen ist auch ein Frühlingsputz im Haus und am Arbeitsplatz oder auch ein entrümpeln der Wohnung ein sauber machen auf allen Ebenen.
Um den geistigen Reinigungsprozess zu unterstützen darf natürlich regelmässig meditiert werden, Mantras rezitiert werden, gebetet werden, heilige Lieder gesungen und Feuerrituale gemacht werden.. Der Kreativität sind hier keine Grenzen gesetzt.
All diese Vorarbeit bringt Dich dann stärker in Kontakt mit der Erde und dem Erdenfeuer, zieht Dich in das Hier und Jetzt und läßt Dich Dein Wesen mehr spüren. Für alle Space People, die nicht wirklich hier auf der Erde sind und sich gerne in eine virtuelle Welt zurückziehen eine geniale Zeit sich in Ihrem Körper spüren zu lernen. Für alle Beziehungen die auf der körperlichen Ebene nicht so zusammenfliessen, so dass beide happy sind, eine geniale Zeit sich seinem Körper zu widmen und zu sehen ob über dieses neu gewonnene Körpergefühl wieder eine gemeinsame Art von Energieaustausch stattfinden kann.
Lass also zu, mit der Neumondenergie das Alte zu verabschieden und Dich dann voll und ganz auf die Erde und das Erdenfeuer einzulassen. Dies bringt ein so starkes Grounding, das Dir so viel Kraft und Standhaftigkeit für die kommenden Monate geben wird, so dass du die Zeit nutzen solltest, hier Kraft zu schöpfen um den Herausforderungen der nächsten Monate gewappnet zu sein.
Dieser Reinigungs-, und Groundingprozess geht mit neuen Erkenntnissen über Dein Wesen einher. Genauso können sich Einsichten über die Struktur der kommenden Monate zeigen. Mit Struktur sind hiermit Projekte oder Vorhaben gemeint, die sich in einem anderen Licht zeigen und evtl eine Anpassung benötigen oder auch komplett neue Ideen die evtl nach Umsetzung streben oder auch Dinge die sich einfach abschliessen wollen.
Der Energiefluss im März ist also ein rasanter und je mehr du Dich den Energiewellen hingibst umso weniger wirst du aus der Balance gerissen. Wenn du dann die Hersausforderungen der ersten 2,5 Wochen gemeistert hast, zeigen sich die Früchte mit dem Vollmond der nur noch mehr das zu Anfang März angestossene willkommen heißen des Neuen, die gewonnene Einsichten, sowie das mehr hier auf der Erde ankommen, ausdehnen und in die Tiefe tragen möchte.
Die März Vollmondenergie steht also für eine Wilkommens-, und Versöhnungsenergie für alle die Sternenseelen die sich noch nicht ganz auf der Erde zurecht finden. Ein letztendliches wiedereingliedern in die Grobstofflichkeit, ein weich machen der harten Schwingungen und dadurch eine Möglichkeit als besonders feinstoffliche, sensible Seele wieder FREUDE und ERFÜLLUNG hier auf der Erde leben zu können. Deshalb; genieße den Ritt durch die Wellen und vergiß vor allem nicht den Spaß und die Freude auf Deinem Weg.
Affirmation für diesen Monat:
Mein Körper ist das Zuhause meiner Seele. Willkommen.
Namaste
~ Nirr
Gerne kannst du hier auch meinen Artikel über 'Warum schreibe ich eine monatliches Energie-Update?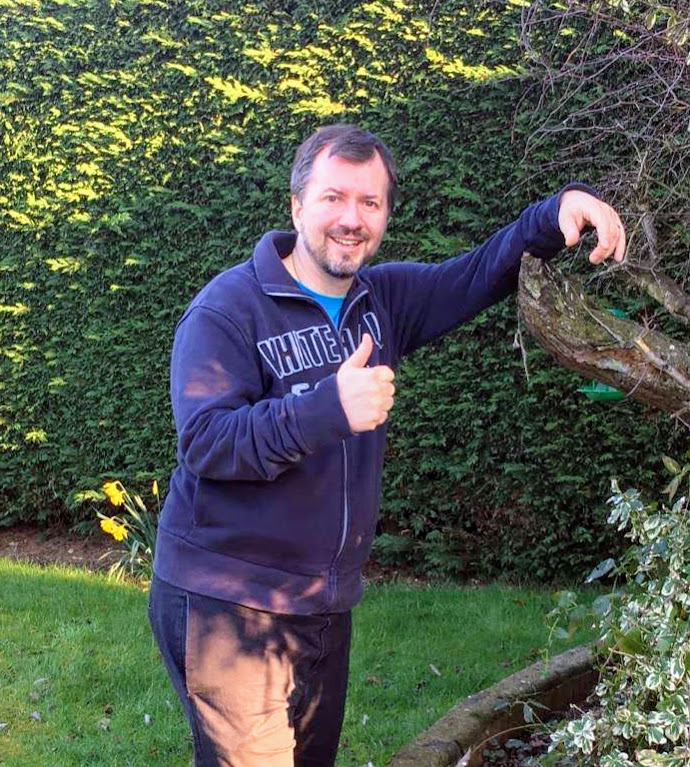 February 2019:
The preparations for the upcoming year are continuing to expand at the beginning of February and the new moon energies on the 4th of February make it really clear that for many things the tracks are already laid for the following months to come. The energies for 2019 are subconsciously going to immerse themselves in our subtle energy bodies. With dedication compassion, taking time and looking closely a lot can already be prepared energetically and maybe even the basic structure will show up for the next 12 months?
So the key to the first 2 weeks of February is dedication, dedication, dedication.
Meaning of dedication:
The willingness to give a lot of time and energy to something because it is important.
synonyms: commitment, wholeheartedness, single-mindedness, enthusiasm, zeal, application, diligence, industry, assiduity, resolve, resoluteness, purposefulness,
Dedication to the projects you care about.
Maybe in general check one more time which target is to be addressed in 2019 ? Have you filled this target with enough love and dedication? Can you generate enough love and dedication to make it work?
In mid-February, all of a sudden there is a turn in energy and what has not yet been aligned and filled with dedication and love, will be thrown to the winds and will have to work really hard to come back into alignment if it is to survive out the year.
What looks like a new beginning in the middle of February is actually the fruit prepared from the nurturing of your goals in the last 2 months. Does the new goal coincide with the developed vibration? Yes, then the first signs of success will already be appearing – signs that the preparatory work has paid off!
The upcoming full moon energy (19.2.) will give you space to recognise the success markers and to adjust them if necessary.
However, this adjustment option has only a short time window and that is before, during and after the full moon, because the last week of February is characterised by a very deep cleansing on all energy / chakra levels.
Everything that had to be sorted out will now undergo a deep cleansing and finds its new shine with the start of March. All in all a thrilling, dynamic at times challenging February which has a lot to give if handled with attention and empathy.
Namaste
~ Nirr
Please also see my blog 'Why am I writing a monthly energy update?'
For more information about Soul Readings or more personalised Readings about a certain topic please see here.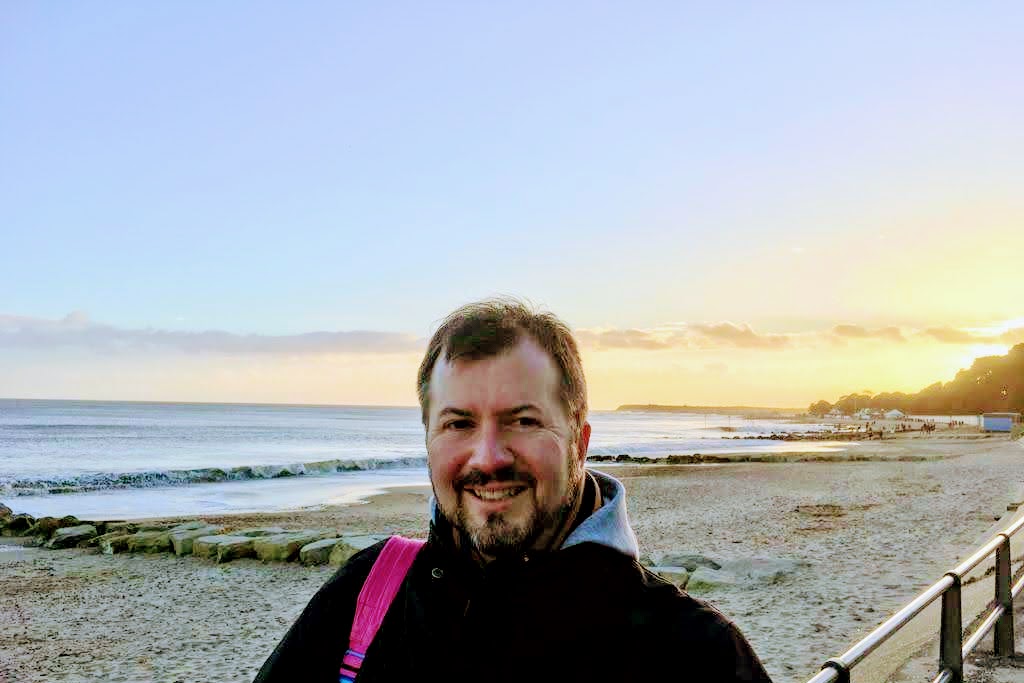 Februar 2019:
Die Vorbereitungen auf das kommende Jahr dehnen sich zu Beginn des Februars noch mehr aus und mit dem Neumond (4.2.) zeigt sich definitiv, dass für vieles jetzt schon die Weichen gestellt sind oder gerade gestellt werden. Unterbewusst legt sich schon die 2019-Grundschwingung in unsere feinstofflichen Körper. Mit viel viel Hingabe, Mitgefühl, sich Zeit nehmen und genau hinschauen kann jetzt schon energetisch vorbereitet werden und vielleicht zeigt sich auch schon die Grundstruktur für die nächsten 12 Monate ?
Der Schlüssel für die ersten 2 Wochen im Februar ist also Hingabe, Hingabe, Hingabe.
Bedeutung Hingabe :
– starke Leidenschaft für etwas; starke innere Berührung durch etwas
– ausgeprägte Bereitschaft, sich für etwas bis zur Selbstaufopferung einzusetzen
ASSOZIATIONEN: Beherztheit, Mut, Risikobereitschaft
Hingabe an die Projekte die Euch am Herzen liegen. Vielleicht auch generell nochmal zu prüfen welches Ziel 2019 angesteuert werden soll und ist die Liebe und die Hingabe mit am Start ?
Mitte Februar schlägt die Energie schon um und was bis dahin noch nicht ausgerichtet wurde und mit Hingabe und Liebe versorgt wurde, hat sich im 2019-Strom zu behaupten. Wird es den Jahresstrom überleben?
Was Mitte Februar wie ein Neubeginn aussieht ist im Endeffekt die in den letzten 2 Monaten vorbereitete Frucht. Deckt sich das Ziel mit der erarbeiteten Schwingung? Ja, dann zeigen sich jetzt schon die ersten Erfolgserlebnisse – Zeichen dafür das sich die Vorarbeit gelohnt hat!
Die dann bevorstehende Vollmondenergie (19.2.) gibt Raum um die Erfolgs-Marker zu erkennen und um vielleicht auch nochmal zu justieren, wenn dies notwendig sein sollte.
Diese Justiermöglichkeit hat jedoch nur ein kurzes Zeitfenster und zwar kur vor, während und nach der Vollmondzeit, denn die letzte Februarwoche ist geprägt von einer sehr tiefen Reinigung auf allen Energie/Chakra-Ebenen.
Alles was sich noch sortieren mußte wir jetzt einer Tiefenreinigung unterzogen und findet seinen neuen Glanz mit dem Start in den März. Also alles in allem ein spannender, dynamischer Februar der sein Maß an Aufmerksamkeit und Zuhören einfordert.
Namaste
~ Nirr
Gerne kannst du hier auch meinen Artikel über 'Warum schreibe ich eine monatliches Energie-Update?'
Für Seelen-Readings oder Readings zu bestimmten Themen finden du mehr Infos hier.
January 2019:
LET THE MAGIC HAPPEN:
The Work on decoding the code – building your sacred inner space, that has become even more intense during Christmas and by the end of 2018, releases a powerful impulse – a vibration of joy.
Yes, a joyful vibration that goes hand in hand with a thrill – because what is hidden behind it, which is not quite tangible yet, strives so hard for fulfilment.
For some, it may also feel like being a little bit pushed. But this, does not feel uncomfortable, it only guides you on your path. Moreover, this certain 'Drive' has a charm, an appeal that is difficult to resist.
But why resist? Why want to escape this curing balm for the soul?
Let yourself be guided by this irresistible magical vibration, that only wants to lead you more to yourself, to the core of your soul, to your Higher Self – so please – LET THE MAGIC HAPPEN
… and therefore some suggestions to make the implementation of this magic vibration easier at the beginning of this New Year:
For the visual among you, who are very much in resonance with colours, there is an exercise that is helpful especially during the new moon (6.1.): Expand yourself and get in touch with the dark blue joyful energy (Krishna* energy, see Exercise A below), which can cause such a strong sense of lightness and joy, especially at the end of these mystical 12 nights between the 24th December and the 6th of January, so that there is almost a risk of losing the ground under your feet. Therefore, seek between your meditations, grounding activities that keep you in touch with the earth.
For some these grounding works might be staying in their garden with nature, for others football, or cooking, or a beer with friends in the pub, or their favourite series on TV. Just be charmed by this magical time and join in.
All those who are auditory and love to dance should find the time during the first 1-2 weeks of January to support this joyful vibration with rhythmic dance and/or singing. Maybe also just listening to upbeat music? Those who like to play drums or like to listen to drum music are welcome to indulge into the magical rhythm of the drum.
Summary of exercises for the New Year and the first days of January:
A) Visual: Search for a picture of Krishna (google it, or use the one I attached) meditate on the picture and connect you with the lightness and the dark blue / transforming energy that can move mountains. Check how your brow chakra reacts. If words or mantras come up, please use them more intensively.
B) Auditory: Find animating music that can put you in a light trance, or be active and sing/hum you into a lighthearted state of mind
C) Drum: Find yourself a drum group or a drummer who can drum into a 'happy' state of mind or find your own drum and start playing.
D) Movement: Dance freely and set in motion an inner force that intensifies your charisma.
All this releases an inner power in you that you haven't been aware of so far. You can become a magnet – people want to spend time with you and share with you joy and happiness. Here you can decide for yourself to what extent you would like to indulge in these social activities.
But be careful that you give yourself time between the exercises to not loose the balance. Because the things that have been set into motion will grow and will take time to develop and settle.
This, for winter time, a rather untypical lively January start-up phase, precedes the full moon (21.1.), which with the new experiences at the beginning of this year shows visionary approaches such as: new projects, possibly cooperations, business concepts, a new way of behaving – just a common thread for the upcoming months and maybe even for the whole year.
The next 6 weeks are definitely a time when a lot can be set in motion already and there's the opportunity to set major goals for the future. It is worthwhile to take a deeper look and thereby gain a head start. A head start in the sense of a gentle, harmonious but dynamic, strong annual flow.
Namaste
Nirr ~ Journeying
*Krishna is a major divine being in Hinduism. He is worshipped as the eighth avatar of the god vishnu and also as the supreme God in his own right. He is a central character in the Mahabharata, the Bhagavata Purana and the Bhagavad Gita, and is mentioned in many Hindu philosophical, theological, and mythological texts.
Please also see my blog 'Why am I writing a monthly energy update?'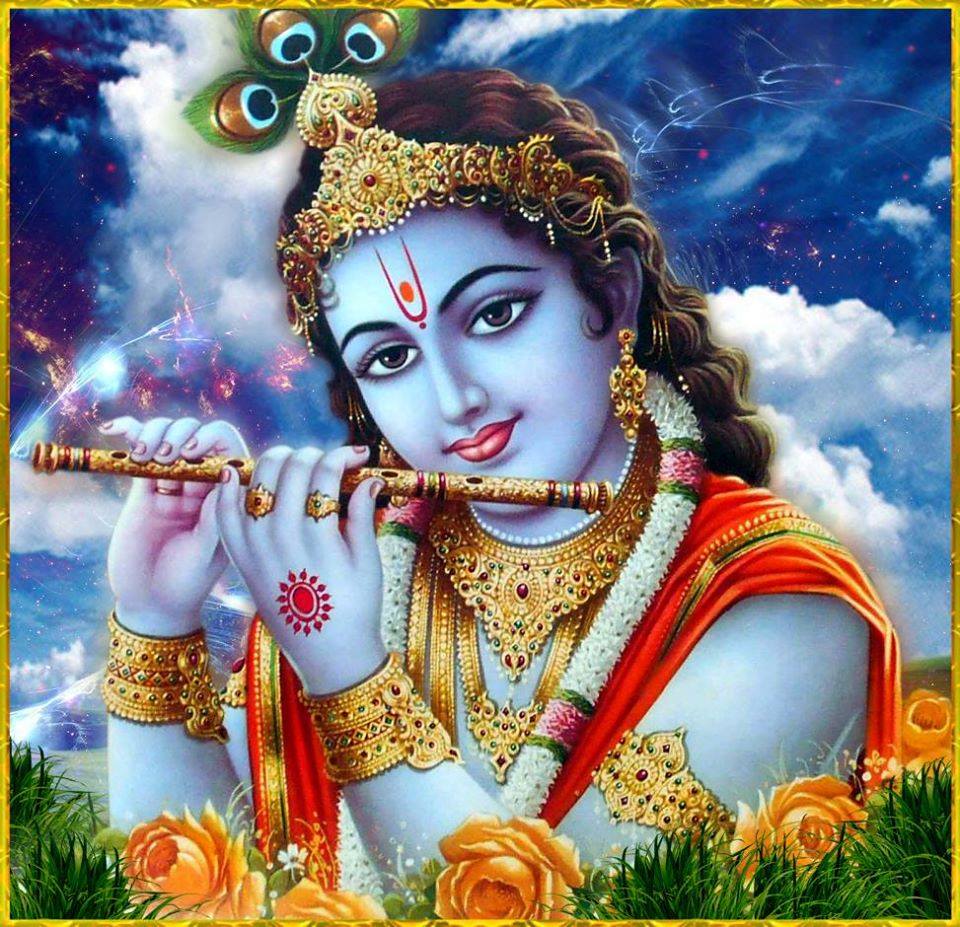 Januar 2019:
LASS DICH AUF DEN ZAUBER EIN:
Die Arbeit am entschlüsseln des Codes – das Erbauen Deines heiligen inneren Raumes, dass über die Weihnachtstage und zum Jahresende 2018 noch an Intensität gewinnt, setzt einen starken Impuls, eine Schwingung der Freude frei.
Ja vielleicht sogar eine Freude-Schwingung die mit einem Nervenkitzel einhergeht – weil das, was sich dahinter versteckt und noch nicht ganz greifbar ist, so stark nach Vollendung strebt.
Für viele mag es sich auch wie ein nach vorne geschoben werden, wie ein wenig geschubst werden anfühlen. Dieses schubsen, fühlt sich jedoch nicht falsch an, sondern macht nur aufmerksam wo es hingehen soll. Ausserdem hat dieser gewisse Drive so einen Charme, einen Reiz, dem es sich nur schwer widersetzen läßt.
Aber genau, wieso Widerstand leisten? Wieso sich widersetzen ? Wieso sich diesem Balsam der Seele entziehen wollen ?
Lass Dich doch führen von dieser unwiderstehlichen magischen Schwingung die Dich nur noch mehr zu Dir selber führen möchte, zum Kern Deiner Seele, zu Deinem höheren Selbst – so please, LET THE MAGIC HAPPEN
…und deshalb einige Vorschläge, die die Umsetzung dieser magischen Schwingung anfangs des neuen Jahres einfacher gestalten sollen:
Für Die Visuellen unter Euch, die sehr stark mit Farben in Resonanz gehen, gibt es eine kleine Übung die vor allem während des Neumondes (6.1.) hilfreich ist: Macht Euch weit und geht in Kontakt mit der dunkelblauen Freude-Schwingung (Krishna* läßt Grüßen, siehe Übung A), die vor allem zum Ende der Rauhnächte* ein so starkes Gefühl der Leichtigkeit und Freude auslösen kann, so dass hier schon fast die Gefahr besteht, den Boden unter den Füßen zu verlieren. Deshalb sucht Euch zwischen Euren Meditationen, Aktivitäten die Euch auf die Erde ziehen.
Für den einen mag das, der Aufenthalt in seinem Garten in der Natur sein, für den anderen Fussball, oder Kochen, oder das Bier in der Wirtschaft, oder die Lieblingsserie im Fernsehen. Lasst Euch bezirzen von dieser magischen Zeit.
Alle die, die auditiv veranlagt sind und gerne Tanzen, sollten in den ersten 1-2 Januarwochen die Zeit finden, diese Freudeenergie mit rhythmischen Tanz und/oder mit Singen zu  unterstützen. Evtl. auch einfach mit dem hören animierender Musik? Die, die gerne trommeln, oder auch gerne Trommelmusik hören, dürfen sich gerne verstärkt dem Trommelzauber hingeben.
Zusammenfassung der Übungen für den Jahreswechsel und die ersten Januartage:
A) Visuell: Suche Dir ein Bild von Krishna (Google) meditiere auf das Bild und verbinde Dich mit der Leichtigkeit und der dunkelblauen/transformierend Energie die Berge versetzen kann. Prüfe wie Dein Stirnchakra reagiert. Wenn sich Worte oder Mantren zeigen verwende diese verstärkt.
B) Auditiv: Suche Dir animierende Musik die Dich in einen leichten Trancezustand versetzen können, oder sei selber aktiv und singe/summe Dich in einen beschwingten Gemütszustand
C) Trommel: Lass Dich in einen 'happy' Zustand trommeln oder finde Deine eigene Trommel und stimme mit ein.
D) Bewegung: Tanz Dich frei und setzte dadurch eine innere Kraft in Bewegung die Deine Ausstrahlung intensiviert.
All dies setzt eine innere Kraft in Dir frei, die Dir so noch nicht bewusst war. Du wirst zu einem Magneten – Menschen möchten mit die Zeit verbringen und an Deiner Freude und Leichtigkeit teilhaben. Hier kannst du für Dich selbst entscheiden in welchem Maße du dies ausdehnen möchtest.
Sei aber vorsichtig, dass du Dir zwischen Deinen Übungen genügen Zeit gibst und im allgemeinen für Ausgleich sorgst. Denn das in Bewegung gebrachte darf wachsen und braucht Zeit sich zu entwickeln.
Diese, für die Winterzeit eher untypisch lebhafte Januar-Startphase, leitet dann den Vollmond (21.1.) ein, der mit den neu gewonnenen Erfahrungen zu Beginn des Jahres visionäre Ansätze aufzeigt wie z.B. neue Projekte, evtl. Kooperationen, Business Konzepte, neue Verhaltensweisen – einfach einen roten Faden für die kommenden Monate und vielleicht auch schon für das ganze Jahr.
Die nächsten 6 Wochen sind definitiv eine Zeit, in der schon viel bewegt werden, und schon eine klare Zielsetzung festgelegt werden kann. Es lohnt sich hier genauer hinzuschauen und Dir dadurch einen Vorsprung zu erarbeiten. Einen Vorsprung im Sinne von sanft, harmonischem aber dynamisch, starker Jahres-Fluß.
Namaste
Nirr ~ Journeying
*Krishna ist eine hinduistische Form des Göttlichen und wird meist als der achte Avatara von Vishnu verehrt. Er hat stets eine Bambusflöte bei sich und trägt eine Pfauenfeder im Haar. Eine der zentralen Textquellen für die philosophische Dimension der Krishna-Verehrung ist die Bhagavadgita, die ein Teil des Epos Mahabharata ist.
*Rauhnächte sind einige Nächte um den Jahreswechsel, denen im europäischen Brauchtum eine besondere Bedeutung zugemessen wird. Meist handelt es sich um die Zwölf Weihnachtstage vom Weihnachtstag (25. Dezember) bis zum Fest der Erscheinung des Herrn (6. Januar). Mythologie: Die Rauhnächte sind eine Zeit, die seit der frühen Neuzeit für Geisteraustreibung oder -beschwörung, den Kontakt mit Tieren oder wahrsagerische Praktiken geeignet sein soll.
Gerne kannst du hier auch meinen Artikel über 'Warum schreibe ich eine monatliches Energie-Update?'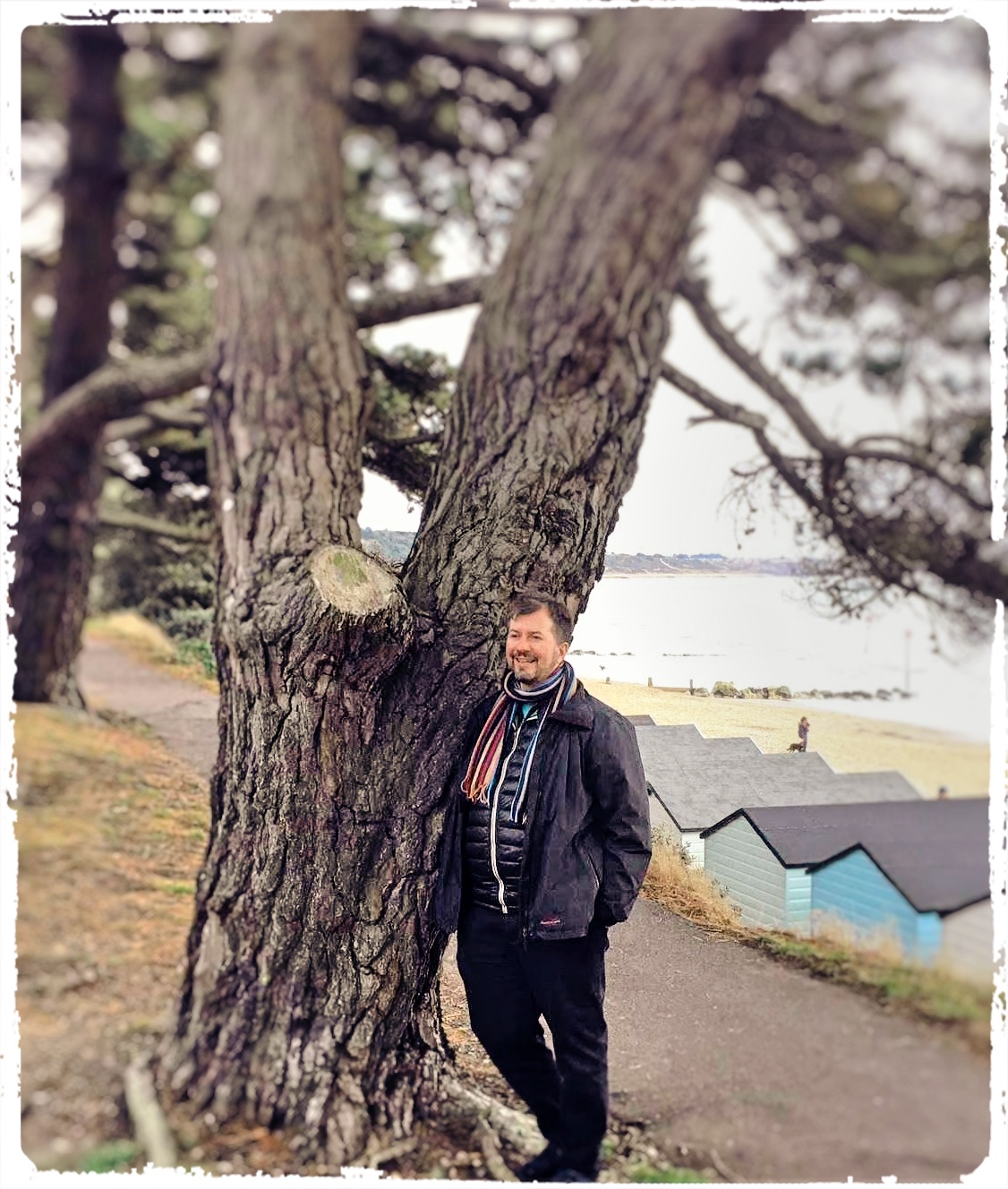 December 2018
A declaration of love to the earth
Once again, Christmas is at the doorstep and delights with its charm and so the heart chakra is once again the focus of the first weeks of December. It is not only the gentle healing pink of the heart chakra which wants to be nourished and wants to experience more expansion, no, this time it is primarily about the strengthening green that gives stability and strength. In collaboration with Venus, who gives birth to the Christ light and intensifies it, our hearts will be aligned to love.
Through this clear message, we once again become aware of the importance of the Heart Chakra Age, and legitimate questions may arise out of nowhere into our consciousness: How can I expand my unconditional love even more ? In what form can I fully express it now ? How can I exude it in a harmonious balance so that giving and taking is in balance? How can I put love into the  center of my life, so that everything else is oriented towards it etc
The exercise, especially in the beginning of December and also on the new moon (7.12.18) is, to find time again and again and dive deep into silence, to align to your heart and to expand the inner sacred space. With this exercise you might find a mantra, a word or a phrase that makes your heart leap, very helpful. Be playful, be intuitive or get yourself guidance if you have not yet found an effective practice.
The purpose is to be less and less distracted by the turbulence on the outside and to create such a solid, sacred, inner space, which can always be visited as a place of peace, as an oasis. Do not let yourself be persuaded that this is not possible. The time is now and it is much easier than it was years ago. If you only very seldomly find this place of inner peace, then it's just a sign that much work can still be done here.
And do not fall for the fallacy that there is still time and this can wait. Do not let yourself be trapped by any illusionary worlds that fool you into thinking that everything else is more important.
Here, there is a very clear no. It's pushing like never before. What causes such a longing for the one, because they have been waiting for so long, can be so unpleasant for another, because they still have so much to clean up. But if very little has been done so far then that's the reason why it is so important, to start chipping away at the mountain and not keep carrying it along with you.
So again, a very clear message to look inside and make it your goal to recapture your inner space of freedom and peace.
Conclusion:
If you want to be permanently successful, create/build your inner space of peace and freedom.
Should we look a little further? Yes?
By building your inner sacred space, you take leadership, self-responsibility – you become the Creator of your Life.
All right, we should briefly dive into the leadership role. Leadership means first and foremost, to learn to lead yourself. You lead yourself to your own inner peace and from there you guide your life, from there you create your life and fulfil your goals and dreams.
So what's  the intention of this year's December and Christmas?
It is a declaration of love to the earth, a guide how Heaven can be lived here on Earth, a guide on how your entire being of light can be lived and fully be expanded here on earth again.
So please work on decoding 'your' code! And take your time and work on building your inner sacred space of peace and freedom. But please don't be impatient, Rome wasn't built in one day either. This is a process that bears more and more fruit, the more you explore this space.
Imagine a key when it first fits in the lock, then you have access to all rooms of the house. Or if you have cracked the code you understand the previously encrypted language.
A DECLARATION OF LOVE TO THE EARTH, a key that makes life here on earth so easy. From feeling heavy to feeling light – from the darkness into the light. In this sense, enjoy creating, translating and transcribing. Namaste
Nirr

~ The Shamanic Fire Path ~
Please also see my blog 'Why am I writing a monthly energy update?'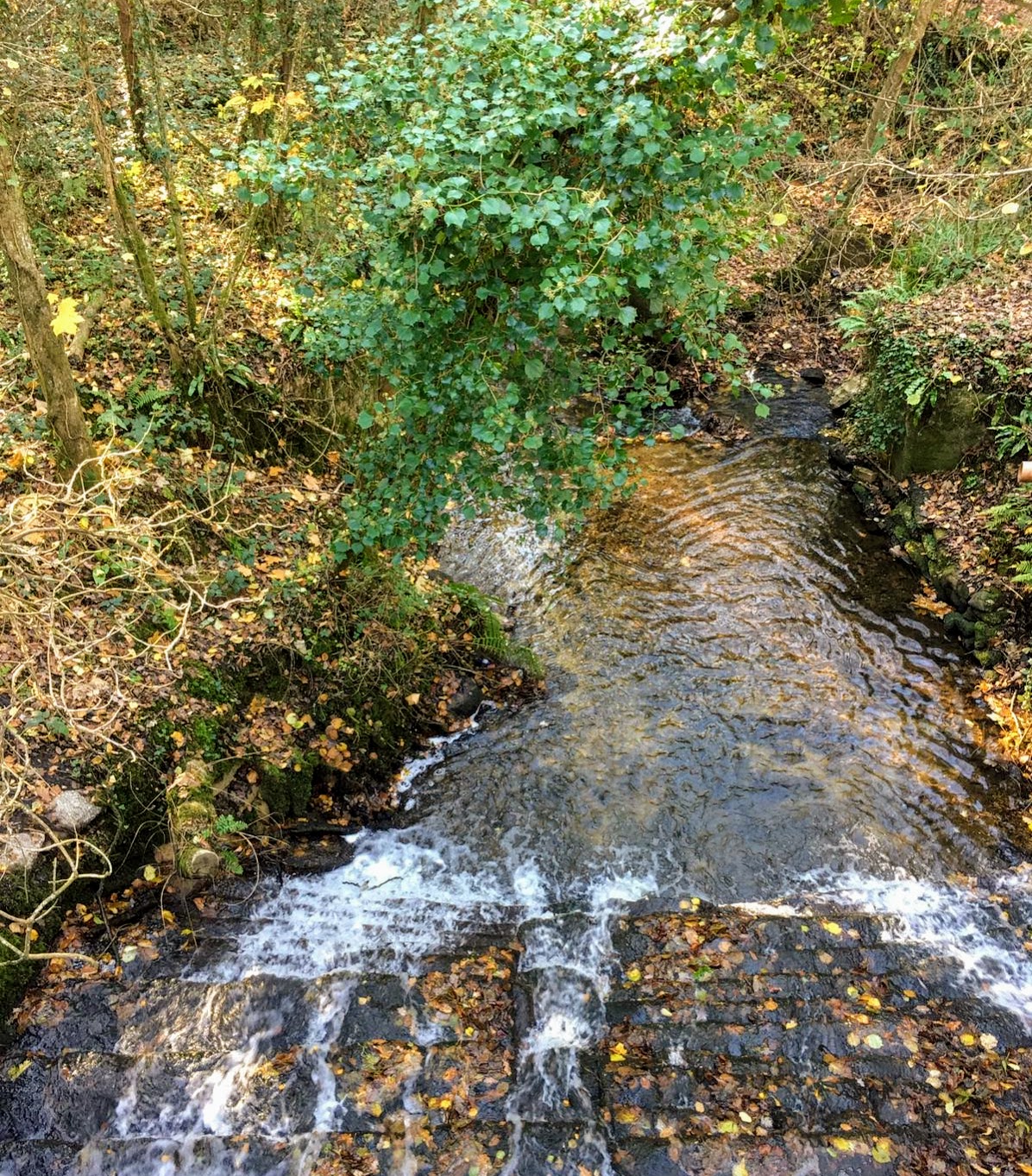 Dezember 2018:
EINE LIEBESERKLÄRUNG AN DIE ERDE
Und wieder ist es soweit, Weihnachten steht vor der Tür und entzückt mit seinem Charme. Das Herzchakra steht wieder einmal im Mittelpunkt der ersten Dezemberwochen und nicht nur das sanfte heilende Rosa des Herzchakras möchte genährt werden und Ausdehnung erfahren, Nein, dieses mal geht es vorrangig um das stärkende Grün das Stabilität und Halt verleiht. In Zusammenarbeit mit der Venus, die das Christuslicht gebärt und verstärkt ausschüttet, wir unser Herz auf Liebe ausgerichtet.
Über diese klare Ansage wird uns wieder einmal die Bedeutung des Herzchakrazeitalters bewusst gemacht und berechtigte Fragen mögen wie aus dem Nichts in unser Bewusstsein treten: Wie kann ich meiner bedingungslosen Liebe noch mehr Raum geben ? In welche Form darf Sie sich jetzt voll ergießen ? Wie kann ich Sie in einem harmonisches Gleichgewicht verströmen, so dass Geben und Nehmen im Gleichgewicht sind ? Wie kann ich die Liebe in meinen Lebensmittelpunkt stellen, so dass sich alles andere daran orientiert etc.
Die Übung vor allem Anfang Dezember und auch zum Neumond (7.12.) ist es immer wieder in die Stille zu gehen sich auf sein Herz auszurichten und den inneren heiligen Raum weiter auszubauen. Hier kannst du ein Mantra zu Hilfe nehmen, ein Wort oder ein Satz, dass Dein Herz weit macht. Sei hier spielerisch intuitiv oder Lass Dich beraten wenn du noch keine wirksame Praxis gefunden hast.
Sinn und Zweck ist es, sich immer weniger von den Turbulenzen im Außen beirren zu lassen und einen so gefestigten, heiligen, inneren Raum herzustellen, der jederzeit als Ort des Friedens, als eine Oase, aufgesucht werden kann. Lass Dir nicht einreden, dass das nicht möglich sei. Die Zeit ist jetzt, denn es ist jetzt viel einfacher als noch vor Jahren. Wenn du diesen Ort des inneren Friedens nur selten findest, ist das nur ein Zeichen, dass hier noch viel gearbeitet werden darf.
Und verfalle auch hier nicht dem Trugschluss, dass dies noch Zeit hat und noch warten kann. Lass Dich nicht von irgendwelchen Illusionswelten gefangen halten die Dir vorgaukeln, dass alles andere wichtiger wäre.
Hier ein ganz klares Nein. Es drängt wie nie zuvor. Was für den Einen eine so starke Sehnsucht hervorruft, weil schon so lange darauf gewartet wurde, kann für den Anderen so unangenehm sein, weil hier noch so viel aufgeräumt werden muß. Aber gerade deshalb ist es so wichtig, wenn noch nichts oder nur wenig getan wurde, damit anzufangen und den Berg nicht vor sich herzuschieben.
Also hier nochmal eine ganz klare Durchsage nach Innen zu schauen und sich zum Ziel zu machen, Deinen Inneren Raum der Freiheit und des Friedens zurückzuerobern.
Fazit:
Möchtest du dauerhaft erfolgreich sein, erschaffe/baue Dir Deinen Inneren Raum des Friedens und der Freiheit.
Sollen wir noch ein wenig weiter schauen? Ja …
Mit dem Erbauen Deines Inneren heiligen Raumes, übernimmst du Führung, die Eigenverantwortung – Wirst zum Schöpfer Deines Lebens. THE CREATOR OF YOUR LIFE.
Auch hier sollten wir kurz in die Führerrolle eintauchen. Führung bedeutet also erstmal vorrangig, sich selber führen zu lernen. Du führst Dich zu Deinem eigenen inneren Frieden und von da steuerst du Dein Leben, von da erschaffst du Dein Leben und  verwirklichst Deine Ziele und Träume.
Was will uns also dieser Dezember und Weihnachten mit ins neue Jahr geben?
Es ist eine Liebeserklärung an die Erde, eine Anleitung wie der Himmel auf der Erde gelebt werden kann, eine  Anleitung wie sich Dein 'vollständiges' Lichtwesen hier auf der Erde leben und ausdehnen läßt.
Also bitte entschlüssele den Code, nimm Dir die Zeit und erarbeite und erschaffe Dir Deinen Inneren Raum des Friedens und werde hier nicht ungeduldig, den auch Rom ist nicht an einem Tag erbaut worden. Dies ist ein Prozess, der immer mehr Früchte trägt, je mehr du Dir diesen Raum erschliesst.
Stell Dir einen Schlüssel vor, wenn er erstmal ins Schloss passt, dann hast du Zugang zu allen Räumen des Hauses. Oder wenn du  den Code geknackt hast versteht du die zuvor verschlüsselte Sprache. Eine Liebeserklärung an die Erde, ein Schlüssel der das Leben hier auf der Erde so einfach macht. Vom Schwerfälligen zum Leichten. Vom Dunkel ins Licht. In diesem Sinne, viel Freude beim Erbauen, Übersetzen und transkribieren. Namaste
Nirr
~ The Shamanic Fire Path ~
Gerne kannst du hier auch meinen Artikel über 'Warum schreibe ich eine monatliches Energie-Update?'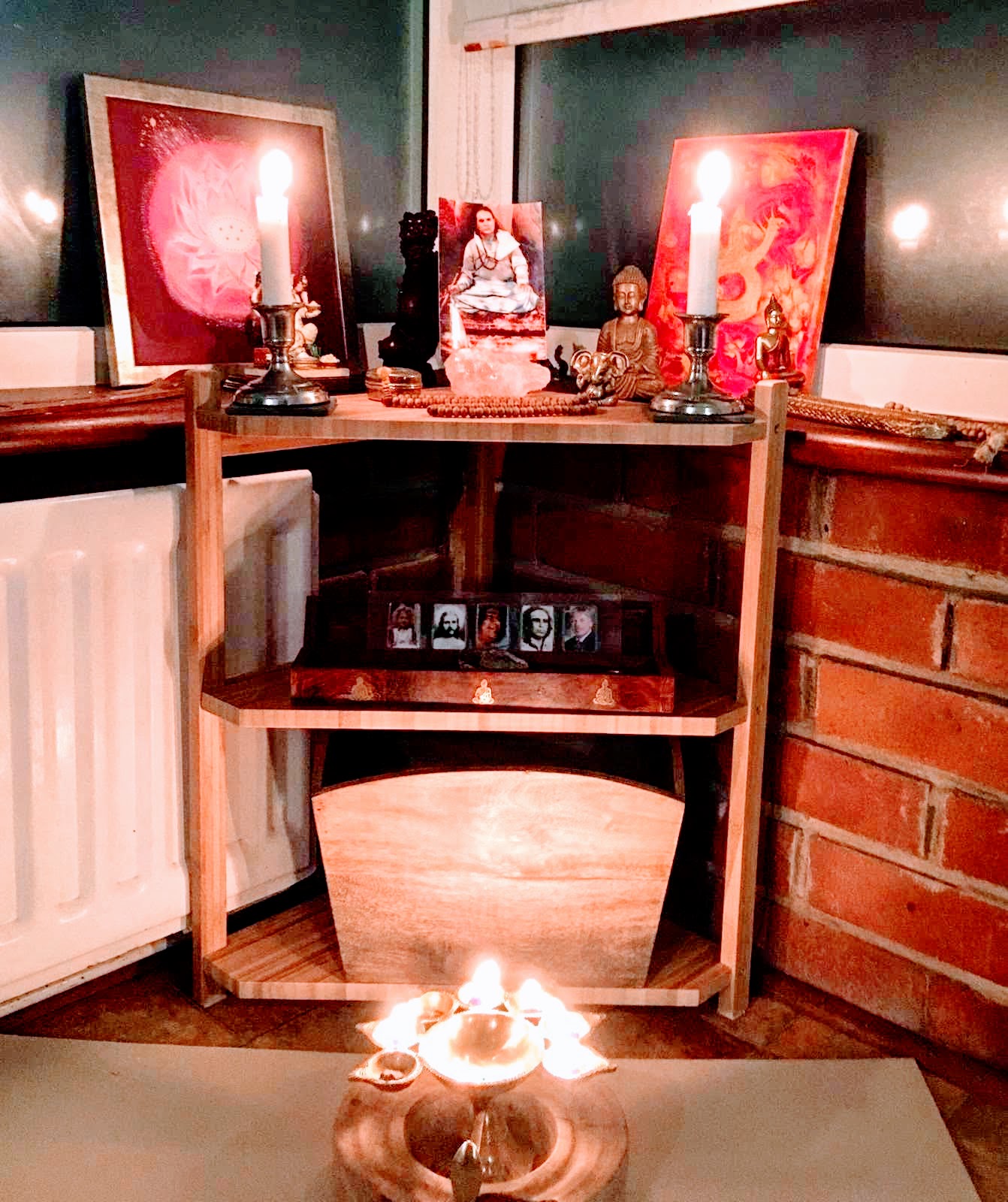 NOVEMBER 2018:
Due to the strong light impulses at the end of October, which made "wishy-washy" energies almost unbearable and the clarity of these strong light impulses shattered almost everything that wasn't connected and in alignment with the higher Self – now, the light impulses at the beginning of November also demand alignment, clarity and steadfastness.
This requires COURAGE and STRENGTH and the Navel Chakra with its ORANGE light is in the foreground here. Feel free to check in the morning after waking up how the gut area under the navel feels. Maybe make it a ritual to then start your day, a little meditation in the morning and  mentally go through all of your chakras and if necessary align them. Exercises to strengthen your balance are also a good idea.
Perhaps you want to combine this spiritual exercise with drinking a small cup of boiled, hot water, which acts on your body and mind, especially during the cold autumn and winter months. It can aid digestion and is stimulating, nourishing, warming and purifying.
So be brave, do the steps and with a little bit of discipline in the morning routine the beginning of November can guide you deeper into your heart. Because the November-New Moon (7.11.) continues, where the end of October started, strong light impulses with the goal to open your heart even more, to bring you even more into contact with your origin 'Unconditional Love'.
And above all, this month, which is preparing the special December energies so close before Christmas, reflects on how the spiritual world works, how a living organism works, how nature works. Arriving deeper in your heart now, this shows the interconnectedness with everything that exists and a much deeper understanding of what you encounter. Not only the understanding on a head-logic-level but a merging of thought, logic, intuition and feeling on a heart-level.
But as always, when something is new, it can also cause confusion until it has sorted itself.
Sometimes a little patience and holding yourself back can be a good guide. However, if there's no understanding on any front and a common flow is impossible, decisions should not be delayed for too long.
Please take care of yourself, so that when everything starts to flow again, you are ready for the bigger visions. Divine visions, which flow in middle / end of November and trigger a strong growth spurt in the implementation. Be ready for a quantum leap.
Exercise in November:
Have a melody (song / mantra) on the lips, that gives you courage and joy, moves you forward and helps you stay in flow.
Nirr
~ The Shamanic Fire Path ~
Please also see my blog 'Why am I writing a monthly energy update?'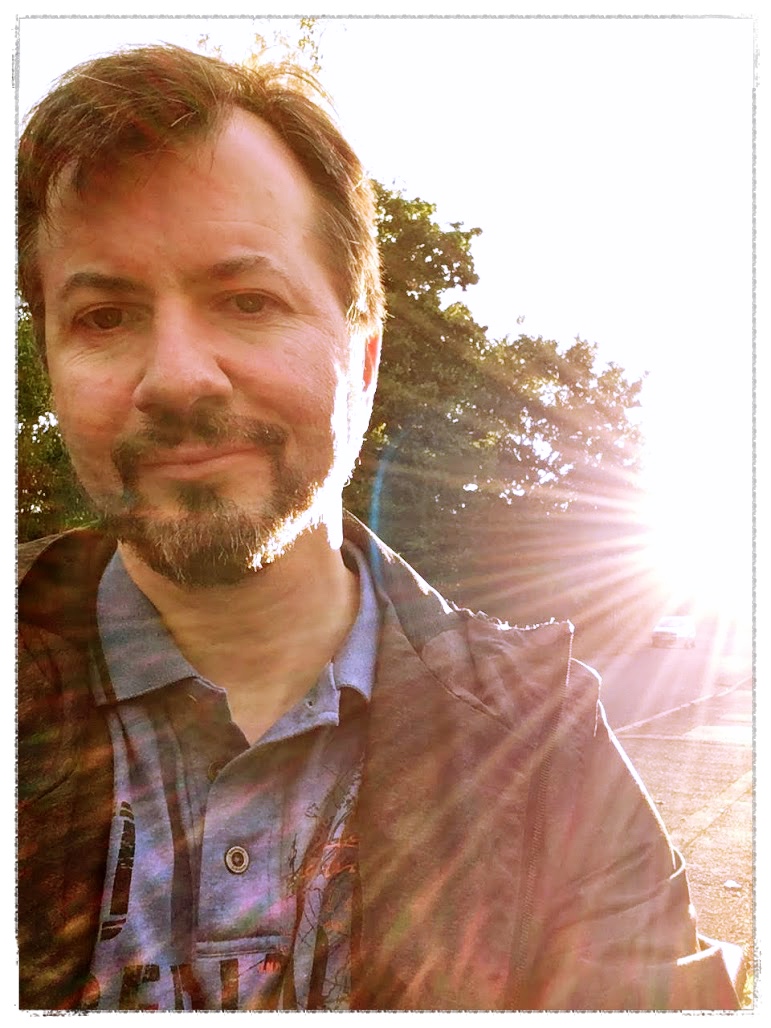 November 2018:
Durch die starken Lichtimpulse Ende Oktober, die "Wischi Waschi" Energien fast unerträglich machten und mit Ihrer Klarheit alles was nicht in der Anbindung und Ausrichtung war erschüttert haben, fordern auch die Lichtimpulse Anfang November Ausrichtung, Klarheit und einen Standpunkt.
Dies fordert MUT und STÄRKE und das Nabelchakra mit seinem orangenen Licht steht hier im Vordergrund. Gerne prüfe in den Morgenstunden nach dem Aufwachen wie sich die Darmgegend unter dem Nabel anfühlt. Mache es vielleicht zu einem Ritual, zu einer kleinen Meditation am Morgen, geistig durch alle Deine Chakren zu gehen, wenn nötig zu justieren um dann Deinen Tag zu beginnen. Übungen die Dein Gleichgewicht stärken sind begrüßenswert.
Vielleicht verbindest du diese geistige Übung mit dem Trinken einer kleinen Tasse gekochtem, heißem Wasser, die vor allem in den kalten Herbst-, und Wintermonaten, anregend auf die Verdauung, nährend, wärmend und reinigend auf unseren Körper und unser Gemüt wirkt.
Also sei mutig, geh die Schritte und der Novemberbeginn kann Dich mit ein wenig Disziplin in der Morgenroutine tiefer in Dein Herz führen. Denn der November-Neumond (7.11.), setzt da an, wo es Ende Oktober angefangen hat, starke Lichtimpulse mit dem Ziel dein Herz noch mehr zu öffnen, Dich mit Deinem Ursprung, Bedingungsloser Liebe, noch mehr in Kontakt zu bringen.
Und gerade dieser Monat, der die speziellen Dezemberenergien so kurz vor Weihnachten vorbereitet, spiegelt uns wie die geistige Welt funktioniert, wie ein lebendiger Organismus funktioniert, wie eine intakte Natur funktioniert. Tiefer im Herzen angekommen zeigt sich jetzt dieses Verbundensein für alles was existiert und ein viel tieferes Verständnis für das was einem begegnet. Nicht nur das Verstehen auf einer Kopf/Logikebene sondern ein Verschmelzen von Denken/Logik – Intuition/Fühlen auf der Herzeben.
Doch wie so immer, wenn etwas Neu ist, kann es auch erst mal für Verwirrung sorgen bis ES sich sortiert hat.
Hier kann manchmal ein wenig Geduld und das sich Selber Zurücknehmen ein guter Ratgeber sein. Es sollte jedoch aber auch nicht zu lange mit Entscheidungen gezögert werden, wenn sich an den Fronten, an denen sich keine 'Ein'-Sichten zeigen, ein gemeinsamer Fluß unmöglich macht.
Bitte geh behutsam mit Dir um, so dass wenn alles wieder ins Fließen kommt, Du aufnahmebereit für die größeren Visionen, das größere Bild, bist. Göttliche Visionen die durchaus Mitte/Ende November einfliessen und beim Umsetzen einen starken Wachstumsschub auslösen. Sei bereit für einen Quantensprung )
Übung im November:
Habe eine Melodie (Lied/Mantra) auf den Lippen, die Dir Mut gibt und Freude bereitet, dich vorwärts bewegt und Dir hilft im Fluss zu bleiben.
Nirr
~ The Shamanic Fire Path ~
Gerne kannst du hier auch meinen Artikel über 'Warum schreibe ich eine monatliches Energie-Update?' lesen.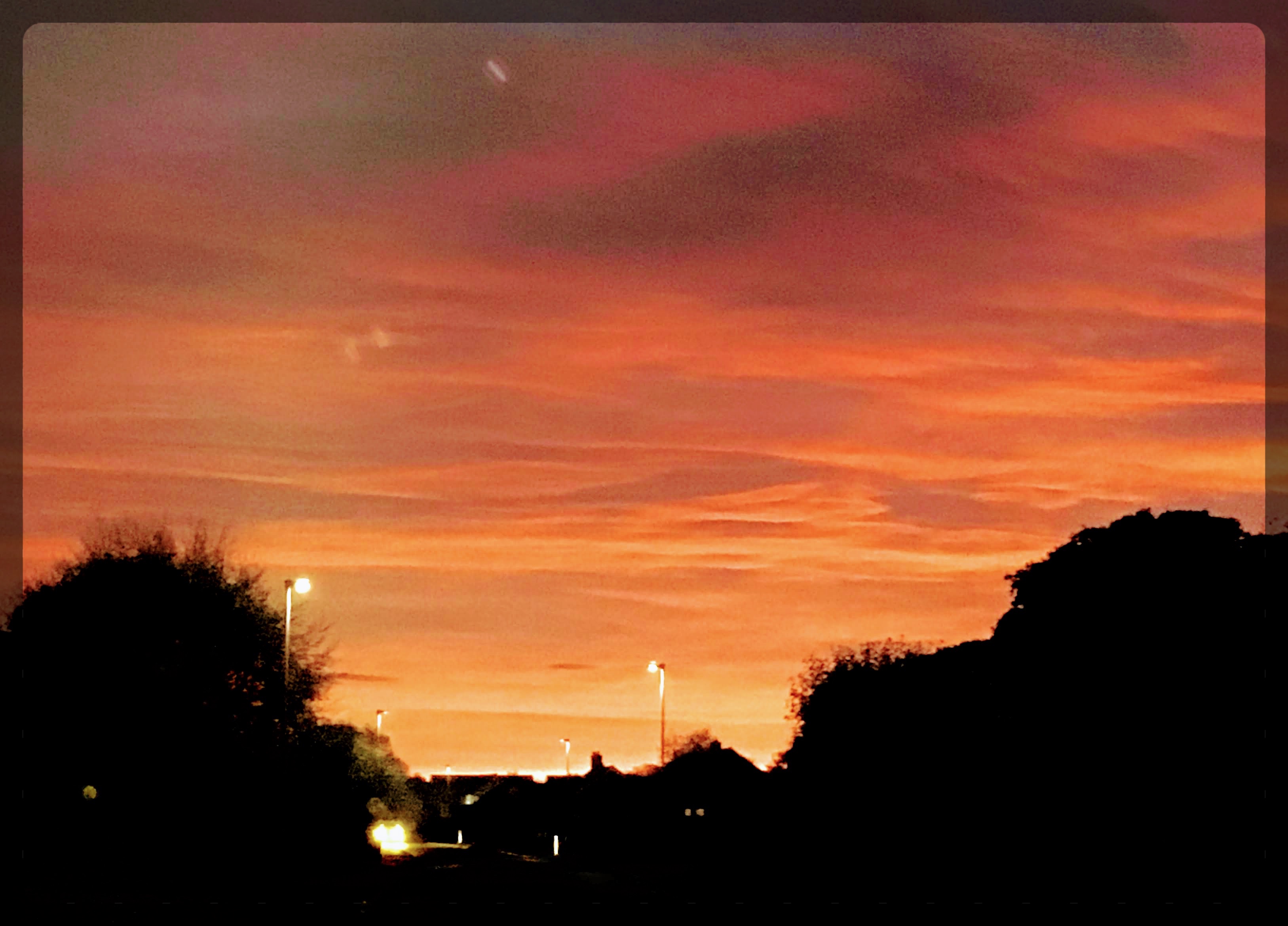 OCTOBER 2018:
After having been able to adapt to a new level of communication in the previous month, September has ended with a very special event, the day and night equals announcing the official beginning of Fall/Autumn  on the 23rd September. Shortly thereafter, on the 25th of September, the full moon also played its part in ensuring that the newly acquired energy levels in beginning of October are allowed to expand properly. This also reflects the harvest season and can last from mid-September to the beginning of October. In this time so much wants to be harvested. The new wants to find expression and wants to be expanded into the first week of October until a new equilibrium arises.
Thus, the last days in September, as well as the first days in October mark the newly developed skills which can now be integrated and applied. What may feel a little bumpy in the beginning, will soon resonate with new levels of consciousness and newly acquired communication skills. Through resonance with the outer world, the qualities become even more visible, so that you can experience a new balance and a new stage of development.
For example, this can be so noticeable on the outside that things that used to be very stressful suddenly go by their own and are much easier to implement. This in turn greatly enhances the quality of life and well-being. However, integrating something that has never been there before is not always easy and can sometimes feel uncomfortable. If this is the case, then please don't give way to despair and try to enjoy the process working on the themes in a playful or light-hearted manner.
And since we have consciously decided, with this incarnation, to accompany the transition into the Aquarian Age, the New Moon energies (9/10) bring in this September once again the subject of Alignment – Communication with the spiritual world. The connection to your Higher Self – the Hearing of the Inner Divine Voice – would like to be perceived more naturally and all fears and doubts about its existence want to come to an end for all time.
And therefore, by settling into the October new moon energy, all physical symptoms in the head area can experience healing, or at least a lot of relief (migraine and all kinds of headaches, tooth and jaw problems, ear symptoms to neck and shoulder ailments).
Use the chance to listen to it consciously to clear the blockage(s) that hinder the connection to the spiritual world and the ability to heal this. So please align  your 'antenna' and stay tuned to get even more added value from the newly gained knowledge, so that a new strong flow is created that can build on more opportunities in all areas of life. For example the possibilities of a new attitude to life – a new sense of well-being – a fresh, new start? Yes, it is quite possible that these newly gained insights and a deep healing of other areas will feel like a fresh start.
Exercise in October:
Above all, before, during and after the new moon hold your hands in prayer position in front of your heart, align, stay centred and listen to the stream from crown, – to the heart chakra. Take notes and make them action ..
Nirr
~ The Shamanic Fire Path ~
Please also see my blog 'Why am I writing a monthly energy update?'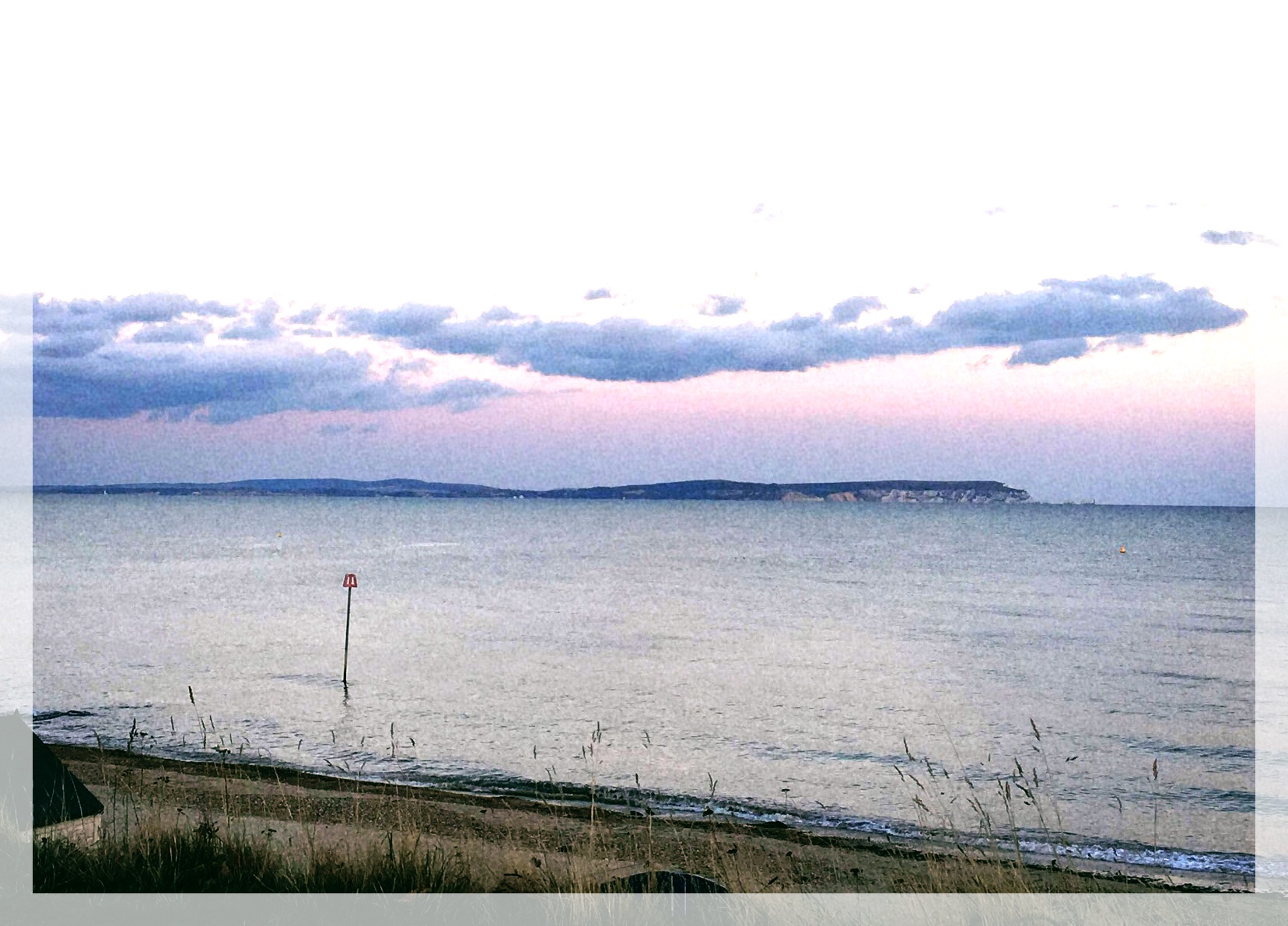 OKTOBER 2018:
Nachdem es im vorherigen Monat möglich war, sich auf ein neues Kommunikationslevel einzuschwingen, hat sich der September mit einem ganz besonderem Ereignis verabschiedet, nämlich der Tag und Nachtgleiche die am 23. September den offiziellen Herbstanfang ankündigt. Kurz darauf am 25. September hat auch der Vollmond seinen Teil dazu beigetragen, dass die neu gewonnenen Energieebenen Anfang Oktober so richtig in Ausdehnung gehen dürfen. Das spiegelt auch die Erntezeit wieder, die seit Mitte September bis in den Beginn des Oktobers reichen kann. Es möchte geerntet werden. Das Neue möchte Ausdruck finden und sich in der ersten Oktoberwoche ausdehnen bis sich wieder ein neues Gleichgewicht einstellt.
So sind also die letzen Tage im September, wie auch die ersten im Oktober geprägt, das Neu erarbeitete zu integrieren und anzuwenden. Was sich vielleicht am Anfang noch ungewohnt anfühlt, wird schon bald durch das Ausdehnen der neuen Ebenen auf Resonanz treffen. Über Resonanz werden dann die Qualitäten noch mehr sichtbar, so dass sich ein neues Gleichgewicht einstellt und eine neue Entwicklungsstufe erfahrbar wird.
Dies kann sich im Aussen zum Beispiel so bemerkbar machen, dass Dinge die zuvor sehr anstrengend waren plötzlich sehr leicht von der Hand gehen und einfacher umsetzbar sind. Dies wiederum steigert die Lebensqualität und das Wohlfühlen. Das Integrieren von noch nicht Dagewesenem ist trotzdem nicht immer leicht und kann sich auch manchmal unangenehm anfühlen. Wenn dies der Fall sein sollte, ist hier die Aufgabe spielerisch und mit Freude an den Themen weiterzuarbeiten.
Da wir mit dieser Inkarnation entschieden haben, den Übergang in eine neue Zeit ganz bewusst mitzubegleiten, kommt jetzt mit dem Neumond wieder mal das Thema Ausrichtung – Kommunikation mit der geistigen Welt auf den Plan. Die Anbindung an das höhere Selbst – das Hören der inneren göttlichen Stimme – möchte noch selbstverständlicher wahrgenommen werden und alle Ängste und Zweifel an diese Existenz möchten ein für alle mal ein Ende finden.
Und deshalb können, über das Einschwingen in die Oktober Neumondenergie, alle körperlichen Symptome im Kopfbereich Heilung, oder zumindest eine starke Linderung, erfahren (Migräne und alle Arten von Kopfschmerz, Zahn-, und Kieferprobleme, Ohrsymptome bis hin zu Nacken-, und Schulterbeschwerden).
Nutzt die Chance hier bewusst hinzuhören um die Blockade(n) die die Anbindung an die geistige Welt behindert aus dem Weg zu räumen und die Möglichkeit auf Heilung wahrzunehmen. Also bitte die Antenne ausrichten und auf Empfang bleiben um dann über die neu gewonnene (Er)Kenntnisse ein so viel an Mehrwert zu bekommen, so dass ein neuer starker Fluss entsteht der an weitere Möglichkeiten in allen Bereichen des Lebens anknüpfen kann. Neue Möglichkeiten: Neues Lebensgefühl – neues Wohlfühlen – Neubeginn? Ja durchaus möglich, dass sich über diese neu gewonnenen Erkenntnisse und über eine mögliche tiefe Heilung verschiedener Bereiche wie ein Neuanfang wirken.
Übung im Oktober:
Vor allem vor, während und nach dem Neumond die Hände in Gebetshaltung for dem Herzen halten, sich ausrichten, zentriert bleiben und dem Strom vom Lotus,- ins Herzchakra lauschen. Notizen machen und die Infos umsetzen.
Nirr
~ The Shamanic Fire Path ~
Gerne kannst du hier auch meinen Artikel über 'Warum schreibe ich eine monatliches Energie-Update?'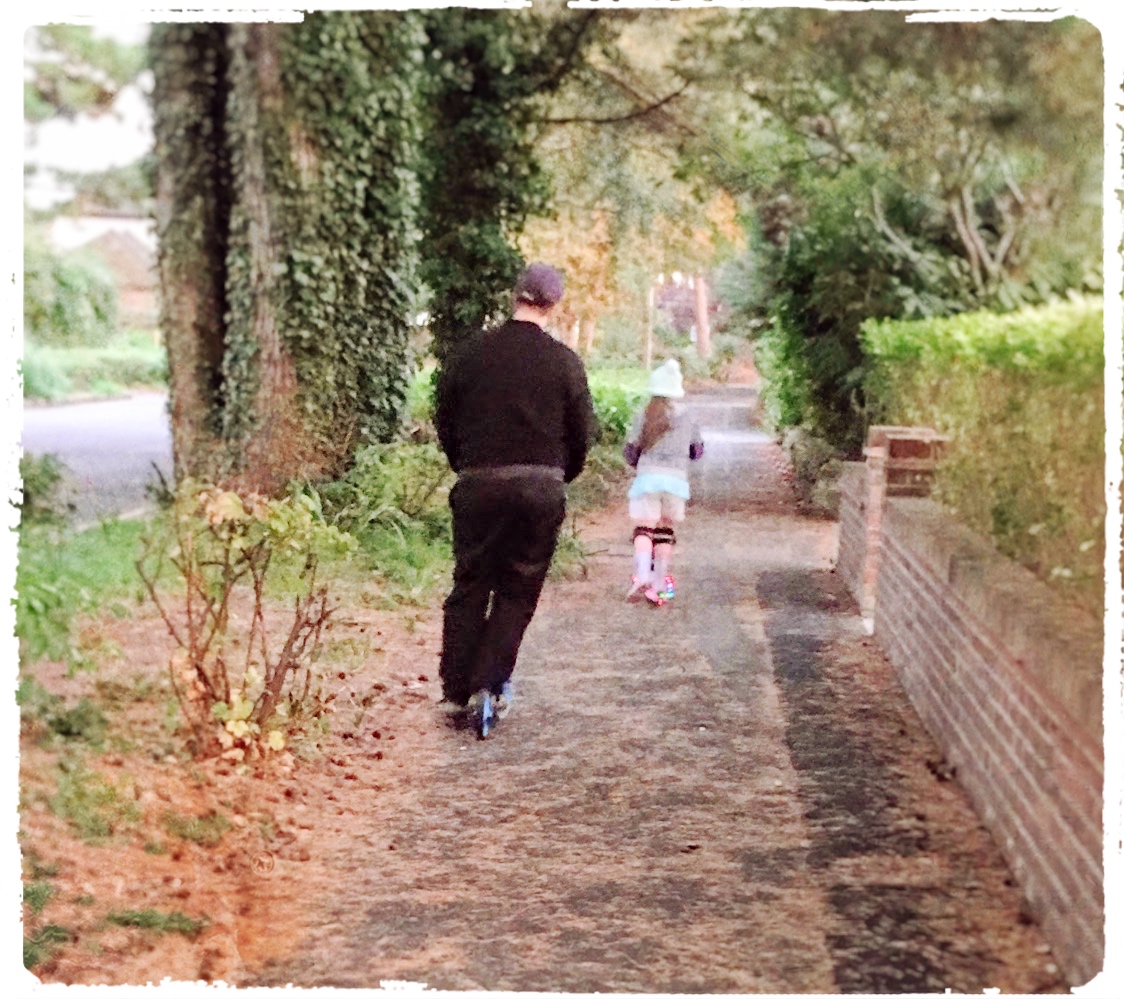 SEPTEMBER 2018:
After saying goodbye to the full moon energy in August it once more shows that the Shakti is on the rise and that September announces itself very pleasantly. Shaken by the energies in August, the September month starts with a cleanup. Churned up impulses, visions and sometimes emotional outbursts, which made August tiring but also quite interesting, seem to clarify at the beginning of September and old wounds experience healing.
Therefore, the task at the beginning of September should be to connect with the gentle, pink celestial energies, which are increasingly flowing to earth at this point and to let them flow into your wounds as a healing balm. The supporting healing stone for this time is no other than the rose Quartz.
What initially feels a bit strange to the Shiva men is a true elixir of life for the devoted Shakti women, for she has longed for this harmonising – all-pervading – softening energy for a long time.
Nonetheless, this pink light from the heavens goes so deep that it can bring profound healing to anyone. So take the chance and let it flow deep into your wounds to increase your receptiveness for further impulses from the starlight worlds and soon even the dominant Shiva will lose his disregard and delight in the grace and inspiration of the Shakti – an interplay which has existed since ancient times, that inspires and strives for balance and harmonisation. But do not be fooled here, these changes can not only be challenging for men, but both sexes want to get more into flow, into balance and thus be influenced by the changes.
This interplay is harnessed by the new moon energy (9/9) and brings new impetus to the game of Creator and Creation. A dark blue light, which carries divine humour and helps to bring an easier flow to the 'old news' between man and woman and brings a more joyful light into hot blooded situations.
It helps to master the discrepancies of female and male energies in a playful way and therefore has the quality to stay centred in difficult situations. Yes, the optimist comes to the foreground, who sees the positive in every situation and does not lose focus on their projects. Very important at this time is to engage in this new moon wave and resonate with this joyful energy to recognise the play behind the opposites, to see behind the scenes of polarity.
So now, finally, after so much healing was allowed to happen, the creative energy can unfold and bear fruit. CREATIVITY, CREATIVITY, CREATIVITY …
It can and will be created. Yes, it even wants to be recreated and this magic of re-creation releases so much new energy, especially in the realms of the nature beings, so that above all, the unicorns emanate the magical energy of the new beginning and herald a new era. But this is a colourful interplay of any kind of nature beings which create, by working together, a field, a network that brings new momentum.
Feel welcome to tune into this new energy field! When these subtle vibrations have really been integrated, new levels of communication open up, which create a whole new awareness of your environment and thus of yourselves. This genius opportunity of opening up new knowledge about your Self should be enough reason to immerse with these energies.
So please listen carefully, take your time and go consciously into nature before the change of seasons. Celebrate the oneness there and lovingly implement the newly gained knowledge in the community.
Very important in this month and of course in general: Be good to yourself! And in this energy, in this well-being, you are your best self and the best example for others.
In that sense, Namaste.
Exercise in September:
Be good to yourself!
Nirr
~ The Shamanic Fire Path ~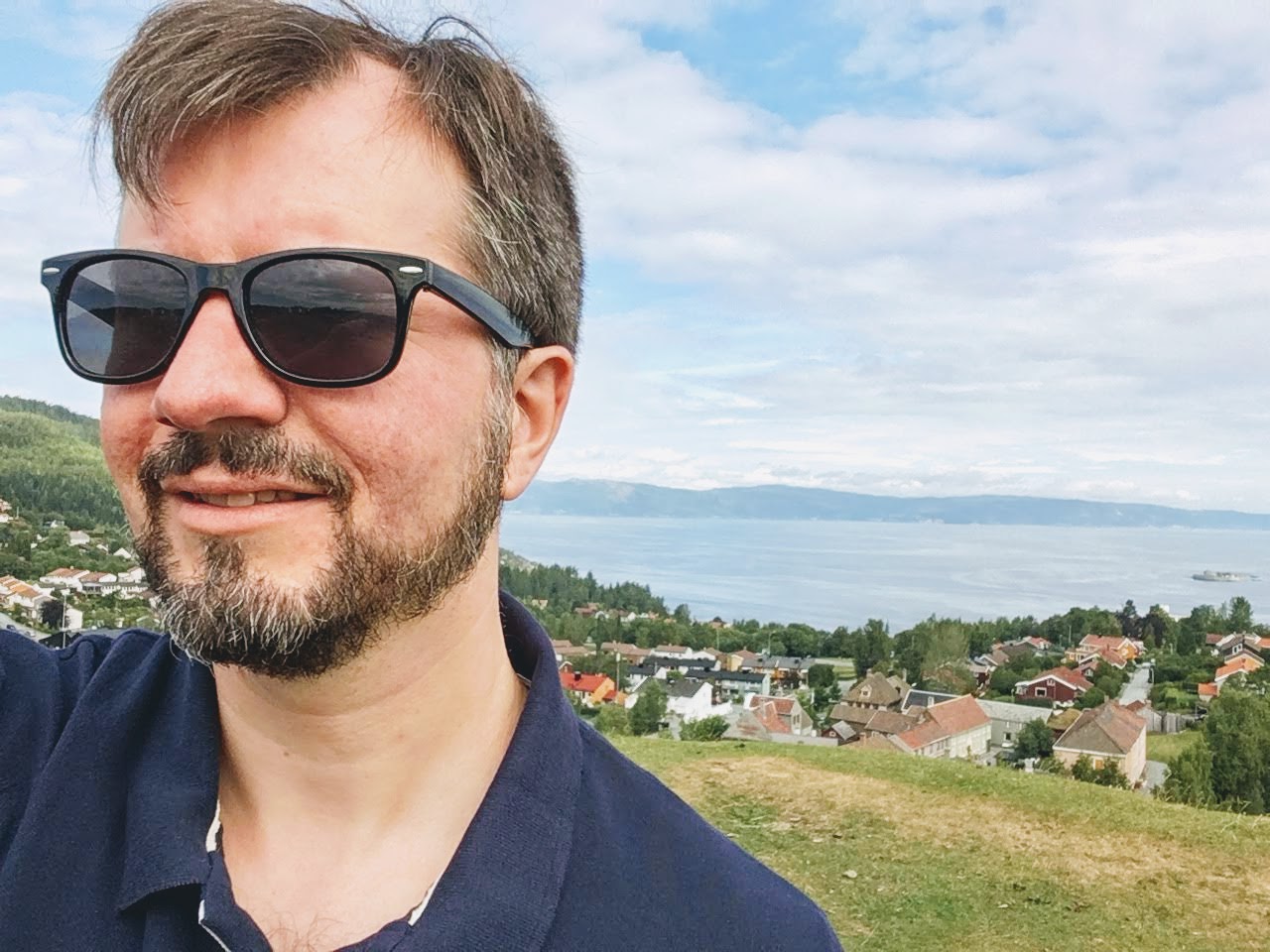 SEPTEMBER 2018:
Nachdem sich mit der Vollmondenergie der August verabschiedet und nochmal so richtig zeigt das die Shakti auf dem Vormarsch ist, kündigt sich der September sehr angenehm an. Durchgerüttelt von den Energien im August startet der September mit Aufräumarbeiten. Aufgewühlte neue Impulse, Visionen und so manche emotionalen Ausbrüche, die den August auch so interessant gemacht haben scheinen sich nun Anfang September zu klären und alte Wunden erfahren Heilung.
Deshalb sollte die Aufgabe anfangs September die sein, sich mit den heilenden, sanft, rosafarbenen Himmelsenergien, die zu dieser Zeit verstärkt auf die Erde strömen, zu verbinden und als heilendes Balsam in seine Wunden einfliessen zu lassen. Der unterstützende Heilstein is hierfür kein andere als der Rosenquartz.
Was sich für den Shivaherren anfänglich ein wenig seltsam anfühlt, zeigt sich als wahrhaftiges Lebenselixier für die hingebungsvolle Shaktifrau. Sie hat sich nämlich schon lange nach dieser harmonisierenden – alles durchdringenden – weich machenden Energie gesehnt.
Aber nichtsdestotrotz, dieses rosafarbene Himmelslicht geht so tief, so dass es für Jeden tiefgreifende Heilung bringen kann. Lasst es tief in Eure Wunden einfliessen um Euch genügend durchlässig für weitere Impulse aus den Sternenlicht-Welten zu machen und schon bald wird auch die männlich, dominante Shiva seine Ignoranz verlieren und sich der Gnade und Inspiration der Shakti hingeben können. Ein Wechselspiel das seit Urzeiten besteht, sich inspiriert und nach Ausgleich und Harmonisierung strebt. Doch lasst Euch hier nicht in die Irre führen. Diese Veränderungen können nicht nur für die Männer herausfordernd sein, sondern beide Geschlechter möchten mehr in Fluss kommen, mehr Harmonie leben und somit von den Veränderungen beeinflusst.
Dieses Wechselspiel macht sich die Neumondenergie (9.9.) zunutze und bringt neue Impulse in das Spiel von Schöpfer und Schöpfung. Ein dunkelblaues Licht, dass den göttlichen Humor in sich trägt und hilft, die schon unendlich alten Kamellen zwischen Mann und Frau auf die Schippe, also nicht zu ernst zu nehmen.
Es unterstützt die Diskrepanzen der weiblichen und männlichen Energien auf eine spielerische Art und Weise zu meistern und hat deshalb die Qualität, in schwierigen Situationen zentriert zu bleiben und eine gewisse Leichtigkeit an den Tag zu legen. Ja, der Optimist kommt zum Vorschein, der in jeder Situation eher das positive sieht und den Fokus auf seine Vorhaben nicht verliert. Ganz wichtig in dieser Zeit ist es sich auf die Neumondwelle einzulassen und mit dieser Freude-Energie mitzuschwingen, um das Spiel hinter den Gegensätzen, der Polarität, zu erkennen.
So und jetzt endlich, nachdem so viel Heilung geschehen durfte, kann die schöpferische Energie sich entfalten und seine Früchte tragen. Kreativität, Kreativität, Kreativität…..
Es darf und kann neu geschöpft werden. Ja es möchte sogar neu geschöpft werden und diese Magie der Neuschöpfung legt so viel neue Energie, vor allem auch in den Reichen der Naturwesen frei, so dass vor allem die Einhörner, die magische Energie des Neuanfangs verströmen und eine neue Ära ankündigen. Ein buntes Zusammenspiel von jeglicher Art von Naturwesen die über Ihren Zusammenschluss ein feinstoffliches Netz erzeugen das neuen Schwung bringt.
Es darf sich gerne in dieses neue Energiefeld eingeschwungen werden. Wenn diese feinstofflichen Schwingungen wirklich integriert wurden, erschliessen sich neue Kommunikationsebenen, die ein ganz neues Bewusstsein mit seinem Umfeld, seiner Umwelt und dadurch auch mit sich selber erschaffen. Dabei sollte die Möglichkeit über das Erschliessen von neuem Wissen über sein Selbst Grund genug sein, sich den neuen Energien hinzugeben.
Hier also bitte bewusst lauschen, sich nochmal ganz bewusst vor dem Jahreszeitenwechsel in die Natur begeben, das Eins-Sein zelebrieren und die neu gewonnen Kenntnissen in der Gemeinschaft liebevoll umsetzen.
Ganz wichtig in diesem Monat und natürlich auch generell: Sei gut zu Dir selbst ! Und in dieser Energie, in diesem Wohlfühlen, bist du Dein bestes Selbst und das beste Beispiel für die Anderen.
In diesem Sinne, Namaste
Übung im September:
Sei gut zur Dir selbst !
Nirr
~ The Shamanic Fire Path ~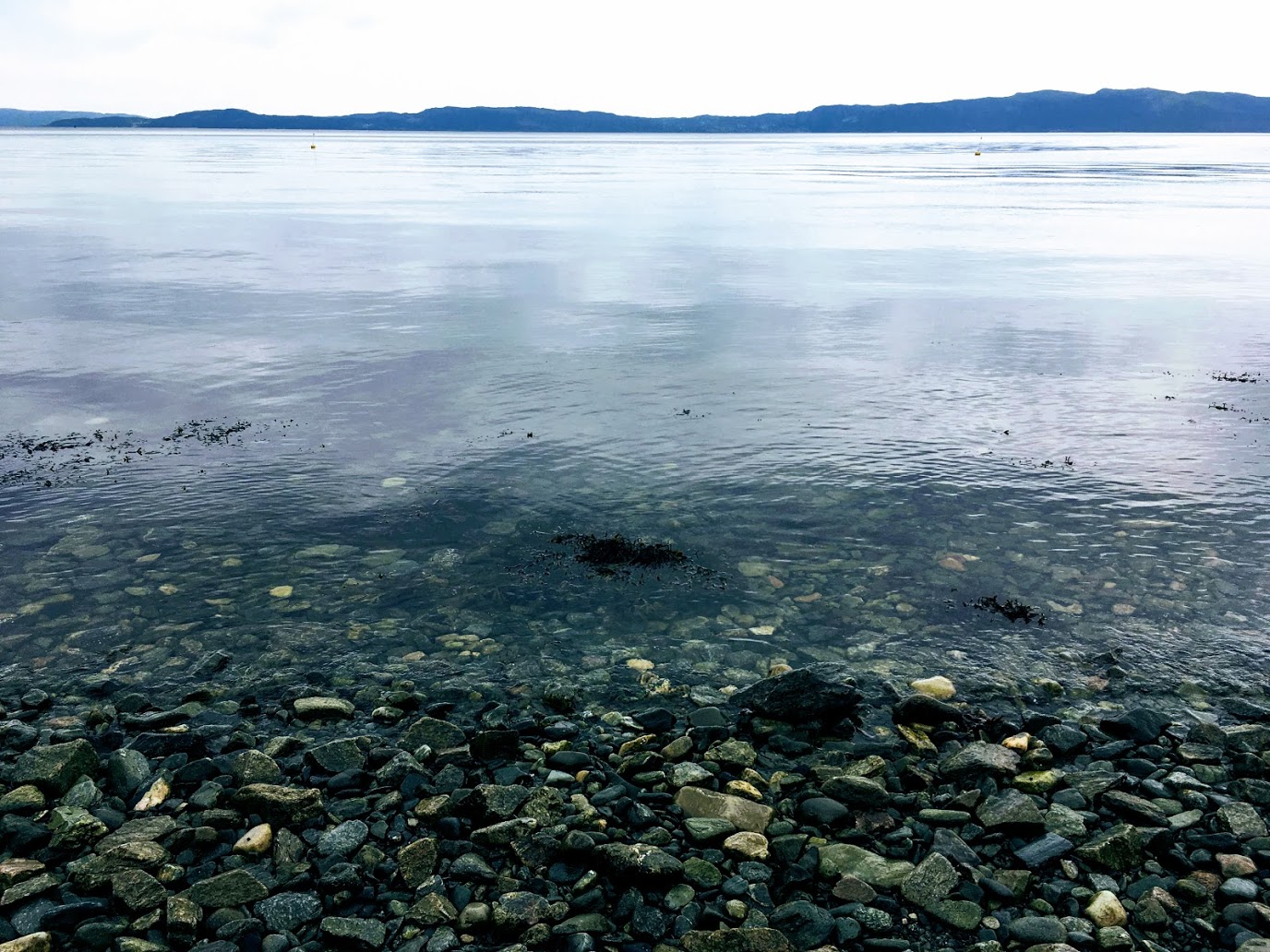 AUGUST 2018:
With its full moon, the last week of July expresses the theme 'communication with the spiritual world' and 'mysticism'. Through the conscious or unconscious (for example while we are sleeping) communication with the spiritual world, new channels of consciousness have been revealed, which strive for expansion in the first week of August. Above all, creative souls have a lot of fun collecting new ideas and being inspired at the end of July. Interpersonal relationships and partnerships also receive a creative incentive that seeks expression and implementation at the end of July … and that is why the first week of August will be marked by EXPANSION:
The spark in relationships should find expression and expansion and this can mean becoming aware of energy streams in the relationship; It can be important to stop for a moment and to check why some things have developed and how they have developed. Then the conclusions should be translated into positive actions. It is possible that the effort of aligning the energy can get out of hand and end in fiery discussions; but please do not just leave it here while talking! This stirred-up energy needs to be translated into movement and action.
The creative souls among us who have enriched themselves with new ideas should seize the opportunity and go energetically wide, reach out and see where new projects resonate and then go into planning and action. The light blue light of the throat chakra is here in the foreground and should find expansion.
The new recognition processes will be just about to settle when the new moon (11.August) is knocking on the door and just wants to let us know that the topic for this energy wave is 'Taking its Place'. Conclusion: For those who have not yet taken their place, it will be difficult. Anything that begins so softly can develop such a powerful dynamic and can upset all those who have not arrived properly on Earth yet.
So a very interesting start to August with a lot of learning potential. Please use this new moon energy as a mirror and look where you have not yet anchored your roots and where you can live and share your potential even more. Be it in partnership, family, friends or at work – where can I live and share more of my divine gifts?
For those who have firmly embedded in life, rooted and taken their place, more and more individual leadership qualities in individual areas will emerge. Likewise, after the first intense new moon wave, it becomes very clear who has worked a lot in his past and thus stands firm like a rock and puts his leadership qualities into service in love. Without this steadfastness, which arises through spiritual practice and taking its place in life, the clear leadership impulses are missing and thus the released energy can not purposefully follow and be directed.
Whichever way, the energy follows the leading impulses and thus has access to a network of enlightened beings and thereby access to the levels of all-connectedness, of being-all-one. Through this access and the connectedness to all that is, everyday life feels really easy, and in this clear state of mind it is possible to receive divine visions. If this should be the case, it would be advisable to take a pen and just write down what comes through. Often, these divine visions are so clear that they can be startling and hard to forget. Nonetheless, writing down at the time of receipt may engrave the vision even more into your consciousness, so that at the appropriate time doors will naturally open almost by itself.
Exercise in August:
At the time of the new moon, connect consciously with the earth. Find the closeness and the contact with the earth, put both feet on the ground and consciously make contact with the earth over the base chakra, the legs and the feet. Gently transfer the red from your pelvic space down to the earth, enrich it with the earth's energy and let it deliberately nourish you by allowing the energy to flow back again. Strengthen through that, your steadfastness to be able to follow the leadership impulses.
Namaste

Nirr
~ The Shamanic Fire Path ~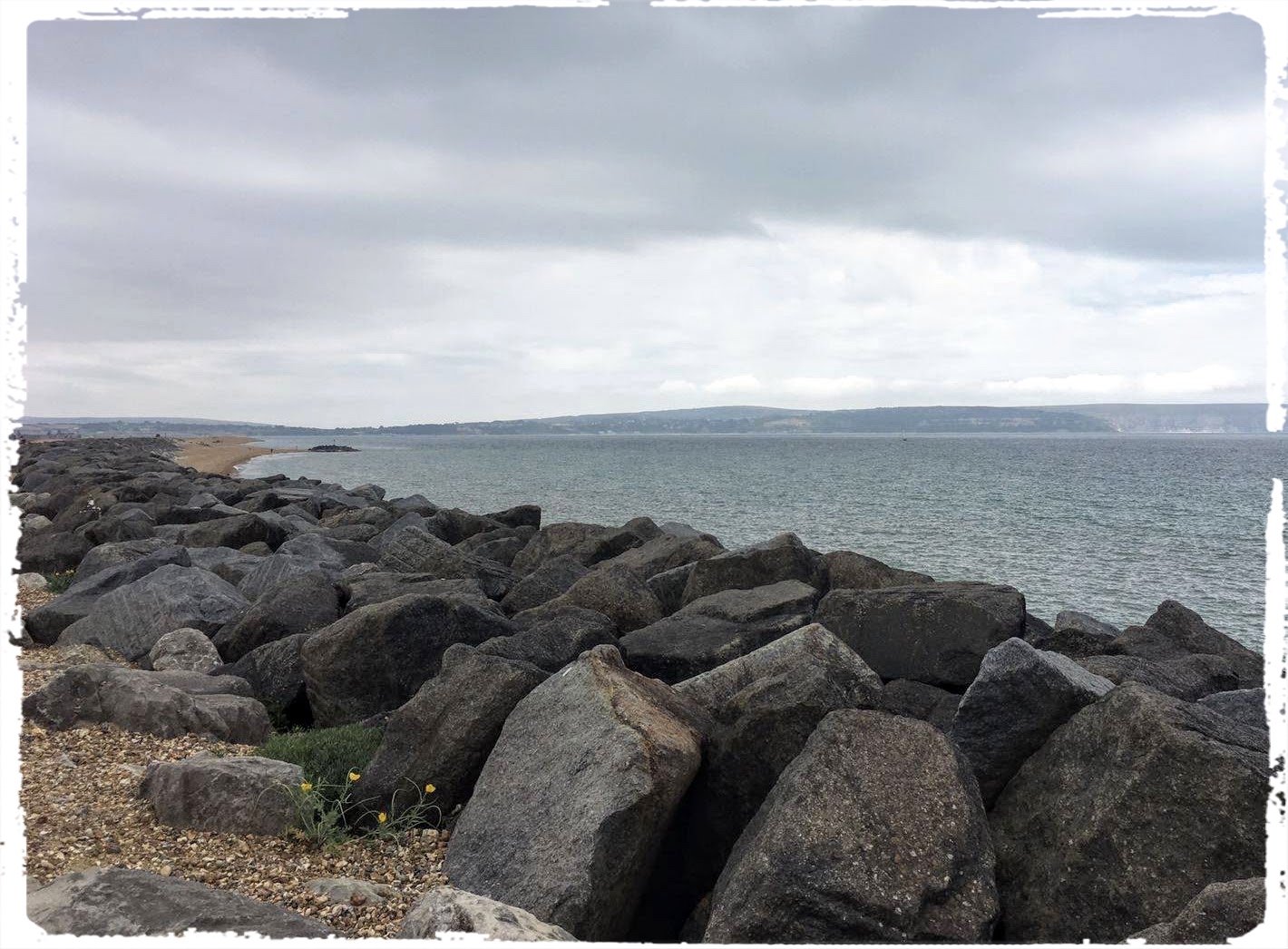 August 2018:
Die letzte Juliwoche bringt mit Ihrem Vollmond das Thema 'Kommunikation mit der geistigen Welt' und 'Mystizismus' zum Ausdruck. Über das bewusste oder auch unbewusste (z.B während wir Schlafen) Kommunizieren mit der geistigen Welt, werden neue Bewusstseinskanäle freigelegt, die in der ersten Augustwoche nach Ausdehnung streben. Kreative Seelen haben es Ende Juli um einiges leichter neue Ideen zu sammeln und inspiriert zu werden. Auch zwischenmenschliche Beziehungen und Partnerschaften bekommen Ende Juli einen kreativen Anreiz, der nach Ausdruck und Umsetzung sucht….und deshalb wir die erste Augustwoche im Zeichen der AUSDEHNUNG stehen:
Das Knistern in Beziehungen sollte Ausdruck und Ausdehnung finden und dies kann bedeuten, sich um Energieflüsse klar zu werden; gan wichtig kann es sein kurz Innezuhalten und zu prüfen weshalb manche Dinge sich entwickelt haben, wie Sie sich entwickelt haben. Dann sollten die gezogenen Schlussfolgerungen in positives Handeln umgesetzt werden. Evtl. kann dieses Einschwingen in heisse Diskussionen ausarten; doch bitte belasst es hier nicht nur beim Reden! Hier sollten diese aufgewirbelte Energie auch in eine Art Bewegung umgesetzt werden.
Die kreativen Seelen unter uns, die sich mit neuen Ideen bereichert haben, sollten die Chance ergreifen und sich energetisch weit machen, die Fühler ausstrecken, sehen wo neue Projekte auf Resonanz treffen und dann in Planung und Aktion gehen. Das hellblaue Licht des Hals-Chakras steht hier im Vordergrund und sollte ausgedehnt werden.
Gerade erst neue Erkenntnisse in Bewegung umgesetzt steht schon wieder der Neumond (11.August) vor der Haustür und möchte 'eigentlich' nur anklopfen und bescheid geben, dass das Thema für diese Neumond-Energiewelle, 'seinen Platz einnehmen' ist. Schlussfolgerung: Für alle die noch nicht Ihren Platz eingenommen haben, werden es mit dieser Energiewelle schwer haben. Alles was so sanft beginnt kann eine so starke Dynamik entwickeln und alle diejenigen, die noch nicht richtig auf der Erde angekommen sind, aus der Fassung bringen.
Ein also sehr interessanter Start in den August mit sehr viel Lernpotenzial. Bitte benutzt diese Neumondenergie als Spiegel und schaut wo Ihr Eure Wurzeln noch nicht verankert habt und wo Ihr noch mehr Euer Potenzial leben und teilen dürft. Sei es in der Partnerschaft, in der Familie, im Freundeskreis oder auf der Arbeit – wo darf ich noch mehr meine göttlichen Geschenke leben und mit meinem Umfeld teilen?
Für die, die also fest im Leben eingebettet, verwurzelt und Ihren Platz eingenommen haben, werden sich jetzt mehr und mehr die einzelnen Führungsqualitäten in den einzelnen Bereichen herauskristallisieren. Ebenso zeigt sich nach den ersten Neumond Erschütterungswellen ganz klar, wer schon viel in seiner Vergangenheit an sich gearbeitet hat und dadurch wie ein Fels in der Brandung steht und seine Führungsqualitäten in Liebe in den Dienst stellt. Ohne diese Standhaftigkeit, die durch spirituelle Praxis und seinen Platz einnehmen entsteht, bleibt der klare Führungsimpuls aus und dadurch kann die frei gewordene Energie nicht zielgerichtet folgen und gelenkt werden.
Anyways, die Energie folgt den Führungsimpulsen und hat dadurch Zugang zu einem Lichtnetzwerk erleuchteter Wesen und dadurch Zugang zu den Ebenen der Allverbundenheit, des All-Einsein. Über diesen Zugang und diese Verbundenheit mit allem was ist, fühlt sich der Alltag wirklich leicht an und in diesem lichten Bewusstseinszustand ist es möglich göttliche Visionen zu empfangen. Sollte dies der Fall sein wäre es doch ratsam, gleich den Stift in die Hand zu nehmen und aufzuschreiben. Häufig sind diese göttlichen Visionen so klar, so dass Sie auch erschütternd wirken können und kaum vergessen werden. Nichtsdestotrotz mag ein Aufschreiben beim Zeitpunkt des Empfangs die Vision noch mehr ins Bewusstsein eingravieren, so dass sich zur gegebenen Zeit die Türen wie von selbst öffnen.
Übung im August:
Verbinde Dich zur Zeiten des Neumonds bewusst mit der Erde. Suche die Nähe und den Kontakt zur Erde, setze beide Füße auf den Boden und stelle über das Basischakra, die Beine und die Füße immer wieder bewusst den Kontakt zur Erde her.  Schicke spielerisch das Rot aus Deinem Beckenraum hinunter zur Erde, reichere es mit der Erdenergie an und lass Dich damit bewusst nähren indem du die Energie wieder nach oben fliessen lässt. Stärke dadurch Deine Standhaftigkeit um den Führungsimpulsen folgen zu können.
Namaste
Nirr
~ The Shamanic Fire Path ~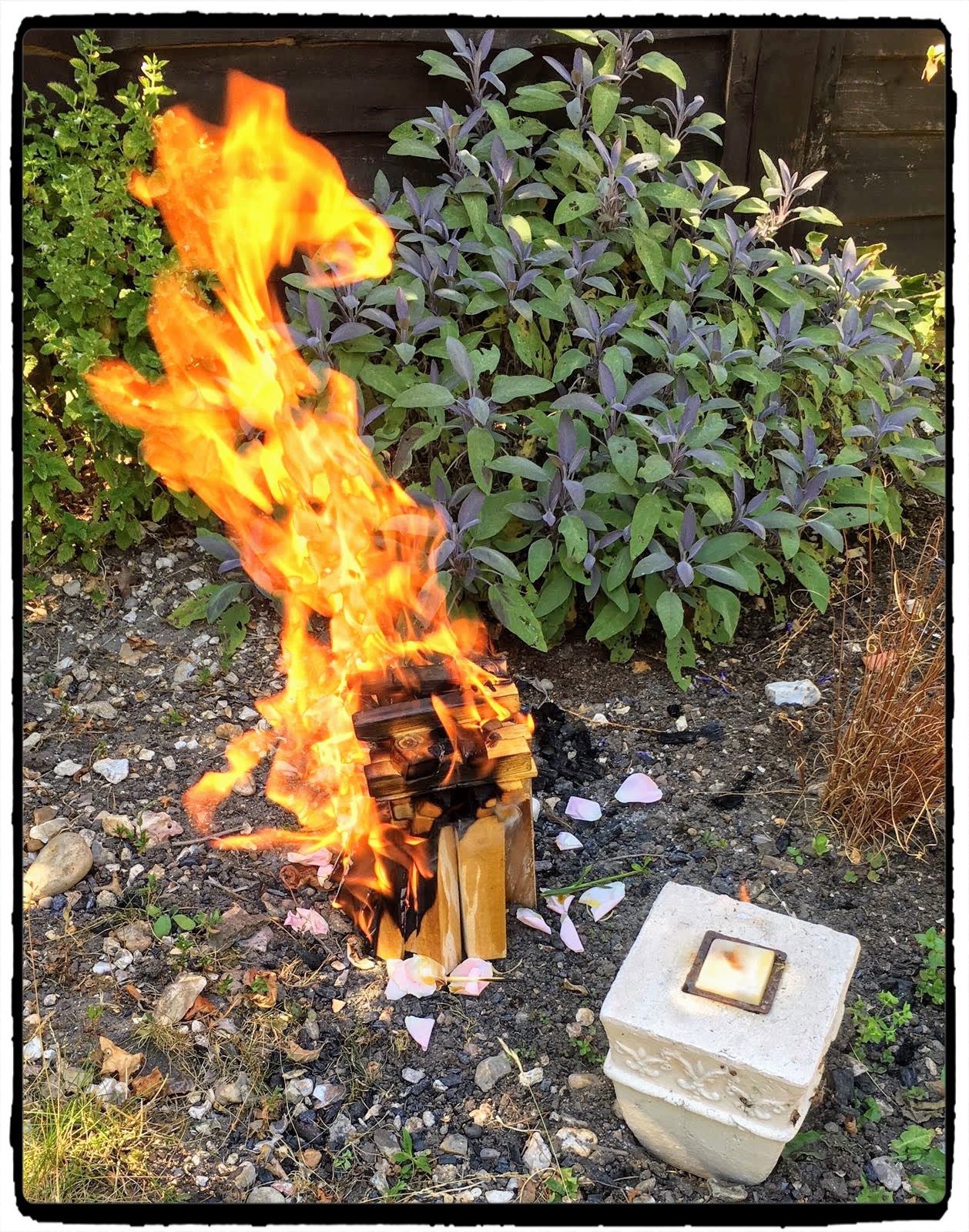 JULY 2018
The last months of June have brought more clarity to the subject 'increasing self confidence – feeling aligned to your path'. Even if some still don't feel really safe yet, a subliminal vibration has settled in, which provides a foundation for more stability at the heart level.
With this new alignment, in beginning of July the focus should be now on serenity and joy. Enjoy the summer, the light and the warmth. This exuberance gives our body such an energy boost that it rejoices in a newly acquired vitality. In here lies the chance to use this 'good feeling' to charge up your self-esteem. Please fill up yourself completely, so that it can be used even over the next few months!
This newly acquired vitality, this developmental boost supported by the new moon energy in mid-July, may be accompanied by a strong detoxification phase at the end of July. So even if there are still summer temperatures outside, it may be advisable to take it more quietly, to give body and mind a deserved rest. If during that time themes and issues pop up, you should give yourself enough space to process it. The body should then be supported with enough fluids and vitamins. If you should have any complications do not hesitate to ask for help.
After the detox has created space for new things in the last days of July communication with the spiritual helpers can be so easy that there is a chance for an expansion of consciousness. Take this opportunity to stretch out and consciously build a heart connection with your environment and with everything that is and start with this new energy into August.
Exercise for July:
Focus on your heart chakra (put your dominant hand on your heart chakra) and quietly repeat the mantra 'Om namah shivaya'.
Namaste
Nirr
~ The Shamanic Fire Path ~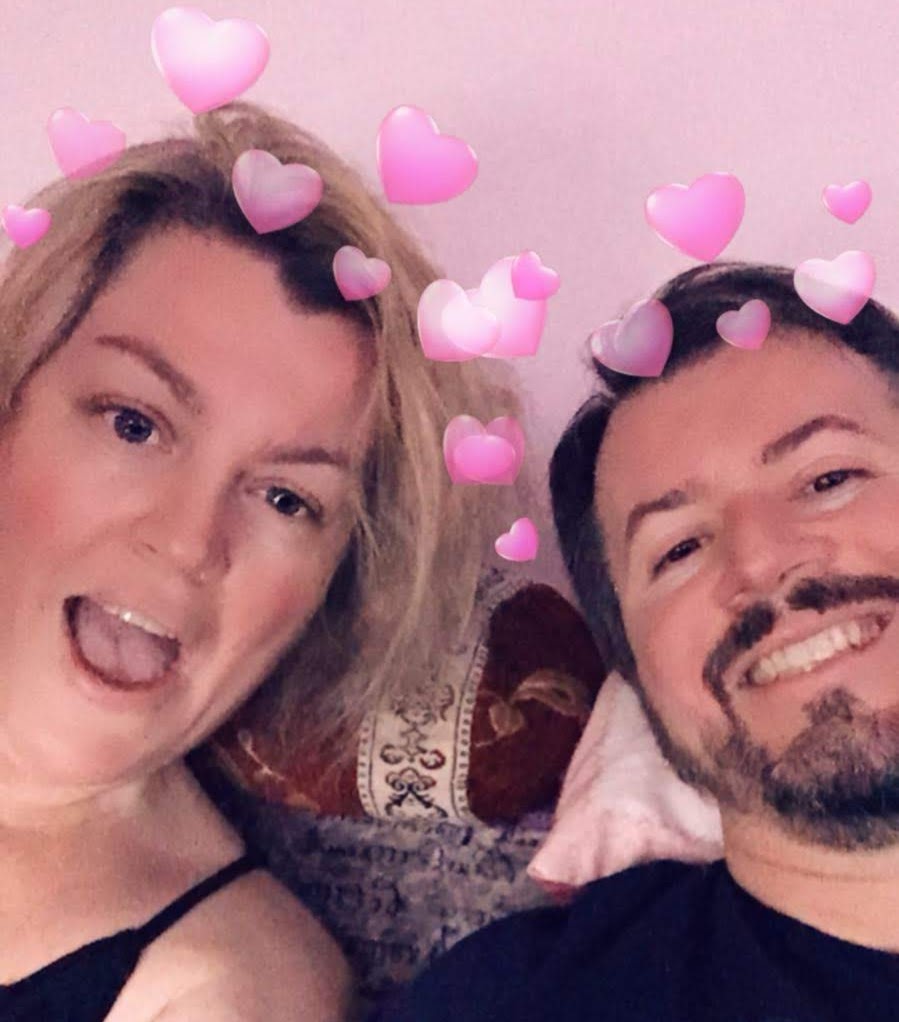 Juli 2018:
Die letzen Monate im Juni haben mehr Klarheit in das Thema 'zunehmendes Selbstbewusstsein – Wegausrichtung' gebracht. Auch wenn sich viele noch nicht wirklich sicher fühlen, hat sich jedoch eine unterschwellige Grundschwingung eingestellt, die eine Basis für mehr Stabilität auf der Herzensebene zeigt.
Mit dieser neu gewonnenen Ausrichtung sollte jetzt, Anfang Juli, der Fokus auf Gelassenheit und Freude sein. Freude am Sommer, am Licht und der Wärme. Diese Ausgelassenheit gibt unserem Körper einen derartigen Energieschub, so dass er sich einer neu erworbenen Vitalität erfreut. Hier sollte die Chance dieses neuen 'Guten Feelings' genutzt werden um sein Selbstwertgefühl aufzuladen. Also komplett volltanken, so dass auch noch in den nächsten Monaten davon gezehrt werden kann !
Diese neu erworbene Vitalität, dieser Entwicklungsschub, der durch die Neumondenergie Mitte Juli gefördert wird, kann Ende Juli mit einer starken Entgiftungsphase einhergehen. Also selbst wenn draussen noch sommerliche Temperature herrschen, kann es in dieser Zeit ratsam sein kürzer zu treten, um Körper und Geist eine verdiente Erholung zu gönnen. Wenn hierbei Themen und Prozesse auftauchen, sollten man Ihnen genügend Raum zur Verarbeitung geben. Der Körper kann dann mit ausreichend Flüssigkeit und Vitaminen unterstützt werden. Bei Komplikationen sollte man um Hilfe erbeten.
Nachdem die Entgiftung wieder Platz für Neues schafft, kann in den letzten Julitagen die Kommunikation mit den geistigen Helfern so leicht fallen, dass hier die Chance auf eine Bewusstseinserweiterung besteht. Nutz diese Gelegenheit, dehn Dich aus und baue bewusst eine Herzverbindung mit Deinem Umfeld und mit allem was ist auf und starte so mit Schwung in den August.
Übung im Juli:
Lege Deinen Fokus (deine starke Hand) auf dein Herzchakra und wiederhole das Mantra
'Om namah shivaya'.
Namaste
Nirr
~ The Shamanic Fire Path ~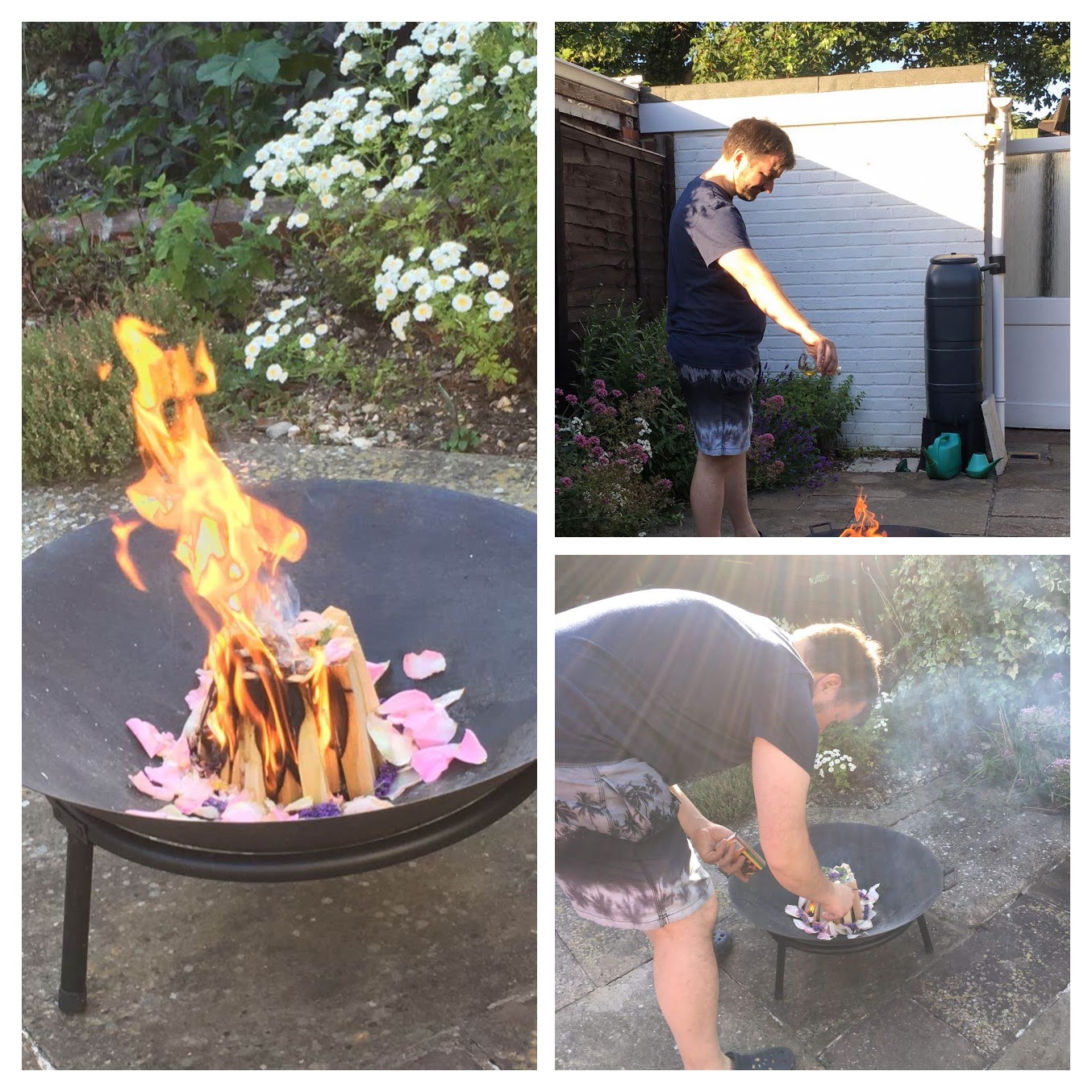 JUNE 2018
The new energies in the second half of May have awakened streams in the earth that, when uniting with the heavenly energies, open the hearts wide in the first weeks of June. This is the perfect time for all interpersonal themes, everything regards to relation-, and partnership. The hearts are wide, love is flowing, and so new projects are blessed by the abundance and guidance of the heart.
After June starts so warmly, this energy can also be used to nourish one's own leadership quality with love, and thus to get a better feeling of what 'guidance in love' means. Likewise, the loving acceptance of leadership is easier to experience and during that time it may definitely be worthwhile to consciously dive deeper into that topic LOVE and GUIDANCE in order to take up the ESSENCE from it and to then go strengthened into the last weeks of June. This may seem a little different for everyone, but the dominant heart quality should be felt by all.
This should now make you more aware of which of your qualities can be lived in love and what strengths you have. With this newly acquired awareness, visions will come of the tasks which can be realised. Immersing yourself deeply in this experience, which can be brought to You through thoughts, impulses, intuition or encounters in the outside world, a new deep connection can be established, with everything that is your Higher Self and with God.
If you don't resist and allow it, it can create a very strong, liberating feeling, so that long-cherished and well-groomed anxieties can be easily thrown overboard. A very blessed time that makes a loving, harmonious living together possible and more easy.
Exercise for the last 3 weeks of June:
Put your strong hand on the back and let the new energy streams in the earth rise up in you. Nourish your heart chakra (chest region) with it and make it wide, like a big bowl that fills up. Then visualise the blue in your forehead and see which pictures / thoughts show through it. Bring your hand down now and focus on your happy story with the pictures and thoughts brought to you by the blue light and carried by the love of your heart.
Om namah Shivaya
Nirr
~ The Shamanic Fire Path ~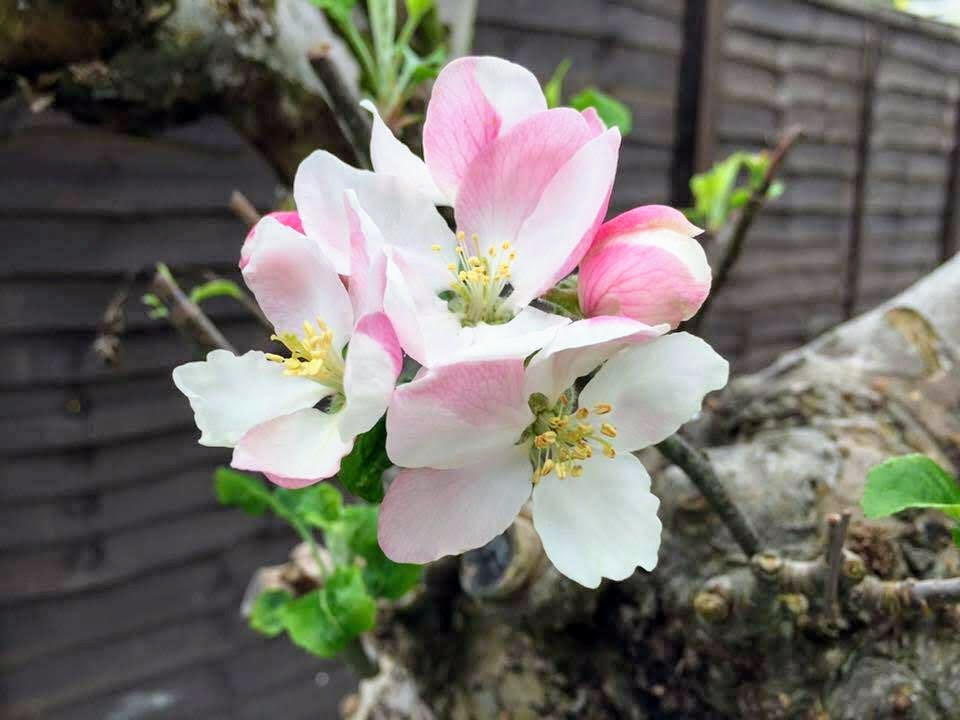 JUNI 2018:
Die neuen Energien in der 2. Hälfte des Mai haben Ströme in der Erde geweckt die, wenn Sie sich zusammen mit den Himmelsenergien vereinen, in den ersten Juniwochen die Herzen weit öffnet. Die Zeit in den ersten Juniwochen ist also perfekt für alle zwischenmenschlichen Themen, alles was mit Beziehung und Partnerschaft zu tun hat. Die Herzen sind weit, die Liebe strömt und somit sind neue Projekte und Vorhaben gesegnet von der Fülle und der Führung des Herzens.
Nachdem der Juni so herzlich startet, darf diese Energie auch benutzt werden um die eigene Führungsqualität mit Liebe zu nähren und damit ein besseres Gefühl zu bekommen, was 'Führung in Liebe' bedeutet. Ebenso wird das liebevolle Annehmen von Führung leichter erfahrbar und es mag sich definitiv lohnen hier nochmal ganz bewusst hinzufühlen um in dieser Zeit die Essenz zum Thema Liebe und Führung aufzunehmen um dann gestärkt in die letzen Juniwochen zu gehen. Das mag für jeden ein wenig anders aussehen, jedoch sollte für jeden die dominierende Herzqualität spürbar sein.
Mehr bewusst welche Qualitäten in Liebe gelebt werden können, welche Stärken da sind, darf sich jetzt die Vision und die Aufgabe zeigen, die mit dieser neuen erworbenen Bewusstheit umgesetzt werden kann. Richtig tief eingetaucht in diese Erfahrung, die über Gedanken, Impulse, Intuition oder Begegnungen im Aussen an uns herangetragen wird und sich im Inneren Form annimmt, kann sich eine neue tiefe Verbundenheit, mit allem was ist, herstellen.
Wenn man sich darauf einlässt, kann dies ein sehr starkes, befreiendes Gefühl entwickeln, dass lang gehegte und gepflegte Ängste so einfach mal über Bord wirft. Eine sehr segensreiche Zeit, die ein liebevolles, harmonisches Zusammenleben in Liebe möglich und einfacher werden lässt.
Übung für die letzten 3 Juniwochen:
Lege deine Starke Hand in den Nacken und lass die neuen Energieströme in der Erde in Dir hochsteigen. Nähre damit dein Herz Chakra (Brustregion), mache es weit , wie eine große Schale die sich auffüllt. Visualisiere dann das blau in deinem Stirn Chakra und sehe welche Bilder/Gedanken sich dadurch zeigen. Lass deine Hand fallen und stricke Deine freudige Geschichte aus den Bildern und Gedanken, getragen von der Liebe Deines Herzens.
Om namah Shivaya
Nirr
~ The Shamanic Fire Path ~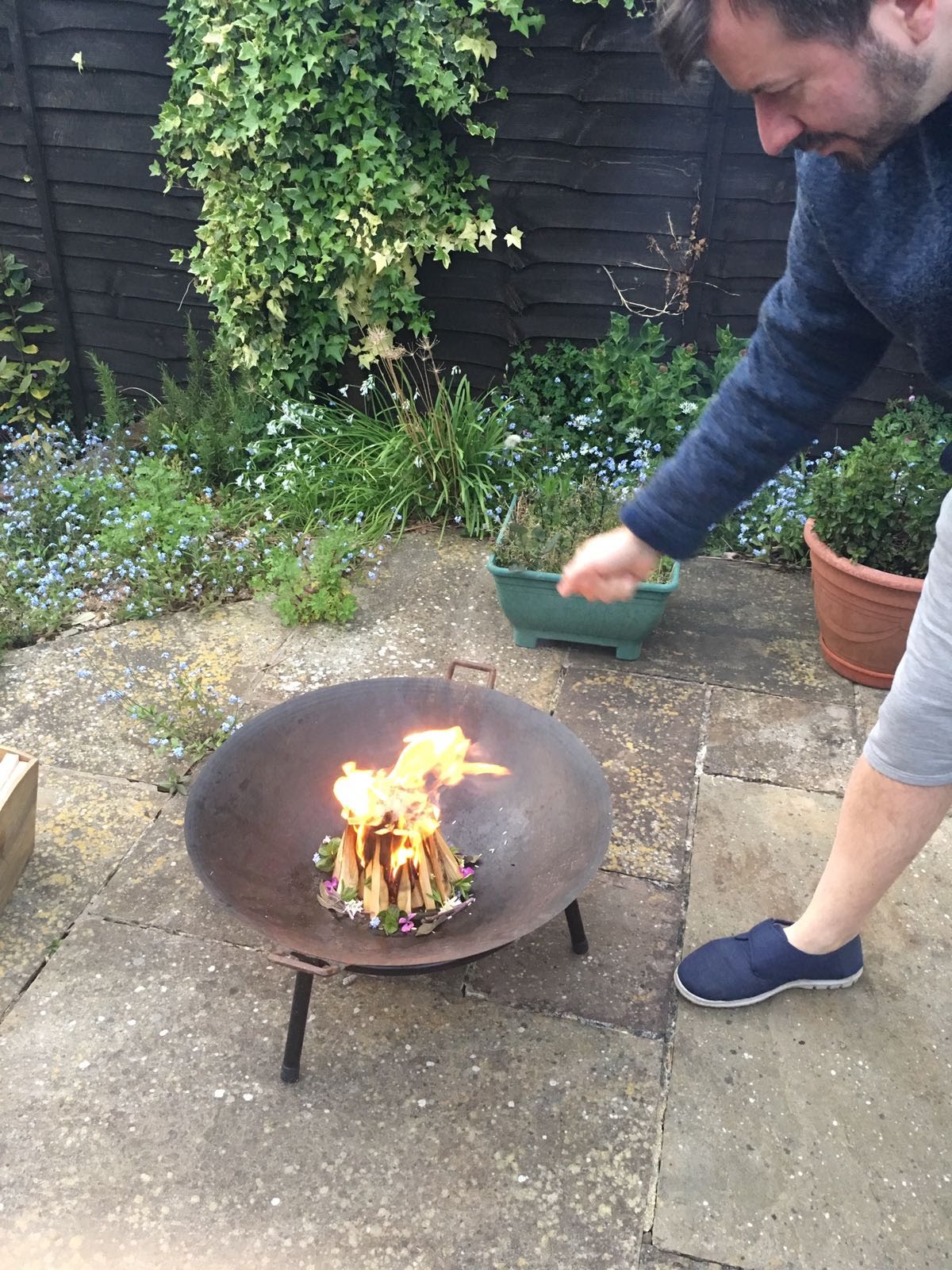 MAY 2018:
Following on from last month when we talked about new energies being set in motion which would have been making the next step clearer and working on your expansion. So now, after this, it is still a good exercise in the first week of May to consciously connect with the light blue energy of the throat chakra and to visualise the expansive, airy energies and the vastness of the light blue sky. Sitting on a cloud, feeling the lightness, the freedom and being gently carried, these are the energies beginning of May, which then want to join with the earth.
Then, to be in the right place, to be connected within yourself and to the earth and to be stable in one's own being, these energies begin to want to come in. The sun-yellow light in the Solar Plexus Chakra above the belly button connects almost by itself with the energies of the sun to find the long desired peaceful state of mind. Taking time to listen to yourself, connect to the sun and consciously work on the connection with the golden light of peace is the key to more serenity, peace and stability. Find help if you do not find the inner space to work on that and if you can't imagine that this is possible.
In mid-May, after the full moon energies have been woven through the first 2 weeks of May, new creative energies, as so often happens with the new moon, become apparent. It almost feels like a fresh start. Everything seems somehow different and it is definitely a time when something new can be created. Full of opportunities, new projects can be implemented and brought into flow. Even long stagnant endeavours may have the chance to flourish.
Let yourself be carried by the new energies and give yourself enough space to translate the creative impulses into fruitful projects.
Exercise for the last 3 weeks of May:
Put your dominant hand on your neck, close your eyes, have both feet on the ground and connect with the earthy energies. After a short while, when you feel nourished put your focus on your Lotus chakra just over your head and connect with the celestial energies. Let heaven and earth come together. Take your hand off your neck.
Om namah Shivaya
Nirr
~ The Shamanic Fire Path ~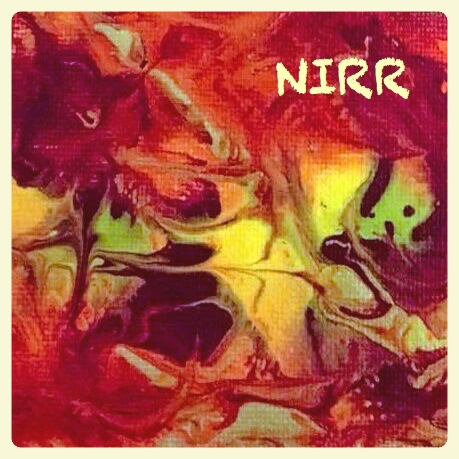 MAI 2018 (German):
Nachdem der letzte Monat einiges in Schwung brachte und der nächste Schritt nun klarer vor der Tür steht und du an deiner Ausdehnung gearbeitet hast, ist es dennoch eine gute Übung in den ersten Wochen im Mai, sich ganz bewusst mit der hellblauen Energie des Halschakras zu verbinden und immer wieder die Weite des Himmels und die hellblauen, luftig ausgedehnten Energien zu visualisieren. Auf einer Wolke zu sitzen, die Leichtigkeit und die Weite zu spüren und sich getragen Fühlen, dass sind die Energien Anfang Mai, die dann zu einer Vereinigung mit der Erde führen wollen.
Ein Gefühl am richtigen Ort zu sein, Stabilität im eigenen Sein und mit der Erde finden, dass sind die Energien die sich verwirklichen wollen. Das sonnengelbe Licht im Solar Plexus Chakra, über dem Bauchnabel, verbindet sich fast wie von selbst mit dem Licht der Sonne, um den schon so lange erwünschten inneren Frieden zu finden und stabil in die Welt zu tragen. Sich dabei immer wieder Zeit zu nehmen und in sich hineinzuhören, sich mit der Sonne zu verbinden und bewusst an der Verbindung mit dem goldenen Friedenslicht zu arbeiten, ist der Schlüssel zu mehr Frieden, Gelassenheit und Stabilität.
Lass Dir dabei helfen wenn du hier nicht den nötigen Raum findest und Dir gar nicht vorstellen kannst, dass so was möglich ist.
Mitte Mai, nachdem sich die Vollmondenergien durch die ersten 2 Maiwochen durchgewoben haben, zeigen sich wie so häufig mit dem Neumond neue kreative Energien. Es fühlt sich fast schon wie ein Neuanfang an. Alles scheint irgendwie anders und es ist definitiv eine Zeit indem Neues geschaffen werden kann. Hier die Möglichkeit am Schopfe gepackt, lassen sich neue Projekte umsetzen und in Fluss bringen.
Lass Dich tragen von den neuen Energien und geb Dir genügend Raum und die kreativen Impulse in fruchtbare Vorhaben umzusetzen.
Übung für die letzten 3 Maiwochen:
Lege Deine dominante Hand in Deinen Nacken, schliesse Deine Augen, habe beide Füße auf den Boden und verbinde Dich mit den erdigen Energien. Nach kurzer Zeit, wenn du Dich genährt fühlst, lege Deinen Fokus auf Dein Lotuschakra über Deinem Kopf und verbinde Dich mit den himmlischen Energien. Lasse Himmel und Erde zusammenfließen. Nimm die Hand vom Nacken.
Om namah Shivaya
Nirr
~ The Shamanic Fire Path ~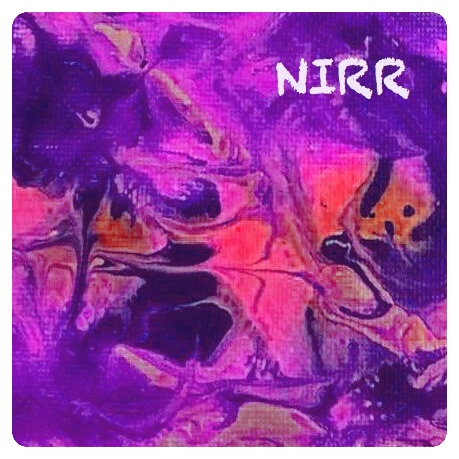 APRIL 2018
After a month of many highs and lows, cold, storm, snow and ice, it is now time for your love to take up the extended space in your heart chakra and be ready to heal old wounds. Therefore, devote yourself to this loving vibration and flood all the old wounds, everything that is not yet in flow.
Thus, the first weeks of April are marked by healing, forgiveness and releasing old burdens. Each with its own pace. What may happen in one so fast that it makes your head spin, may take a little longer with another and might also need the help of a healer or shaman who can see the blockages and specifically stimulate self-healing in certain areas to bring back the flow.
Having brought these healing energies of love into flow – new levels of communication with the spiritual helpers, your soul family, your loved ones and your partner pop up. What used to be so difficult to communicate, now seems to come up quite naturally and this is supported by the purified and clarified water element.
It begins to flow and the new communication, the contact with the elemental beings, brings so much momentum into new tasks, so that some may almost feel overwhelmed. Flexibility is here the key to success. The ability to handle change. There will be new opportunities for those with a flexible spirit and the ability to think freely. For them this airy, loose, newly freed elemental, fairy or elvish energy seems to be easier to implement.
When these new energies are skilfully set in motion, a large amount of happiness can open up. While many still struggle with wealth on the material plane, these streams create a sense of excess, expansion and abundance.
Therefore, enter this new river of abundance, let yourself be inspired and express your inherent divine gifts. The time is now.
Exercise mid-April:
Find your favourite place in nature and connect with the elemental beings. Check if you can connect to your heavens through your crown chakra. Be quiet, take a moment and then connect very strongly with your heart, so that the information for one of the next very significant steps can flow in.
Om namah Shivaya
Nirr
~ The Shamanic Fire Path ~
APRIL 2018 (German):
Nach einem Monat von vielen Hoch und Tiefs, von Kälte, Sturm, Schnee und Eis ist es nun an der Zeit, dass die Liebe im Herzchakra den geweiteten Raum einnehmen darf und für Heilung alter Wunden bereit steht. Deshalb gib Dich dieser Liebes-Heilschwingung hin und lass alles was noch nicht im Fluss ist, alle alten Wunden mit dieser Liebe durchströmen.
Somit sind die ersten Aprilwochen gekennzeichnet von Heilung, Vergebung und vom Loslassen alter Lasten und dabei hat jeder sein eigenes Tempo. Was bei dem Einen in rasender Geschwindigkeit passieren mag, mag bei dem Anderen eine wenig länger dauern und Bedarf vielleicht auch die Hilfe eines Heilers oder Schamanen der die Blockaden sieht und gezielt die Heilkräfte anregt, die es benötigt um wieder Fluss in Themen zu bringen.
Diesen Liebesstrom zum Fliesen gebracht – ergeben sich jetzt ungeahnte neue Kommunikationsebenen zu den geistigen Helfern, deiner Seelenfamilie und Den Lieben In der Familie und in der Partnerschaft. Was vorher nur Schwer zu kommunizieren war, scheint sich jetzt wie von selbst in die Wege zu leiten und dazu trägt das gereinigt und geklärte Wasserelement bei.
Es beginnt zu fliessen und die neue Kommunikation, der Kontakt zu den Elementarwesen, bringt so viel Schwung in die neuen Aufgaben, so dass sich der Ein oder Andere fast schon überfordert fühlen könnte. Hier ist Flexibilität gefragt. Die Fähigkeit mit Veränderung umgehen zu können. Jetzt ergeben sich neue Chancen für flexible Zeitgeister und für Freidenker. Für diese scheint diese luftig, locker, flockige neu frei gewordene Elfen und Feenenergie einfacher umgesetzt zu sein.
Wenn diese neuen Energieströme gekonnt in Bewegung gesetzt werden, tut sich ein weiter Raum an Zufriedenheit auf. Wenn sich auch viele mit dem Reichtum auf der materiellen Ebene noch schwer tun, lassen sich über diese Ströme ein Gefühl des Überfluss, der Weite und Fülle erzeugen.
Deshalb begebt Euch in diesen neuen Fluss der Fülle und Weite, lasst Euch inspirieren und bringt Eure angelegten, göttlichen Geschenke zum Ausdruck. Die Zeit ist jetzt.
Übung für Mitte April:
Finde Deinen Lieblingsplatz in der Natur und verbinde Dich mit den Elementarwesen. Prüfe ob du über Dein Kronenchakra eine Verbindung zu Deinen Himmeln herstellen kannst. Werde still, nimm Dir kurz Zeit und sei dann ganz stark mit deinem Herzen verbunden, so dass die Info über einen der nächsten bedeutenden Schritte in Dich einfliessen kann.
Om namah Shivaya
Nirr
~ The Shamanic Fire Path ~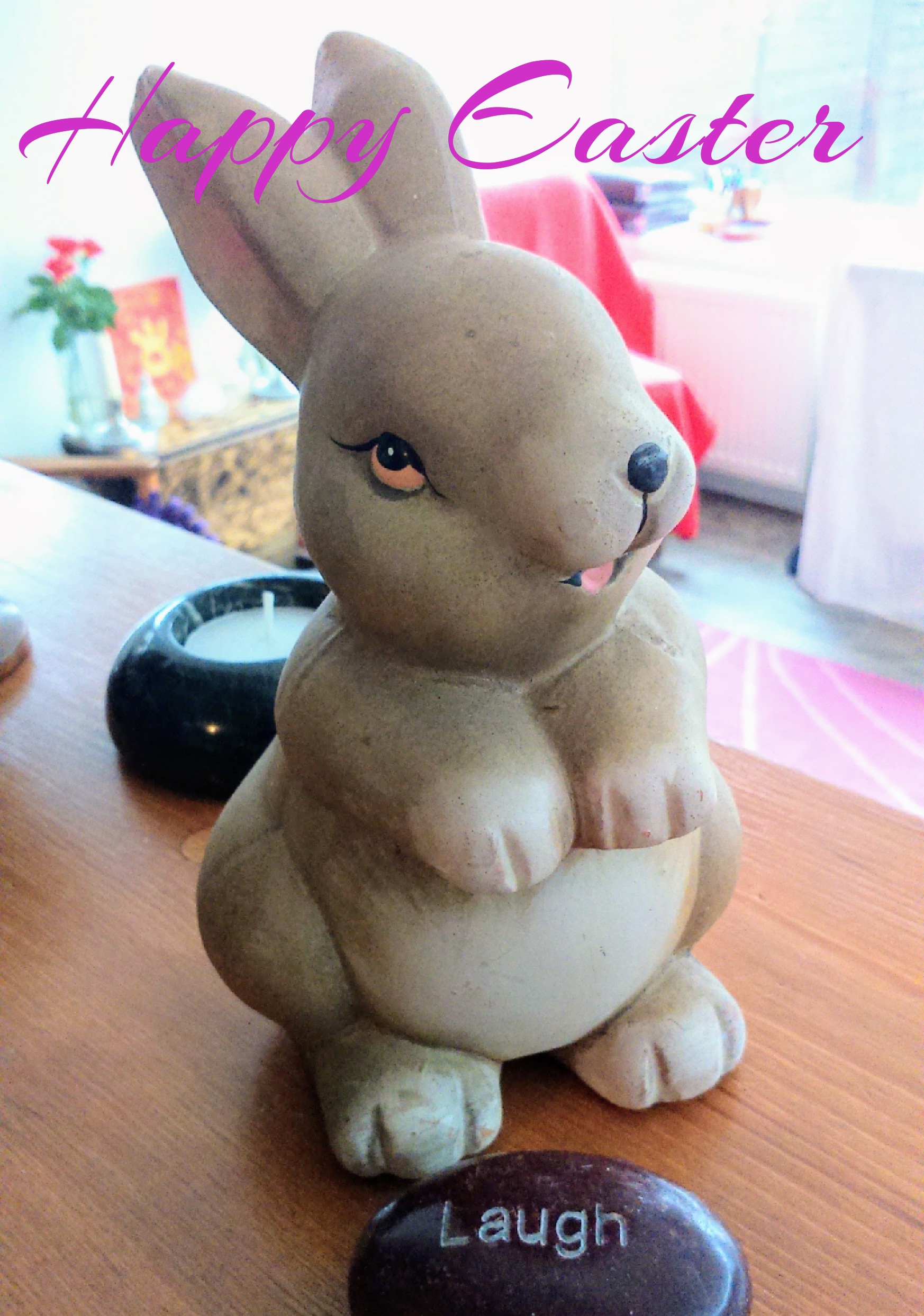 MARCH 2018:
The storm and the cold here in Europe brings new fertility, so that new things can be given birth. First it was necessary to clear new space and to create stillness and rest via storm, cold and ice. Time to enter and create an inner space of peace and clarity. The ice that coated the land contains in its crystalline structure important information to open up new levels of consciousness.
After this clarification and reorientation process, March is a month to surrender to the new, to surrender to Your Higher Self and to serve Creator and Creation by preparing for the summer months through holding back and creating an inner dialogue.
The first half of March will still be very calm and in the second half there will be more clarity in which direction the coming months will go and thus it is possible to actively prepare.
Look forward to the upcoming time and don't resist following the impulses of your inner voice, which will become louder and louder giving you guidance on your path.
Exercise for the next couple of months:
Use the 'Om namah Shivaya' chant (can be sung quietly, even silently) an let it roll through your chakras from top to toe (lotus-base Chakra) and connect then with the earth. Give her a hug, again and again, embrace her. Built a deep connection with her.
Om namah Shivaya
Nirr
~ The Shamanic Fire Path ~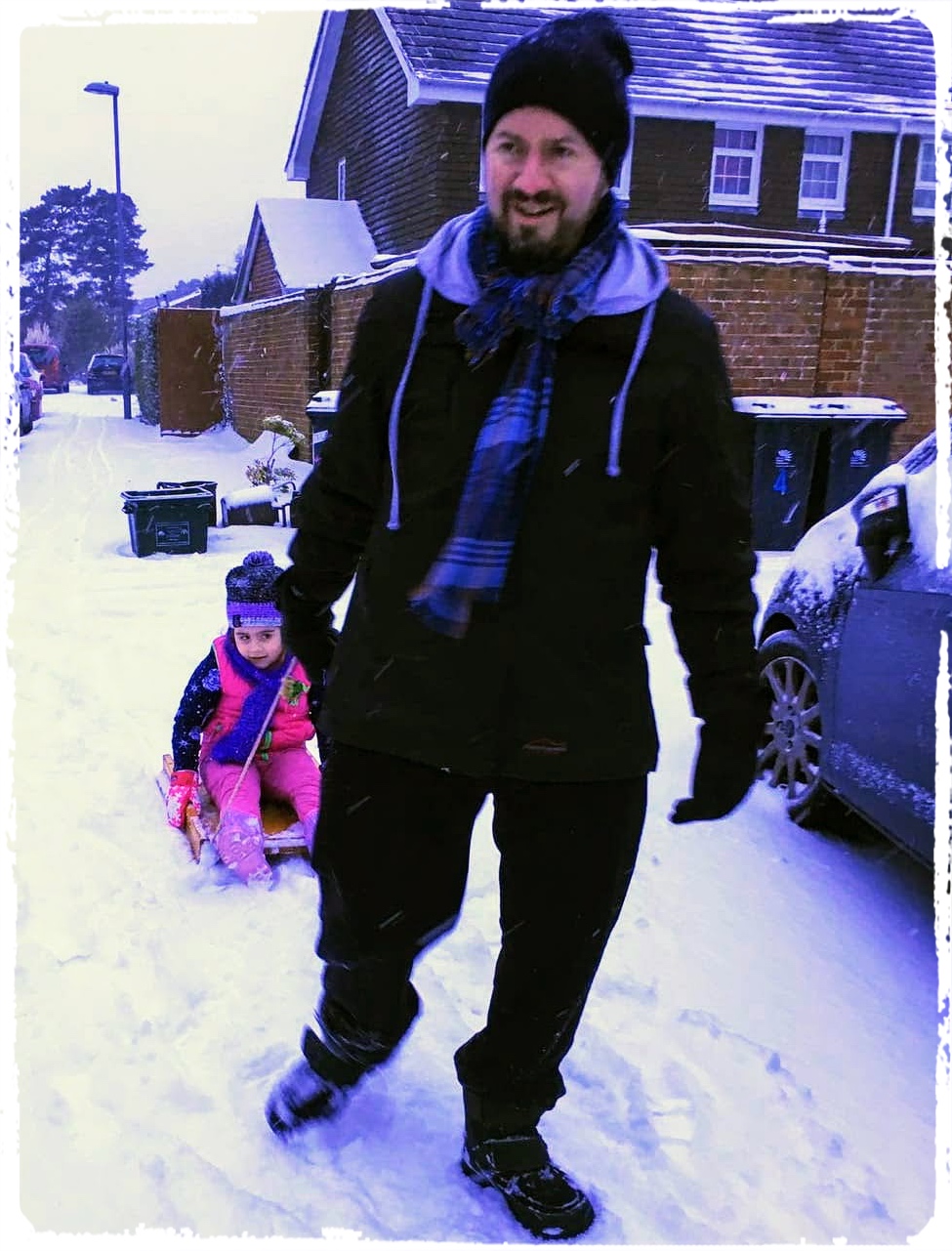 MÄRZ 2018 (German):
Der Wind und die Kälte in Europa bringt neue Fruchtbarkeit. so dass Neues sich gebären kann. Es war nötig erst mal neuen Raum zu schaffen und aufzuräumen und über Kälte und Eis Stillstand und Ruhe zu erzeugen. Zeit um in sich zu gehen und einen Inneren Raum des Friedens und der Klarheit zu schaffen. Das Eis das sich über das Land zieht enthält in seiner kristallinen Struktur wichtige Informationen um neue Bewusstseinsebenen zu erschliessen.
Nach dieser Klärung und Neuausrichtung ist der März ein Monat sich dem Neuen hinzugeben, sich seinem Höheren Selber zu unterwerfen und dem Schöpfer und der Schöpfung zu dienen indem man sich durch Zurückhaltung und über den inneren Dialog auf die Sommermonate vorbereitet.
Die erst Hälfte des März wird noch sehr ruhig verlaufen wobei sich in der zweiten Hälfte schon mehr abzeichnet in welche Richtung die kommenden Monate gehen und dadurch schon aktiv vorbereitet werden kann.
Freue Dich auf die kommende Zeit und verschliesse Dich nicht Deiner inneren Stimme, denn diese wird jetzt immer lauter, gibt Dir Führung und zeigt Dir Deinen Weg.
Übung für die nächsten Monate:
Benutze das Mantra 'Om namah shivaya', dass du leise oder sogar lautlos rezitieren kannst und lass es durch Deine Chakren, vom Lotus bis zum Wurzelchakra, laufen. Am Wurzelchakra angekommen verbinde Dich mit der Erde unter Dir, gib Ihr eine Umarmung und stelle eine tiefe, leidenschaftliche Verbindung mit Ihr her.
Om namah Shivaya
Nirr
~ The Shamanic Fire Path ~
FEBRUARY 2018:
The life around us seems to be the same as before, external appearances look almost identical and yet the subtle vibrations in our energy bodies have changed and now, the communication, the transmission of these waves, wants to resonate. To be able to understand each other more easily and to be in contact with the spiritual helpers in a beneficial way requires a fine tuning, a tuning of the frequencies.
The solution to this is conscious listening to oneself. Redefining one's own inner space and rediscovering this inner place of peace. Diving deep into your soul again and breathing in the New, finely attuned soul primordial vibration. Rediscovering this new love and familiarising oneself with it, gives so much new power that breaks down walls and opens new doors. It's like falling in love with yourself again and floating in seventh heaven.
This rediscovered soul vibration gives you space and opens up new levels of communication and consciousness and accordingly releases new potentials. The association with the spiritual helpers can show in a complete new way and relationships in general can find a new level of engagement.
This opens up new possibilities where creativity has for the time being no limits. What feels disoriented and uncomfortable at the beginning, can quickly explode your limitations and release a unimaginable amount of potential.
And therefore do not shy away from the work to tap into this new level of vibration and kickstart this new year right from the beginning.
Om namah Shivaya
Nirr
~ The Shamanic Fire Path ~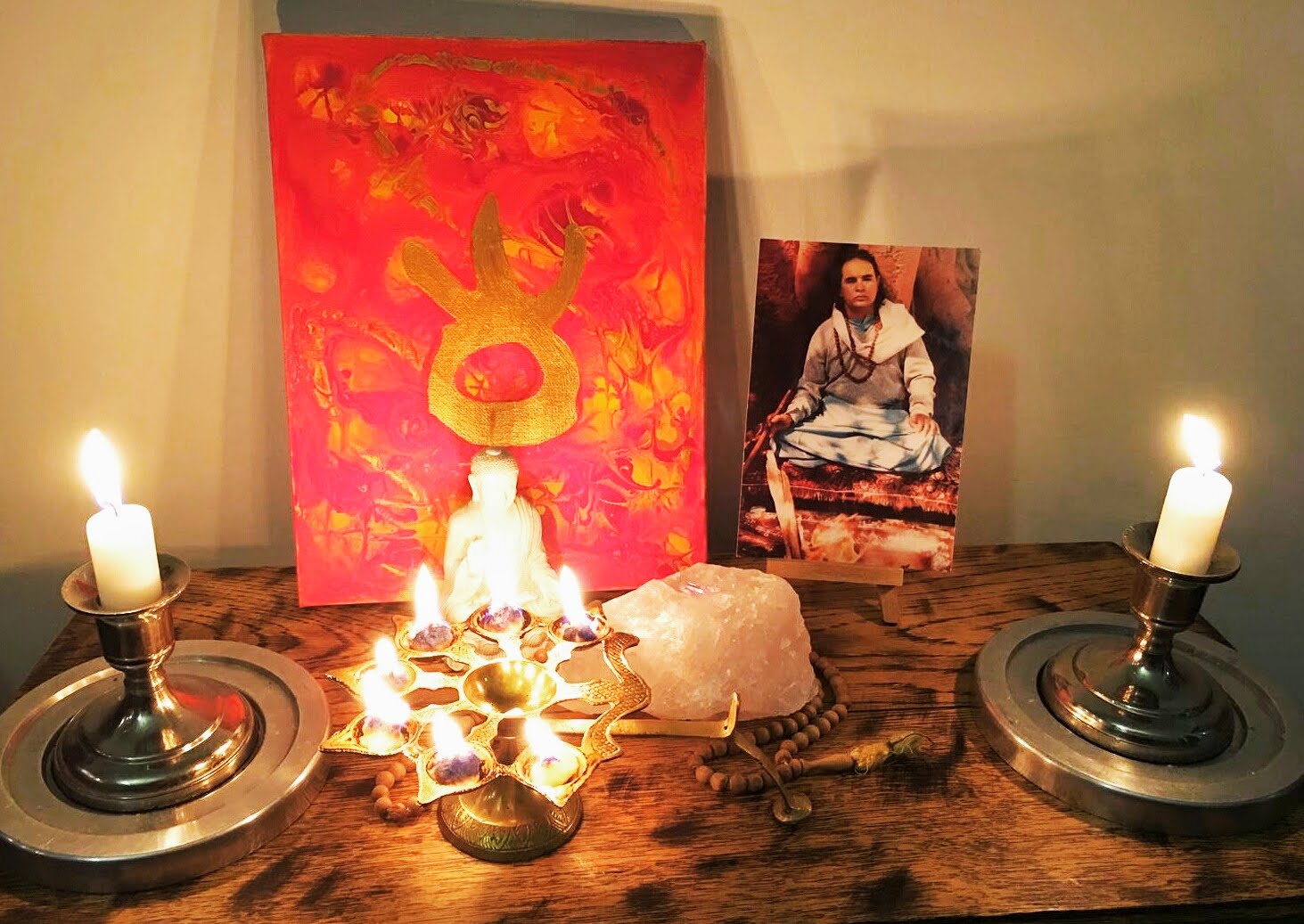 FEBRUAR 2018 (German):
Das Leben um uns herum scheint wie zuvor, äussere Erscheinungsbilder sehen fast identisch aus und doch haben sich die feinstofflichen Schwingungen in unseren Energiekörpern verändert und die Kommunikation, die Übermittlung dieser Wellen möchte jetzt auf Resonanz treffen. Um nun wie bisher einander zu verstehen und den Kontakt mit den geistigen Helfern auf eine leichte Art und Weise aufnehmen zu können erfordert ein Feintuning, ein Abstimmen der Frequenzen.
Die Lösung hierfür ist das bewusste Hineinhören in sich selber. Den eigenen inneren Raum, den inneren Frieden, nochmal neu zu entdecken, neu zu definieren. Nochmal ganz tief in seine Seele hinabtauchen und die neue, fein abgestimmte Seelen-Urschwingung in sich einzuatmen. Diese eigene Liebe neu entdeckt und in sich vertraut gemacht, gibt so viel neue Kraft, die Mauern sprengt und neue Türen öffnet. Es ist wie ein sich neu verlieben und im 7. Himmel schweben.
Deine neue entdeckte Seelen-Urschwingung gibt Dir Raum und schafft Platzt um neue Kommunikations- und Bewusstseinsebenen zu erschliessen und macht dementsprechend neue Potentiale frei. Der Umgang mit den geistigen Helfern wir sich in einer ganz neuen Ebene zeigen und auch die bisherigen Beziehungskontakte möchten sich neu einschwingen.
Dies erschliesst neue Möglichkeiten deren Kreativität vorerst keine Grenzen gesetzt sind. Was sich am Anfang noch eine wenig orientierungslos anfühlt, kann schnell die Grenzen sprengen und unvorstellbar viel Potenzial freimachen.
Und deshalb scheue nicht die Arbeit und erschließe diese neue Schwingungsebene um gleich zum Anfang dieses Jahres richtig durchzustarten.
Om namah Shivaya
Nirr
~ The Shamanic Fire Path ~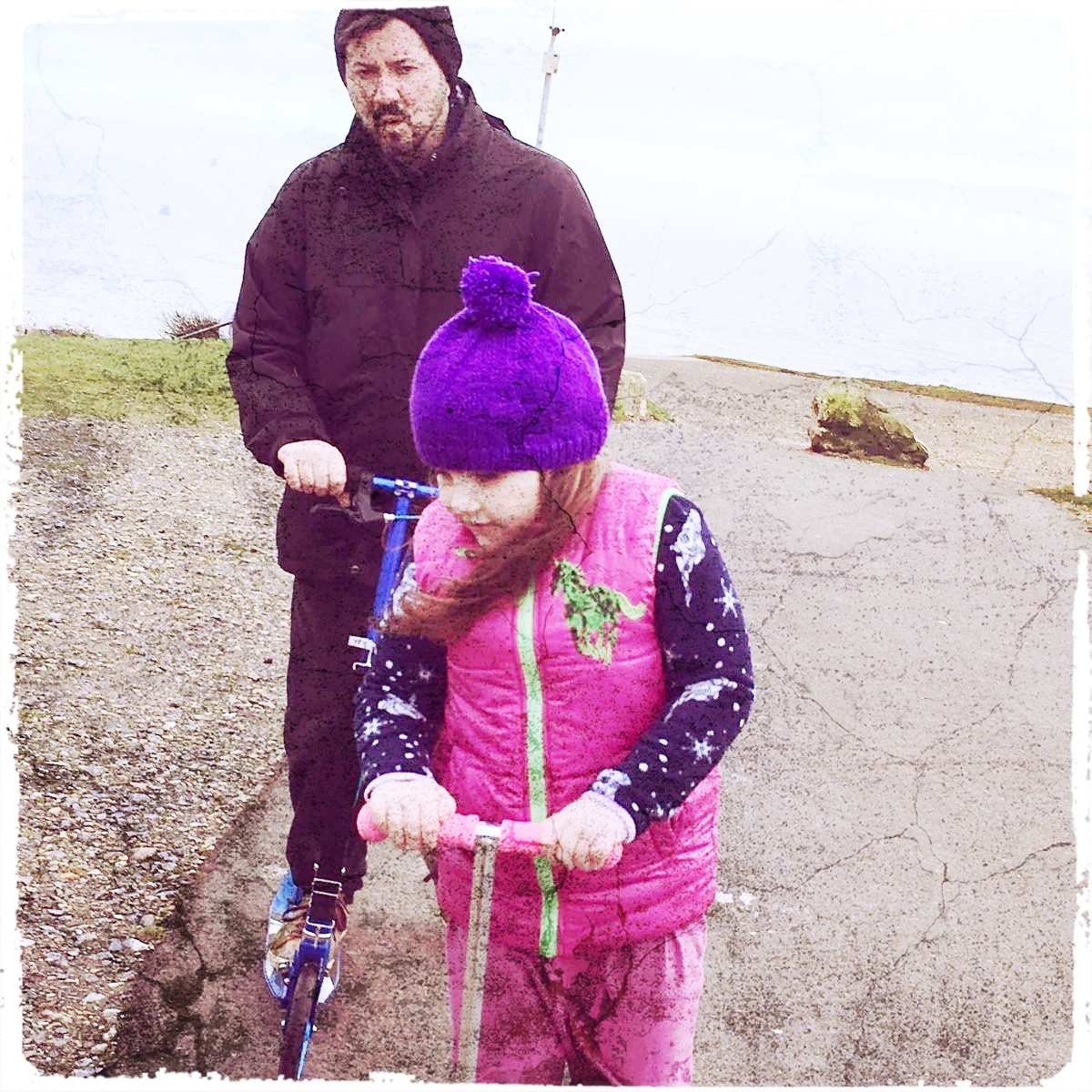 JANUARY 2018 (English)::
Even more than before, love is in the foreground of the new year. Any activity that is not filled with love will have difficulty keeping up and mastering the challenges ahead. Behind this is the growing awareness that projects and plans without love simply have no meaning.
Projects that serve only the satisfaction of the ego, are quickly seen through and the team, which was committed to make it happen, now quickly loses motivation in the implementation.
But you learn from mistakes and in some projects, the learning experience must first be made in order to be able to show the right motivation. You should consider checking the motivation and the approach with your heart first, to fill the project with love in advance and test the sturdiness. In this way you will save yourself and your environment a lot of work, time and disappointment and in the same breath we create more space for love to unfold.
Among other things 2018 will be marked by moments of disappointment. There may be disappointment with projects you have to put aside because they no longer work but with this is also the chance for new ventures and the impulsive power that will be released through that.
We will also experience many moments in which love wins and through it we experience a sensation of unity and being connected with all that is, as we have never experienced before. Experiencing a flow, being gentle and being one with everything that is.
In that sense, do not give up but devote yourself and test your endeavours and projects with your heart's light.
Om namah Shivaya
Nirr
~ The Shamanic Fire Path ~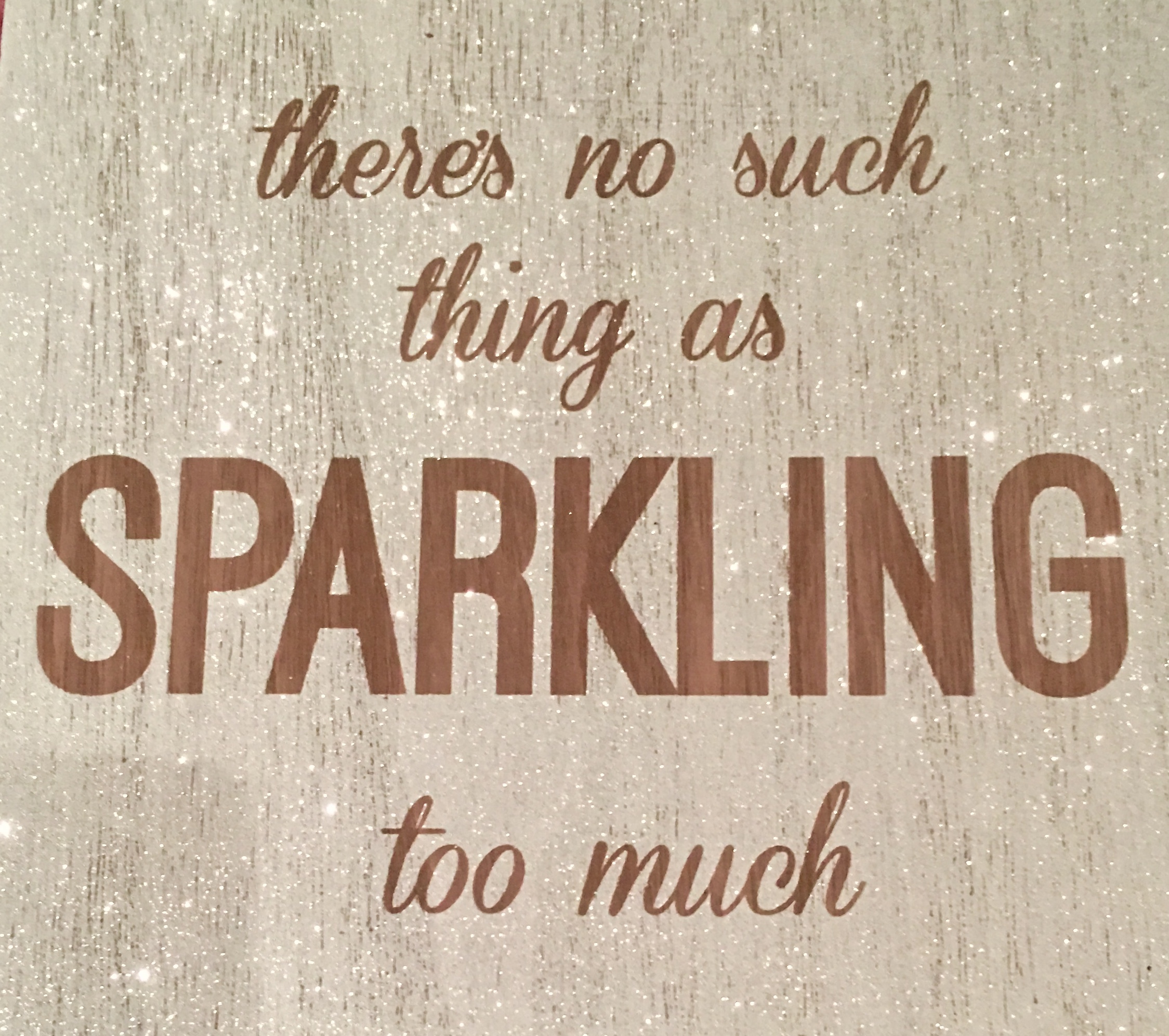 ~
JANUAR 2018 (German):
Noch mehr als zuvor steht die Liebe im Vordergrund des neuen Jahres. Alles was nicht durchliebt wird hat Schwierigkeiten sich aufrechtzuerhalten und die bevorstehenden Herausforderungen zu meistern. Dahinter steckt die steigende Bewusstheit das Projekte und Vorhaben ohne Liebe einfach keine Sinnhaftigkeit haben.
Projekte die nur noch der Ego-Befriedigung dienen, werden sehr schnell durchschaut und das Team, das zur Verwirklichung engagiert wurde, verliert nun schnell die Motivation bei der Umsetzung.
Aber aus Fehlern lernt man und bei manchen Projekten müssen erst die Lernerfahrungen gemacht werden, um dann die richtige Motivation an den Tag zu legen zu können. Die Motivation und die Herangehensweise zuerst mit dem Herzen zu prüfen, das Vorhaben zu durchlieben und dabei die Standhaftigkeit zu erkennen. Bei dieser Art und Weise wird man sich selber und seinem Umfeld viel Arbeit, Zeit und Enttäuschung sparen und im gleichen Atemzug schaffen wir der Liebe, Raum zur Entfaltung.
So wird 2018 unter anderem geprägt sein von Momenten der Enttäuschung, Enttäuschung über niedergelegte Projekte und dadurch aber auch die Chance für neues Gelingen und freiwerdende impulsive Kraft.
Wir werden auch viele Momente miterleben in der die Liebe siegt und wir dadurch ein, wie nie zuvor spürbares Gefühl der Einheit und der Allverbundenheit erleben. Ein Fließen, ein Weich Sein und ein Eins Sein mit allem Was ist.
In diesem Sinne gebe nicht auf sondern gebe Dich hin und prüfe Deine Projekte mit Deinem Herzenslicht.
Om namah Shivaya
Nirr
~ The Shamanic Fire Path ~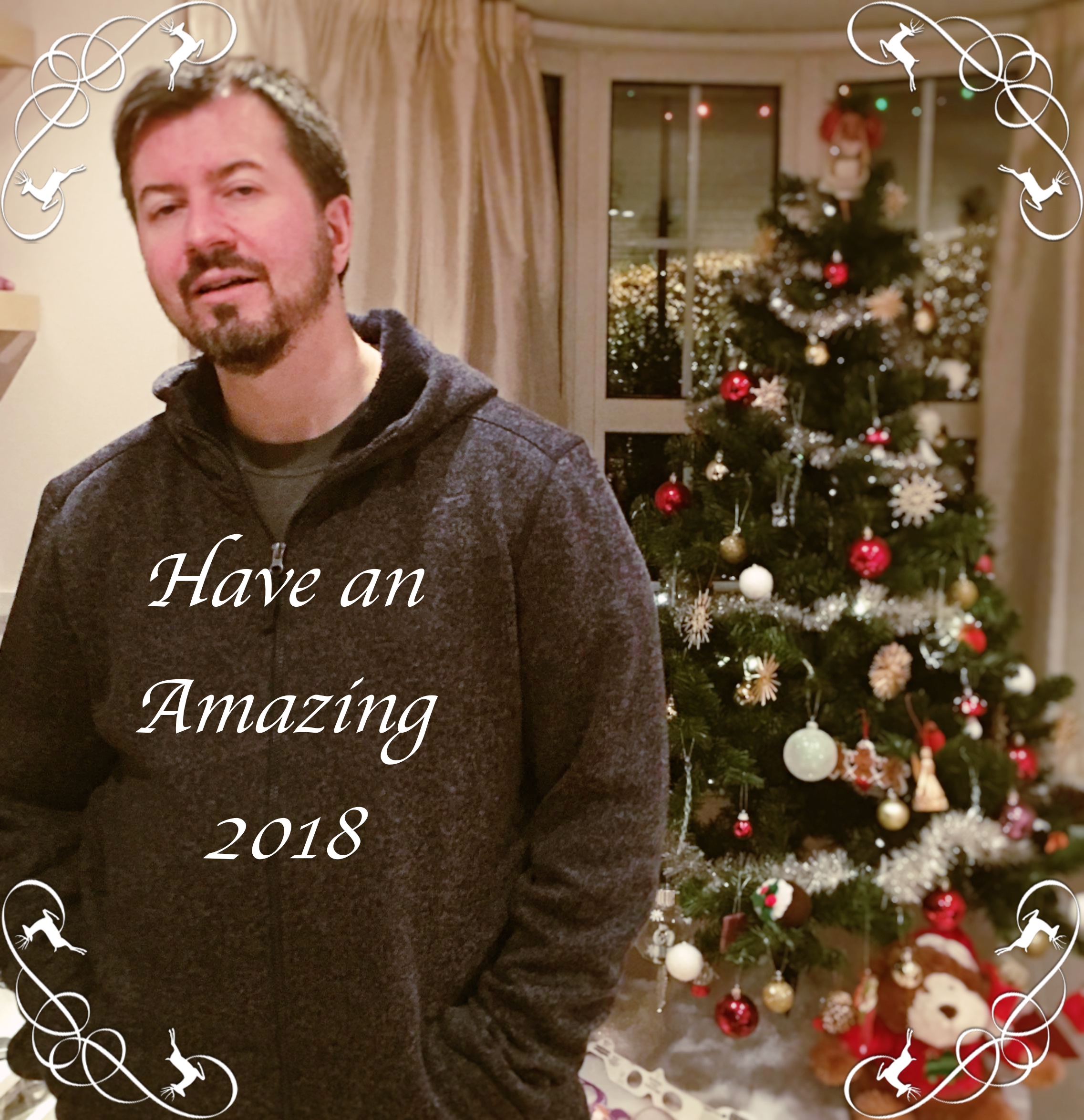 DECEMBER 2017 (English):
And once again, the turn of the year has almost been completed. Only a few weeks until we start a new year and thus enter into a new energy.
After much preparation in 2017, this process will continue in 2018. The expansion of the heart chakra and therefore a more peaceful togetherness on this planet – not only between humans but also between humans and the Earth.
This awareness, of seeing the earth as a living being that wants to be respected and valued, becomes more prominent to mankind again. The awareness that we as humans aren't the only one on this planet, but that we live on/in an organism that longs to work together, like organs in a human body.
The many divine fires that burn on Earth, support the process of letting the old go, so that a new consciousness finds its home in peoples minds and creates the Golden Age.
For any one of us, it is a process of allowing, which makes this easier. A conscious YES, gives the fire permission to find its way to get this flow going and give more room for love.
Be ready and listen to the streams of energy that make your heart leap and give the divine fire permission to prepare and guide you into the new.
Om namah Shivaya
Nirr
~ The Shamanic Fire Path ~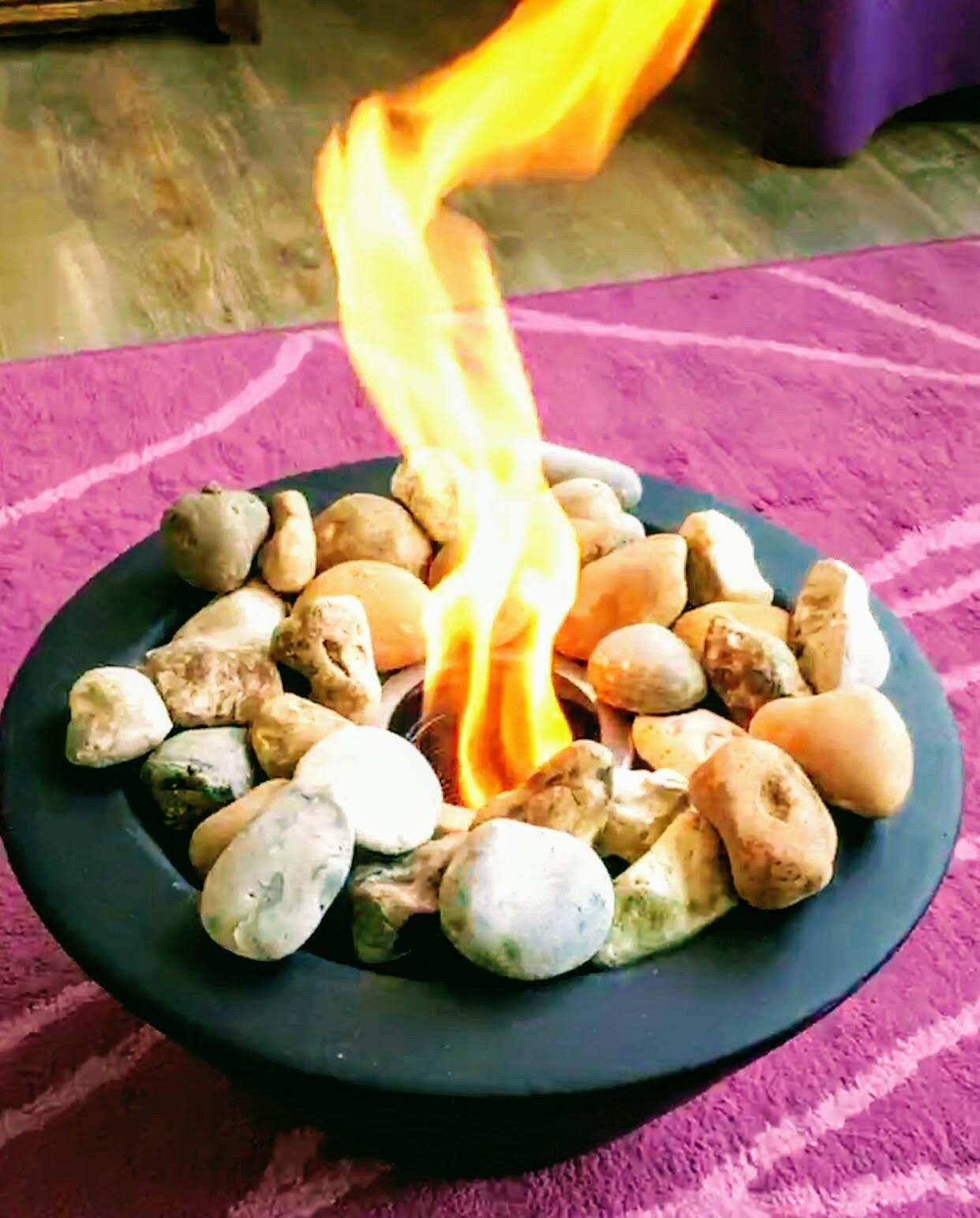 DEZEMBER 2017 (German):
Und Wieder einmal ist es soweit, der Jahreswechsel ist fast schon vollzogen nur noch einige wenige Wochen bis wir ein neues Jahr beginnen und dadurch auch in eine neue Energie eintreten.
Nachdem in 2017 wieder mal vieles vorbereitet wurde, wird dieser Prozess in 2018 fortgesetzt. Die Weitung des Herzchakras und dadurch ein friedlicheres Zusammenleben auf diesem Planeten und zwar nicht nur zwischen den Menschen sondern auch zwischen Mensch und Erde.
Dieses Bewusstsein, die Erde als eine Lebewesen zu betrachten, das respektiert und geschätzt werden möchte, wird dem Menschen wieder vertraut. Das Bewusstsein, dass das Lebewesen Mensch nicht alleine auf der Erde wirkt, sonder dass wir in ein Organismus leben der nach zusammenwirken strebt.
Die vielen göttlichen Feuer die auf der Erde brennen unterstützen den Prozess das Alte loszulassen, so dass neue Bewusstseinstrukturen Ihr zuhause finden und das goldene Zeitalter erschaffen.
Es ist das Zulassen, dass für jeden Einzelnen diesen Prozess erleichtert. Ein bewusstes JA, gibt dem Feuer die Erlaubnis seinen Wege zu finden um diesen Fluss in Gang zu bringen und der Liebe Raum gibt.
Sei bereit und höre auf die Energieströme, die dein Herz weit machen und dem Feuer die Erlaubnis gibt Dich in die neue Zeit zu führen.
Om namah Shivaya
Nirr
~ The Shamanic Fire Path ~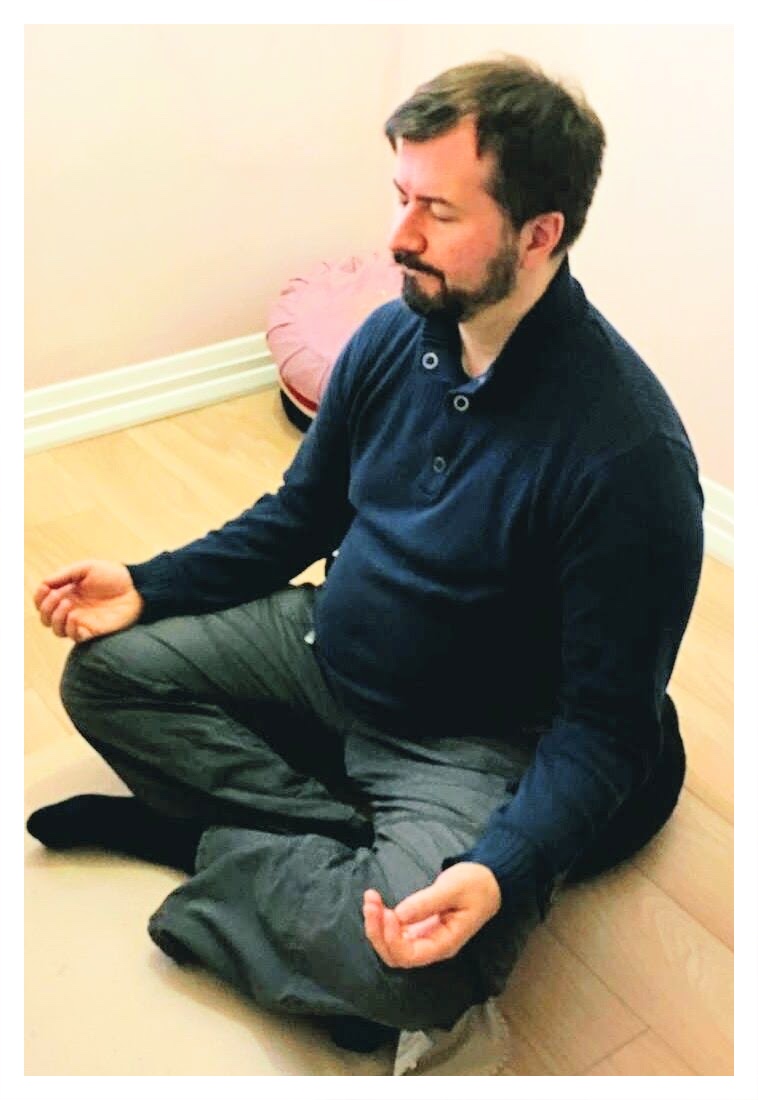 NOVEMBER 2017 (English):
We still think we have to prove ourselves – but that's not the case. It's about listening into ourselves and listening to the impulses of our soul. Sometimes they are very clear and therefore easy to understand and in very hectic times, when the outside world is loud, we often have difficulties hearing 'IT'.
So please start to practise diving into yourself and becoming aware of yourself. For example see it as a meditative exercise, putting yourself in different situations or in different roles and to be able to see how you express yourself.
Do you feel well?
Are you authentic?
Does it run like clockwork?
If not sink deeper in your meditative space, experience yourself and adjust. No one is born a master and often is this self-recognition process in this currently very fast changing time, a process, which can only be achieved step by step.
If you feel well then let it sink even deeper into yourself, because there are always things that want to be released again and things that want to be processed further, in order to sink even deeper and to be understood in their wholeness.
Enjoy the process of becoming WHOLE. Practise understanding yourself, your soul to gain even more understanding about you, your environment and the world and thus to make your contribution to a better, more peaceful world.
Om namah Shivaya
Nirr
~ The Shamanic Fire Path ~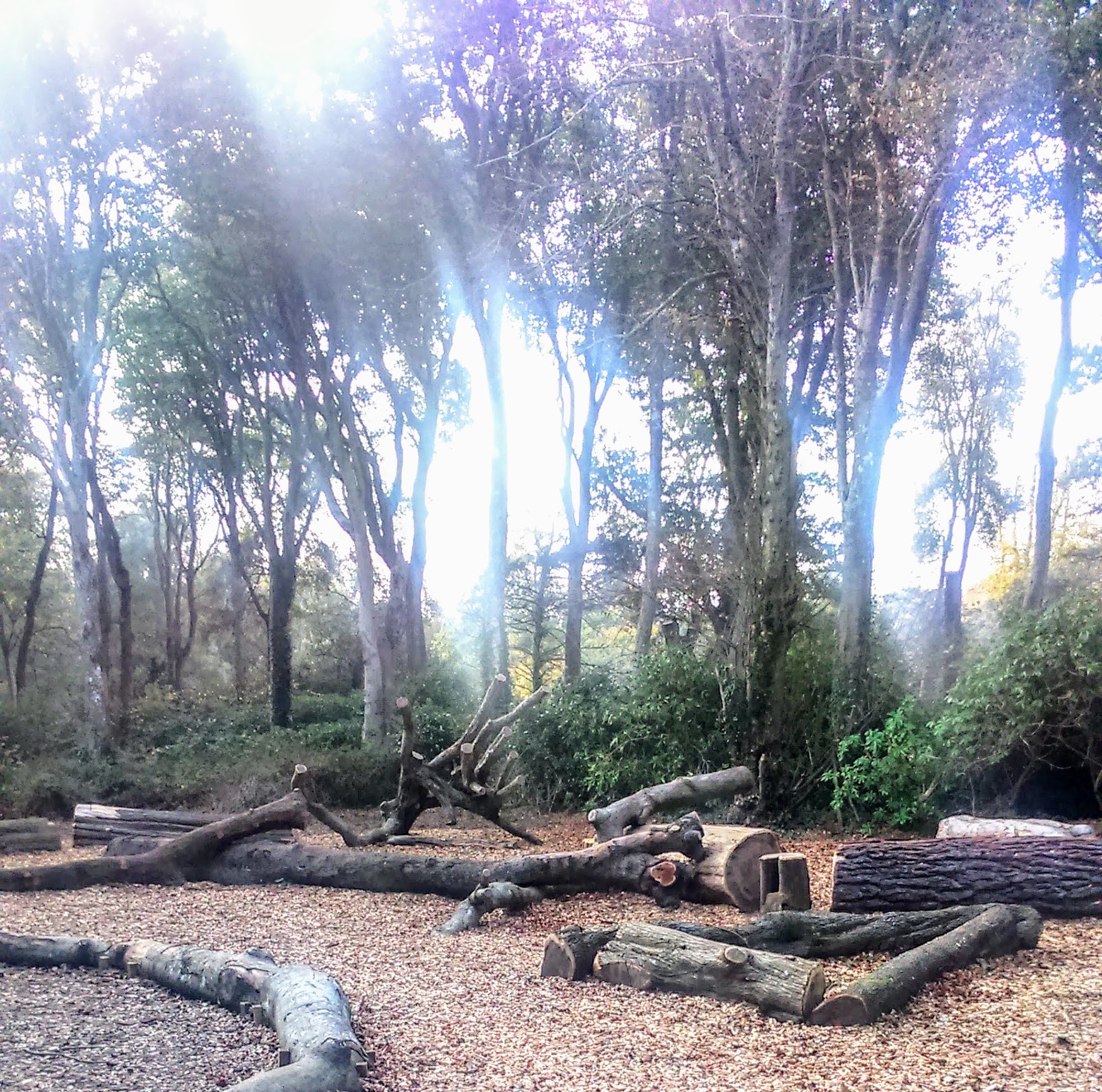 NOVEMBER 2017 (German):
Immer noch denken wir wir müßten uns etwas beweisen – aber dem ist nicht so. Es geht darum um in sich hinein zuhören und den Impulsen deiner Seele zu lauschen. Manchmal sehr klar und deutlich zu verstehen und in sehr hektischen Zeiten, wenn die Außenwelt laut ist, haben wir häufig Schwierigkeiten 'ES' zu hören.
Das in sich hinein tauchen und sich seiner Person bewußt werden – als Übung sich in verschiedene Situationen hineinzuversetzen – um dann zu sehen welchen Ausdruck sich an den Tag legt.
Fühle ich mich darin wohl?
Wirkt es authentisch?
Läuft es leicht von der Hand?
Wenn nicht gehe tiefer und justiere. Es ist noch kein Meister vom Himmel gefallen und oft ist dieses sich selber erkennen in dieser sich doch sehr schnell verändernden, neuen Zeit ein Prozess, der nur Schritt für Schritt gegangen werden kann.
Fühlst du dich wohl dann lass es noch tiefer in die einfliessen, denn es gibt immer Dinge die erneut losgelassen werden wollen und Dinge die weiter verarbeitet werden wollen um sich dann noch tiefer zu setzen um in seiner Ganzheitlichkeit verstanden werden zu können.
Viel Freude beim GANZ werden, beim Üben dich verstehen zu lernen und beim Hineinversetzen in dein Wesen/deiner Seele um dadurch mehr Verständnis für Dich, deinem Umfeld und der Welt zu erlangen und somit auch Deinen Beitrag für eine bessere mehr friedvolle Welt zu leisten.
Om namah Shivaya
Nirr
~ The Shamanic Fire Path ~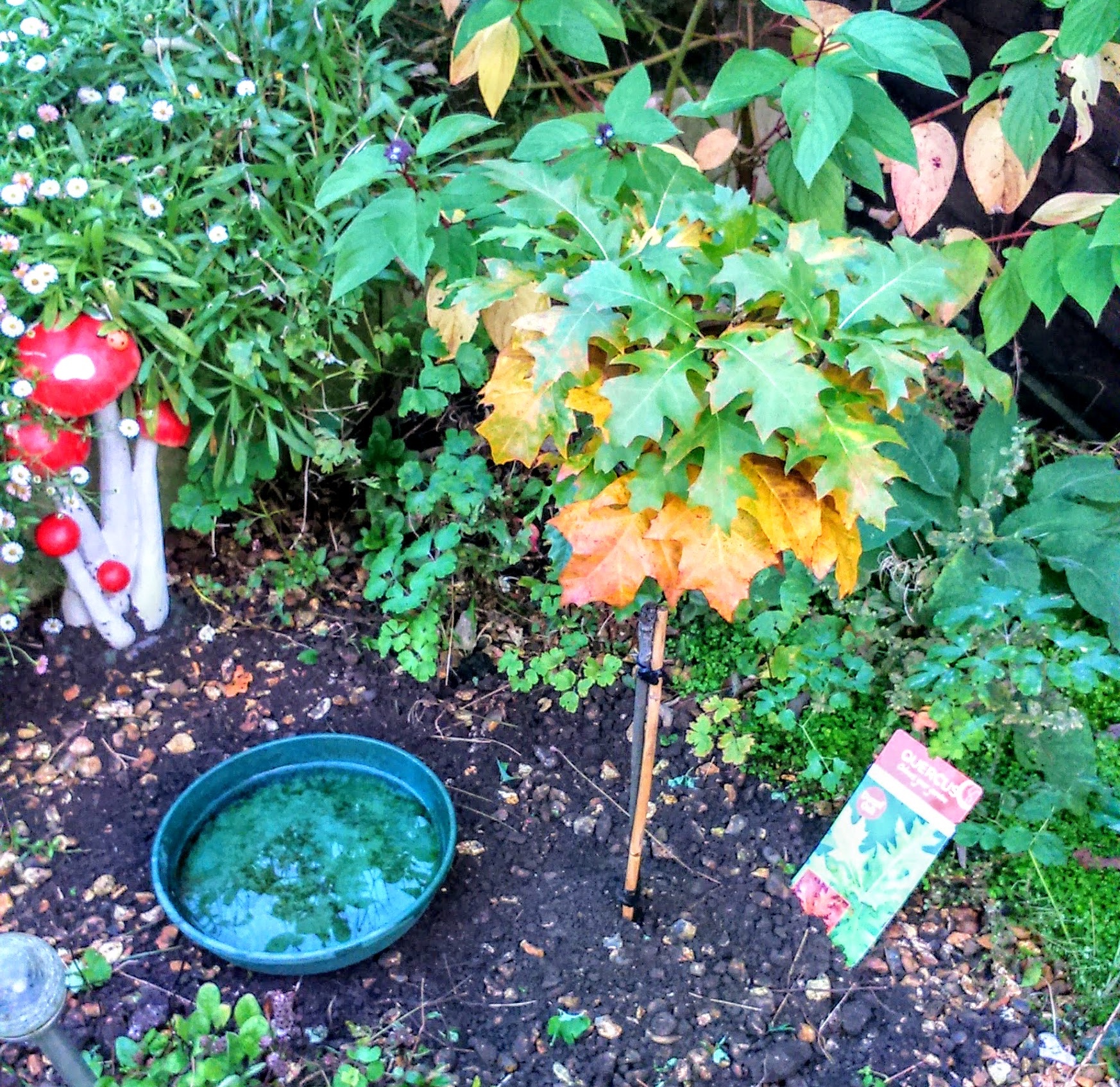 OCTOBER 2017 (English):
Quiet your mind !
The time is now to be quiet again and to listen to the changes. Because in ourselves and around us creation happens at lightning speed and no longer as we were used to it from the past. Creation happens in a manner which we need to bring into our minds first.
It is very important to have your thoughts under control, to be mindful and to know what you want so as not to be disappointed when things don't go your way. But at the same time things can go your way and dreams can be fulfilled when you know and love yourself and when you are aware of what you really want.
But nevertheless, the spiritual world is as close to us as ever before and is really taking care of us and guiding us along the path. So take your time and make yourself aware of how the golden, new times and energies work and then enjoy confidently the manifestation of your 'good life', because living your life by example contributes towards creating a better, more joyous and peaceful world.
However, if you are not aware of the quality of this new golden age and do not know how the energy flows and manifests itself, find peace and observe yourself, your inner being, your thoughts and what is happening around you. For your outer world is your inner mirror. It has never been different and will always be the same, and yet it is different, because it's the time –  when change takes place.
Many of you have been preparing for it for a long time and yet it can be challenging if, after such longing, the hoped for is now standing in front of the door and only has to be let in. Open the door wide and do not hesitate if you can finally get the one thing you've been waiting for so long.
Consciousness is the path to one's own freedom!
Om namah Shivaya
Nirr
~ The Shamanic Fire Path ~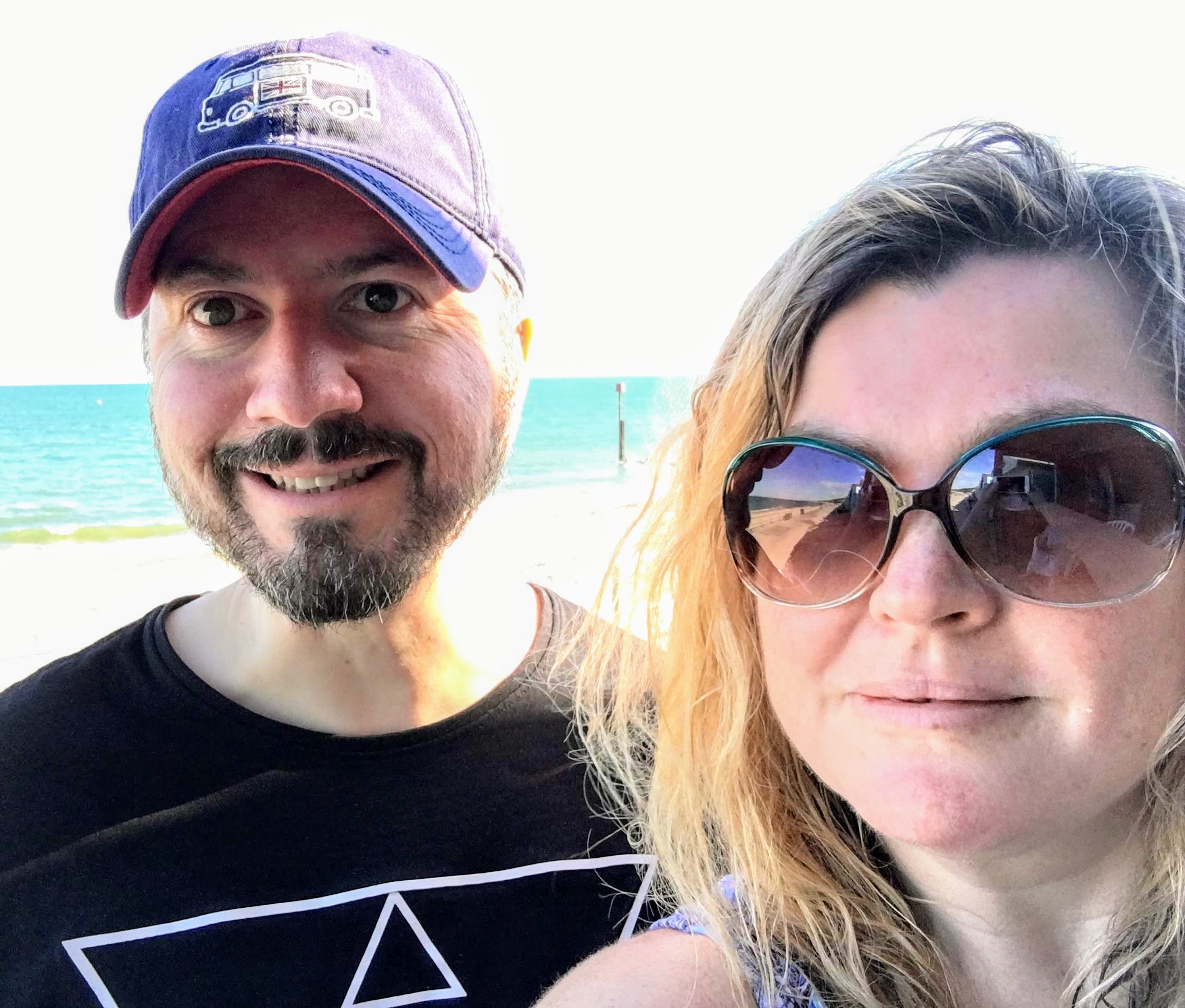 OKTOBER 2017 (German):
Beruhige Deinen Geist!
Die Zeit ist jetzt um wieder still zu werden um den Veränderungen zu lauschen. Denn in uns und um uns wird geschöpft und zwar blitzschnell und nicht mehr so wo wir wir es von vergangen Zeiten gewohnt waren sondern in einer Manier die wir uns erst vergegenwärtigen müssen. Kaum daran gedacht und seine Gedanken nicht unter Kontrolle gehabt/oder vielleicht auch gehabt, werden Dinge manifestiert die wir entweder herbeigesehnt haben oder nicht wirklich haben wollten.
Nichtsdestotrotz, die geistige Welt ist uns so nahe wie noch nie und ist daran bedacht uns auf die richtige Spur zu bringen. Nimm Dir also Zeit und mache Dir bewusst wie die goldene/neue Zeit funktioniert und dann kannst du getrost und beruhigt in vollen Zügen schöpfen, manifestieren und genießen.
Bist du Dir jedoch der Qualität dieser neuen goldenen Zeit nicht bewusst und weisst nicht wie die Energieflüsse wirken und sich manifestieren, finde Ruhe und beobachte Dich, Dein Inneres, deine Gedanken und was um Dich herum passiert. Denn Deine äussere Welt ist dein Innerer Spiegel. Es war noch nie anders und wird auch immer so sein und doch ist mittlerweile eines anders, die Zeit, in der Veränderung stattfindet.
Viele von Euch haben sich schon lange darauf vorbereitet un trotzdem kann es herausfordernd sein wenn nach so langer Sehnsucht das erhoffte nun vor der Türe steht und nur noch hereingelassen werden muss. Macht die Türen weit auf und zögert nicht wenn Ihr nun endlich das bekommen könnt, auf das Ihr so lange gewartet habt.
Das Bewusst werden ist der Weg zur eigenen Freiheit !
Om namah Shivaya
Nirr
~ The Shamanic Fire Path ~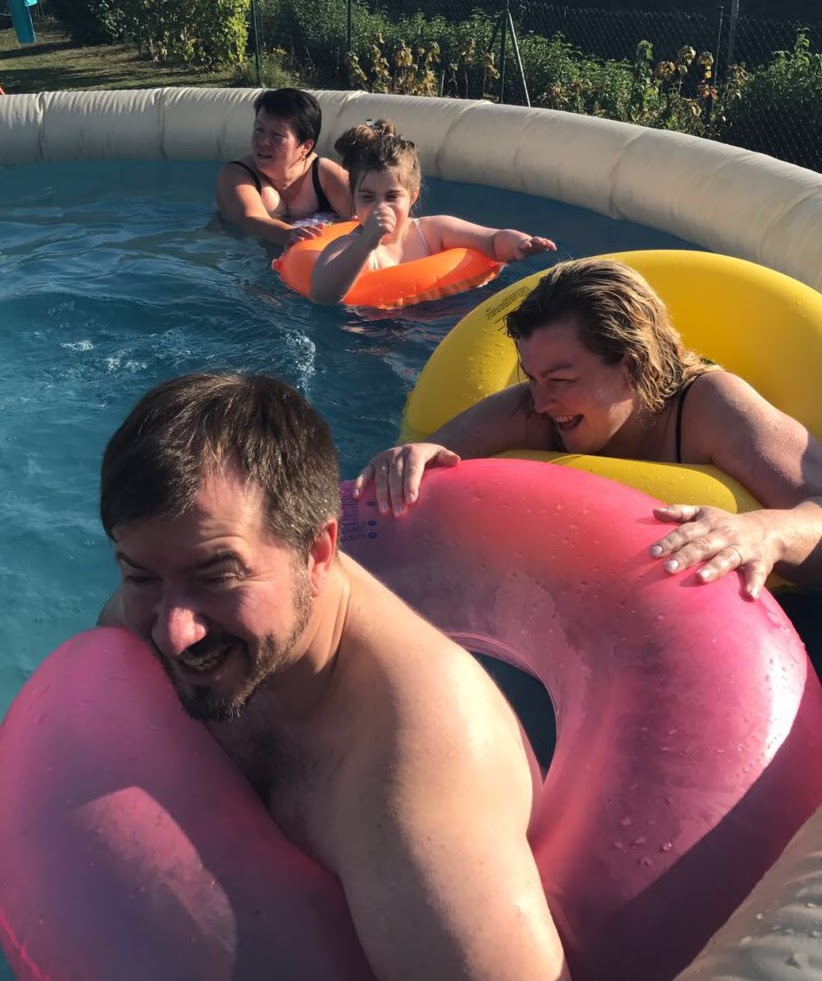 SEPTEMBER 2017 (English):
SOLACE:
Devote yourself and experience a comforting time full of love and exciting moments. Lay flat on the ground and connect with the earth. Breathe deeply into the earth to become one with her heartbeat and to experience and feel what surrender means. Surrender to life and surrender to your being – your Love.
Learn how to live in harmony with the rhythm of the earth and how the currently outpouring gifts of heaven, the earth and life can just be accepted and lived.
This step into devotion requires a lot attention and calmness, and the willingness to enter deeply into this experience, because once experienced and lived, the divine gifts can always be accepted with an open heart of devotion and an inexhaustible stream of love can be generated.
Therefore, become one with the earth and learn to live in devotion and you do not need to worry about any scarcity. Because in devotion to the gifts of heaven and earth, you create such a powerful river that carries and nourishes you at any time and lets you constantly recognise your unique being with its abilities and potentials.
I wish you a lot success with living in devotion and thus experience a very new flow and a endless stream of being nourished and loved.
Om namah Shivaya
Nirr
~ The Shamanic Fire Path ~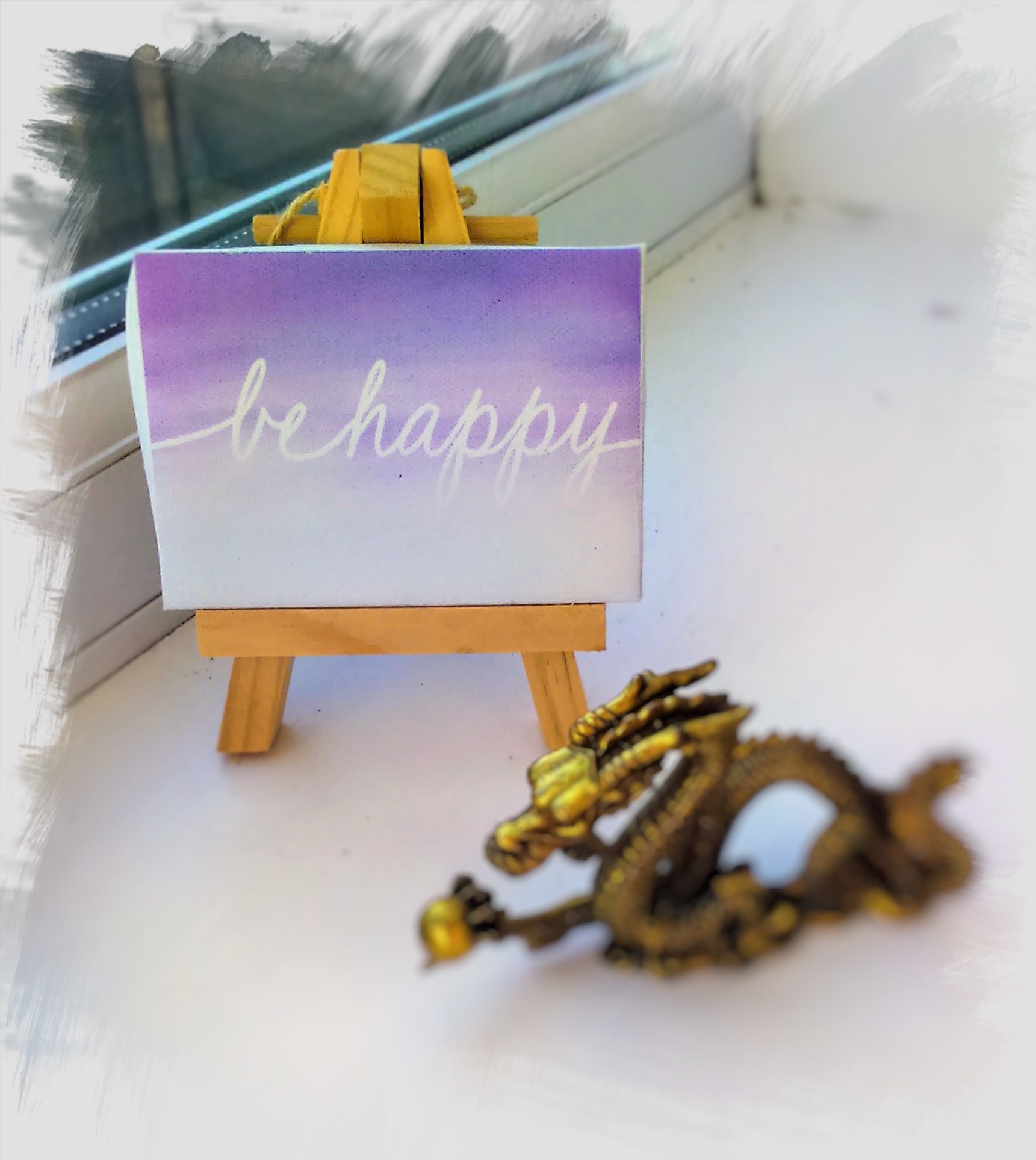 SEPTEMBER 2017 (German):
Gib dich hin und erfahre eine trostvolle Zeit voller Liebe und aufregender Momente. Lege Dich flach auf den Boden und verbinde Dich mit der Erde. Atme tief in die Erde hinein um eins mit Ihrem Herzschlag zu werden und zu erfahren und zu spüren was Hingabe, Hingabe an das Leben und Hingabe an Dein Wesen, deine Liebe bedeutet.
Erfahre nun wie Im Gleichklang mit dem Rhythmus der Erde Hingabe gelebt werden kann und wie die vielen Geschenke die der Himmel, die Erde und das Leben gerade ausschüttet angenommen und gelebt werden können.
Dieser Schritt zur Hingabe erfordert viel Aufmerksamkeit und Ruhe und die Bereitschaft ganz tief in diese Erfahrung eintreten zu wollen, denn einmal erfahren und erlebt, können die göttlichen Geschenke immer wieder mit einem offenen Herzen der Hingabe angenommen und ein unerschöpflicher Strom aus Liebe erzeugt werden.
Deshalb werde eins mit der Erde und lerne in Hingabe zu leben und du brauchst dir keine Gedanken mehr über Mangelerscheinungen zu machen. Denn in Hingabe zu den Geschenken des Himmels und der Erde erzeugst du einen so starken Fluss, der Dich jederzeit trägt und nährt und Dich immer wieder neu Dein einzigartiges Sein mit seinen Fähigkeiten und Potentiale erkennen läßt.
Viel Erfolg beim Dich Hingeben und einer dadurch ganz neuen Erfahrung von Genährt und Geliebt sein.
Om namah Shivaya
Nirr
~ The Shamanic Fire Path ~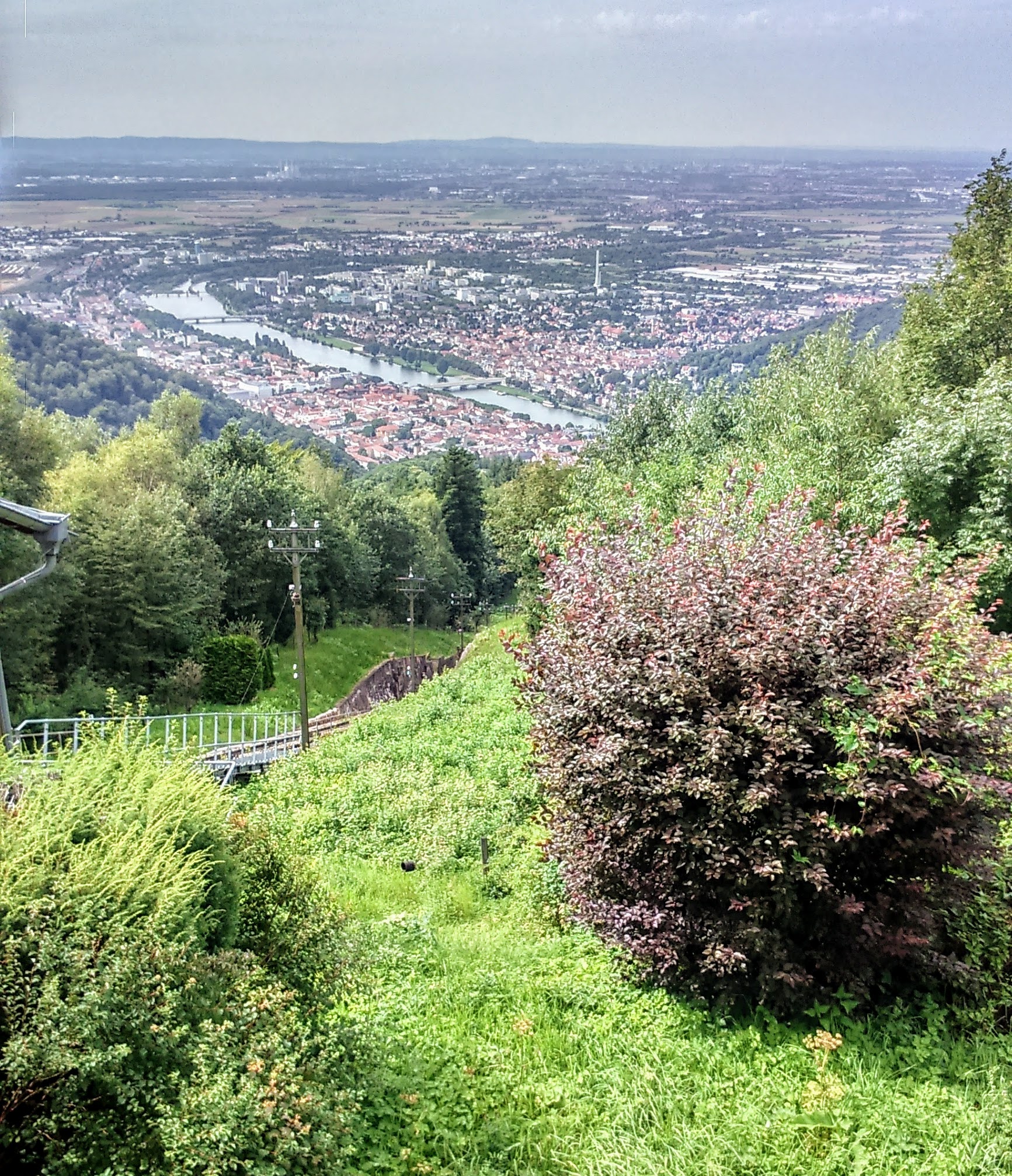 >
AUGUST 2017 (English):
This month is devoted entirely to the expansion of the heart chakra. The new energy currents that have brought change in the last few months would like to redesign themselves by expanding the heart chakra.
So do not hold yourself back and let the powerful stream of love flow through you. Get rid of limitations and resistances and the feeling you need to hold something back and just let it flow. The more you free yourself from these resistances and the more you let love flow, the more your heart chakra can expand and the easier you can spread your love.
The search for love in the outside will be less and to be one in the inside will give you an incredible calm, strength and empowerment.
Good luck in expanding and spreading your love.
Welcome yourself!
Om namah Shivaya
Nirr
~ The Shamanic Fire Path ~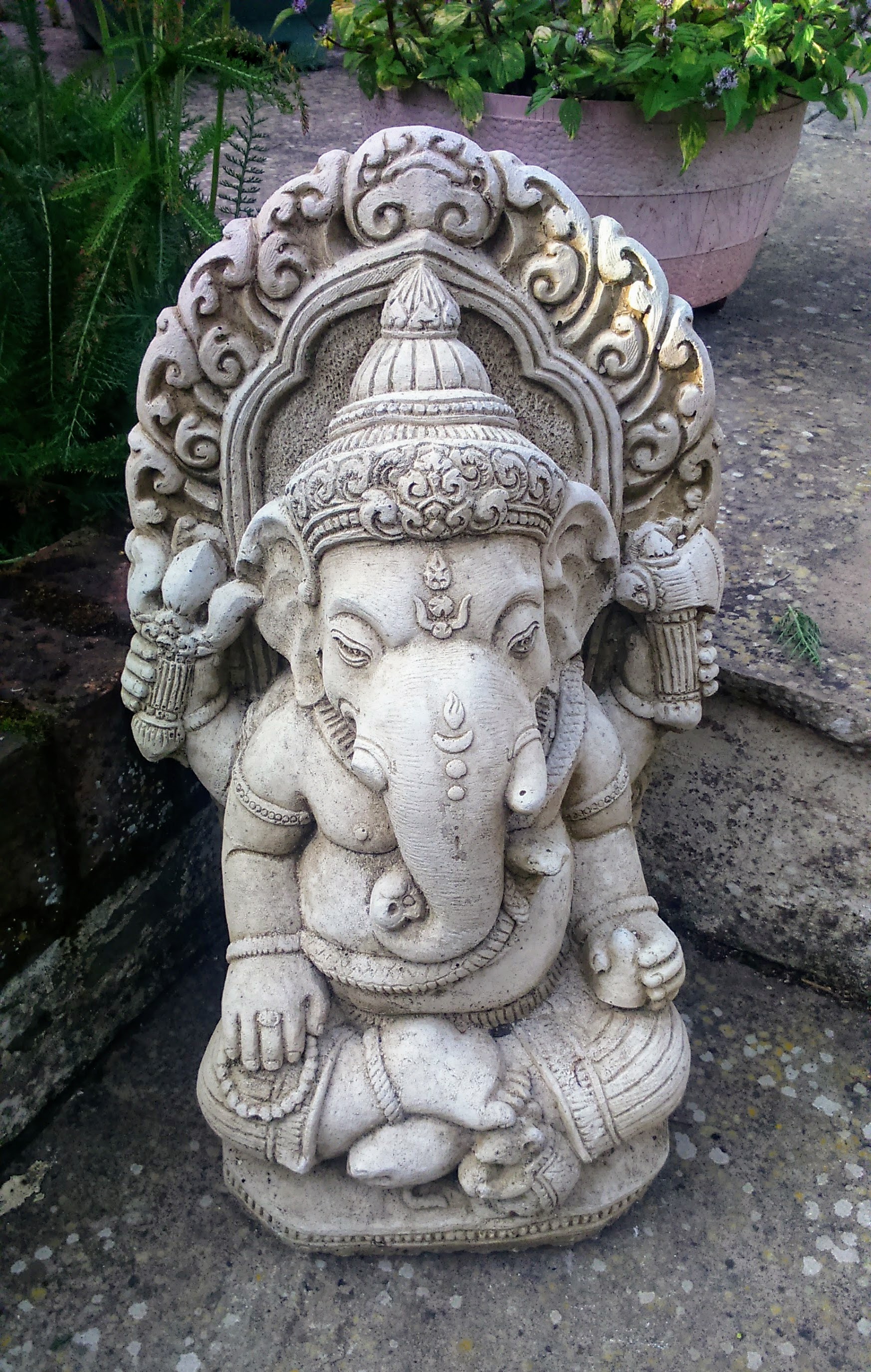 AUGUST 2017 (German):
Dieser Monat ist ganz der Ausdehnung des Herzchakras gewidmet. Die neuen Energieströme die in den letzten Monaten Veränderung brachten möchten sich jetzt neu ausformen indem Sie das Herzchakra weiten.
Deshalb halte Deine Liebe nicht zurück und lass den gewaltigen Liebesstrom durch dich hindurchfliessen. Löse Dich von Begrenzung und dem Widerstand etwas halten zu müssen und lass es fließen. Je mehr du Dich frei machst und fliessen läßt, desto mehr kann sich Dein Herzchakra ausdehnen und Deine Liebe verströmen.
Das Suchen von Liebe im Aussen wird weniger und das EINS Sein im Innen gibt Dir eine unglaubliche Ruhe, Kraft und Stärke.
Viel Freude beim Weit machen und beim Ausdehnen deiner Liebe.
Heiße Dich willkommen.
Om namah Shivaya
Nirr
~ The Shamanic Fire Path ~
JULY 2017 (English):
The voice of God is unmistakable. Only for those who have been ignoring the Divine for decades, will continue to be deaf and indulge in oblivion. They will ultimately have to make a decision whether they really want to participate in this increase of consciousness or retreat and to eventually join this development at a later time.
Nevertheless everyone has the opportunity to live their full potential and to get more support than ever before from the earth. Through the golden light from heaven and the ever-increasing quality of Christlight, the earth is once again able to supply life with high-quality nutrients.
Be grateful for this gracious time, devote yourself and learn to take on this rich harvest and profit for you. Because it is not easy for everyone to deal with this fullness in a responsible way.
However, it is never too late to learn love. The time is now.
Om namah Shivaya
Nirr
~ The Shamanic Fire Path ~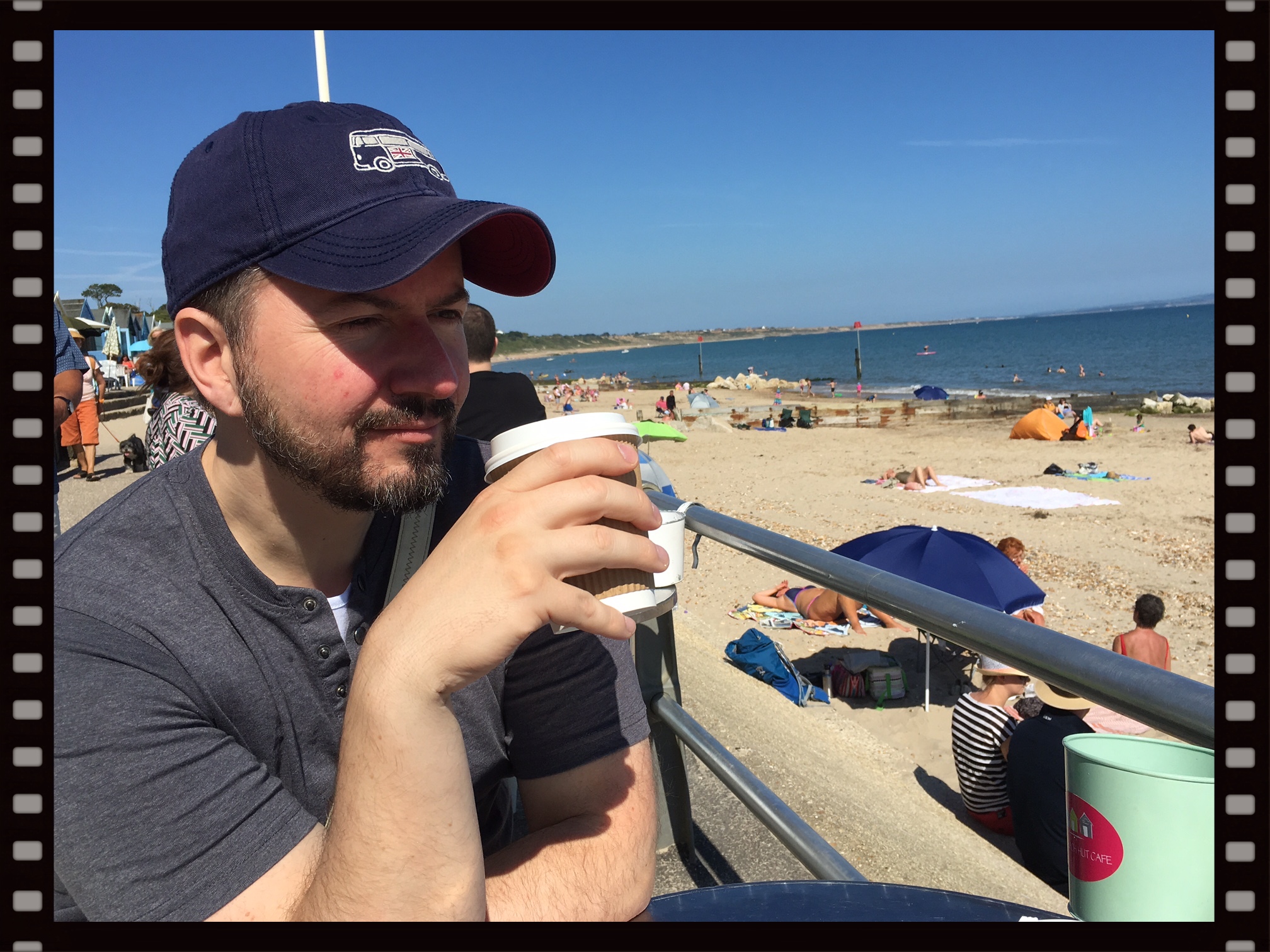 ~
JULI 2017 (German):
Die Stimme Gottes ist unüberhörbar. Nur für die, die schon über Jahrzehnte das Göttliche ignoriert haben werde auch weiterhin taub sein und im Vergessen schwelgen um letztendlich eine Entscheidung zu treffen ob Sie nun wirklich bei diesem Bewusstseinsanstieg teilhaben wollen oder sich zurückziehen um an einem evtl späteren Zeitpunkt dieser Entwicklung beitreten.
Nichtsdestotrotz jeder hat die Möglichkeit sein volles Potential zu leben und mehr als nie zuvor wieder die Unterstützung von der Erde zu bekommen. Denn durch das goldenen Himmelslicht und die immer mehr aufsteigende Christusqualität ist die Erde wieder in der Lage, Leben ausreichend mit qualitativ hochwertigen Nährstoffen zu versorgen.
Seit dankbar für diese gnadenreiche Zeit, gebt Euch hin und lernt diese ergiebige Ernte anzunehmen und gewinnbringend für Euch einzusetzen. Denn nicht jedem fällt es leicht mit dieser Fülle verantwortungsbewusst umzugehen.
Doch es ist nie zu spät lieben zu lernen. Die Zeit ist jetzt.
Om namah Shivaya
Nirr
~ The Shamanic Fire Path ~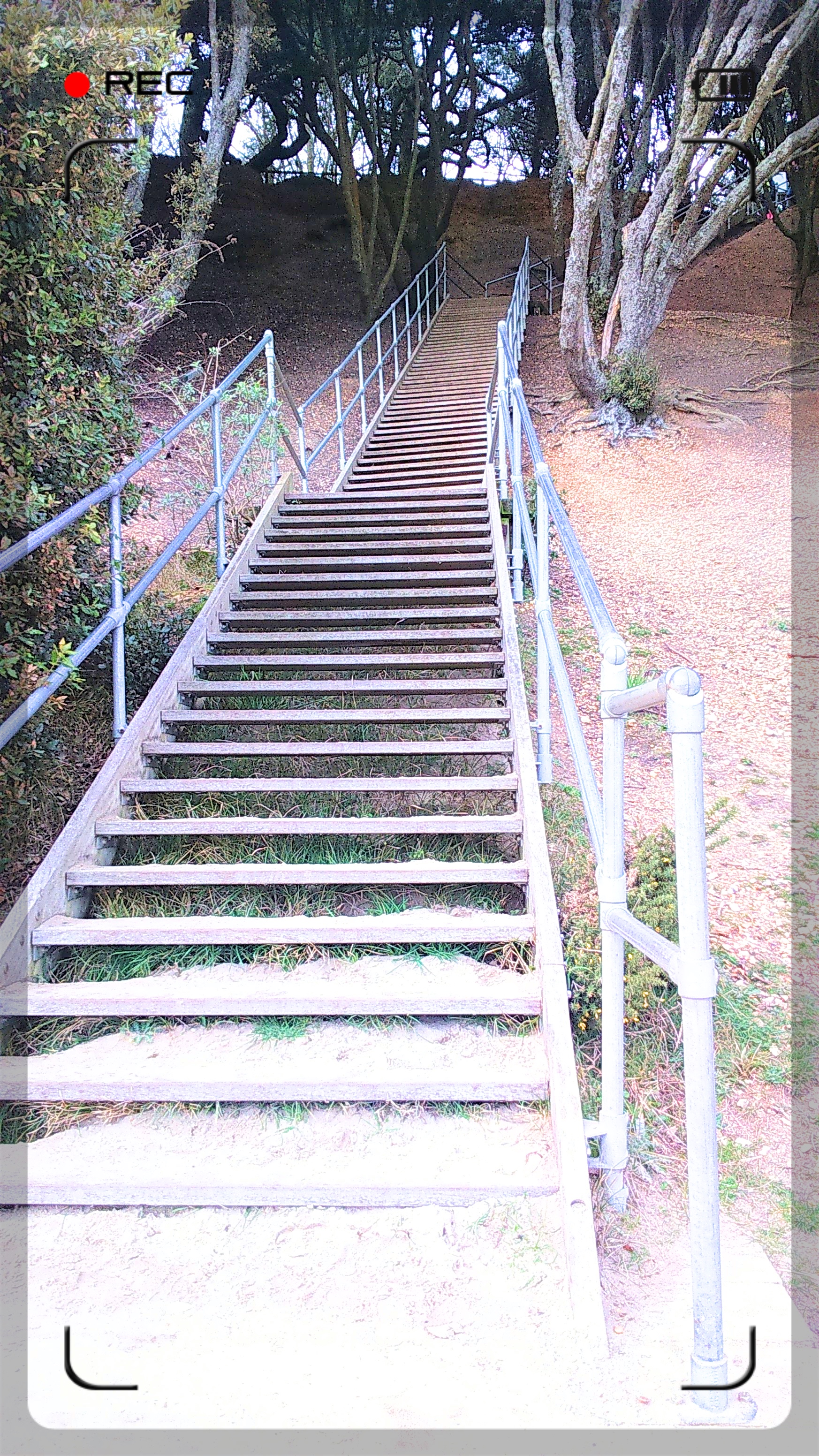 JUNE 2017 (English):
The strong light pulses of the new moon at the end of May are accompanied by strong energy changes which almost catapult us into June.
The continuously sown light seeds of the past appear now more and more and begin to bear their fruits. The spiritual networks which have prepared and accompanied this for so long are now required to weave their light network over the earth more and more together so that the golden age can shine more and more in its full glory.
Now is the time to find, if you haven't already, the light network you belong to. Because to live in a spiritual community, or to have at least contact with spiritual awakened people, whatever way the connection may be, will find more and more importance in order to be able to experience the outer ups and downs with more equanimity.
So be courageous and go in resonance with the light networks and light pulses from which you feel called and attracted, to then be carried by the light of these networks. For these light networks span the earth to carry the golden waves of the golden age and create balance. Be serene, meditate, create an exercise which always carries you back into your heart, which centres you, lets you serve and thereby carries you responsibly through this time.
Om namah Shivaya
Nirr
~ The Shamanic Fire Path ~

~
JUNI 2017 (German):
Die starken Lichtimpulse des Neumond Ende Mai gehen mit starken Energieveränderungen einher die uns fast schon sprungartig in den Juni katapultieren.
Die kontinuierlich gesäten Lichtsaaten der Vergangenheit kommen jetzt immer mehr und mehr zum Vorschein und tragen Ihre Früchte. Deshalb sind jetzt auch die spirituellen Netzwerke gefordert Ihr Lichtnetz immer mehr zusammenzuweben und gleichmäßig über die Erde zu spannen, so dass das goldene Zeitalter in seinem vollen Glanze immer mehr erstrahlen kann.
Finde auch du nun, wenn du nicht schon hast, das Lichtnetzwerk zu dem du gehörst, den in einer spirituellen Gemeinschaft zu leben oder zumindest mit spirituell erwachenden Menschen Kontakt zu haben, auf welchem Weg die Verbindung auch immer sein mag, wird immer mehr an Bedeutung und Wichtigkeit gewinnen um einfacher die kommenden Höhen und Tiefen im Außen mit mehr Gleichmut erfahren zu können.
Deshalb sei mutig und geh in Resonanz mit den Lichtnetzwerken und den Lichtimpulsen von denen du dich angesprochen und angezogen fühlst, um dann getragen im Licht dieser Netze zu sein. Denn diese Lichtnetzwerke spannen sich über die Erde um die goldenen Wellen des goldene Zeitalters zu tragen und Gleichgewicht zu erschaffen. Sei gleichmütig, meditiere, erschaffe Dir eine Übung die dich immer wieder in dein Herz trägt, die Dich in deine Mitte bringt und Dich Dienen läßt und Dich dadurch verantwortungsbewußt durch diese Zeit trägt.
Om namah Shivaya
Nirr
~ The Shamanic Fire Path ~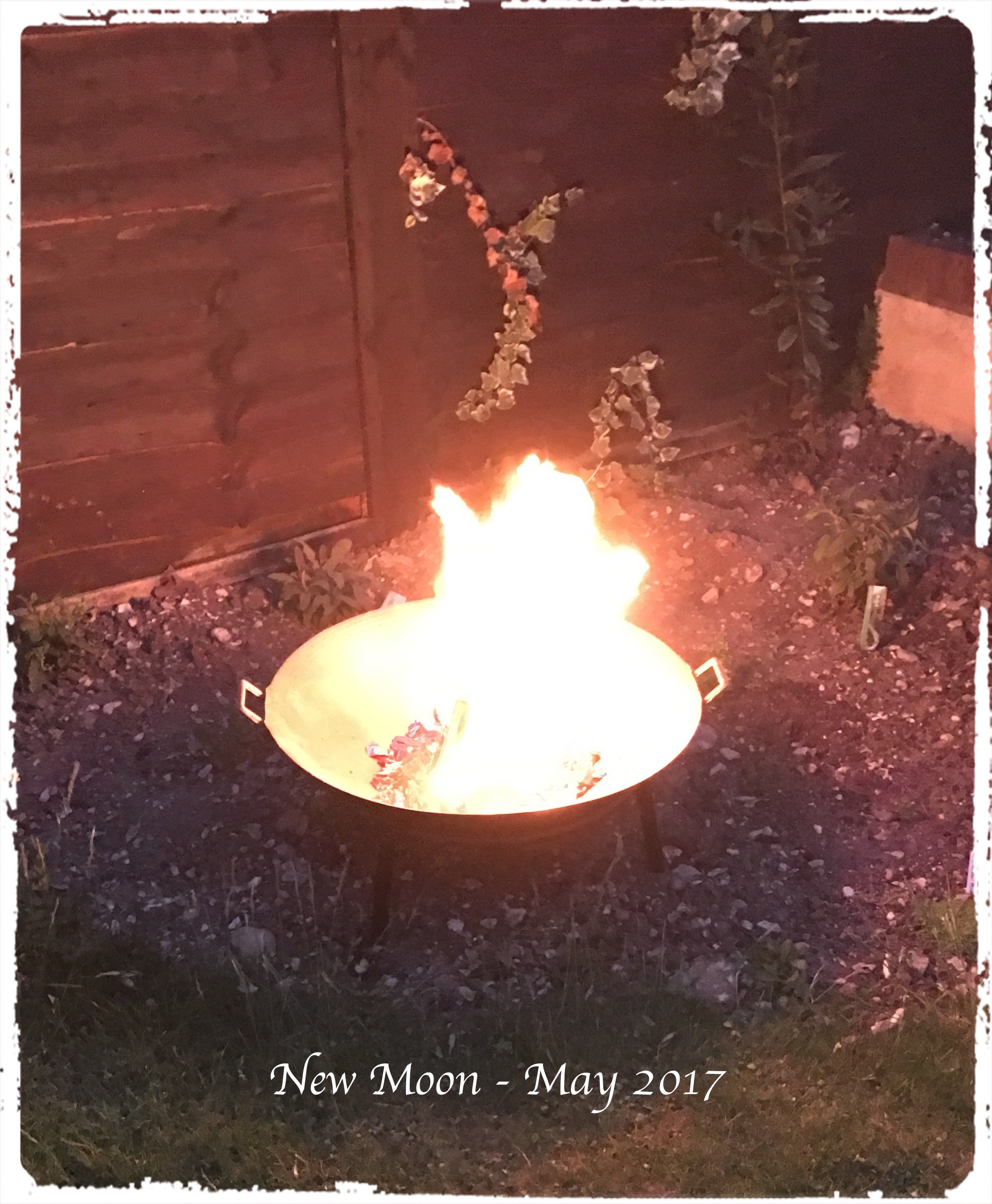 APRIL 2017 (English):
It is now time to welcome the new kings and queens, princes and princesses, the real leaders and rulers.
It is a very merciful time where the real leaders and rulers, the ones who lead with their heart, can regain their dignity and rule again. It is a time of joy for all those who have longed to live an abundant life full of love and joy. So let us all join together and welcome these heart focused rulers, honour and support them in their mission, so that the Golden Age is very golden, lucrative and full of joy and love for all.
For all those who lead and rule, it is important to accept these tasks in humility and love and not to deny leadership. So a cheers to all the leaders, to all the lovers, to all who follow their path in joy and thereby create a world of perfection just as it has never been before.
Everyone has the potential to realise his abilities and qualities and to live peacefully on this earth now.
I wish you all the best on you path, lot of love and success.
Om namah Shivaya
Nirr
~ The Shamanic Fire Path ~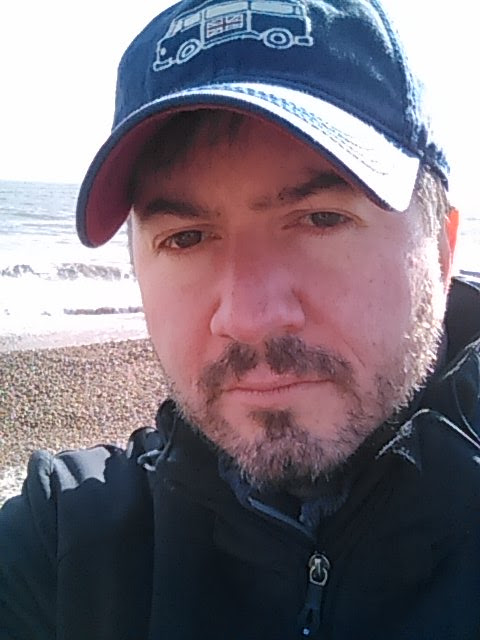 APRIL 2017 (German):
Es ist nun an der Zeit die neuen Königinnen und Könige, Prinzessinnen und Prinzen, die wirklichen Führer und Herrscher willkommen zu heißen.
Es ist eine sehr gnadenreiche Zeit in der die wirklichen, mit dem Herz führenden Führer und Herrscher wieder in Würde an die Macht gelangen können. Es ist eine Zeit der Freude für alle die, die sich danach gesehnt haben in Liebe und in Freude ein Leben in Fülle zu leben. Deshalb lasst uns alle an einem Strang ziehen und diese liebevollen Herrscher begrüßen, empfangen, ehren und Sie in Ihrer Aufgabe unterstützen, so dass das goldene Zeitalter sehr golden und für alle gewinnbringend und voller Freude und Liebe ist.
Für alle die, die Führen und Herrschen ist es wichtig, diese Aufgaben in Demut und Liebe anzunehmen und das Führen nicht zu verweigern. Also ein Hoch an alle Führenden, an alle Liebenden, an alle die nun in Freude dem eigenen Ziel entgegensteuern und dadurch eine Welt der Vollkommenheit erschaffen so wie Sie noch nie dagewesen ist.
Jeder hat nun das Potenzial seine Fähigkeiten und Qualitäten zu verwirklichen und friedvoll auf dieser Erde zu leben.
Ich wünsche Euch auf diesem Weg alles Liebe, gutes Gelingen und viel Erfolg.
Om namah Shivaya
Nirr
~ The Shamanic Fire Path ~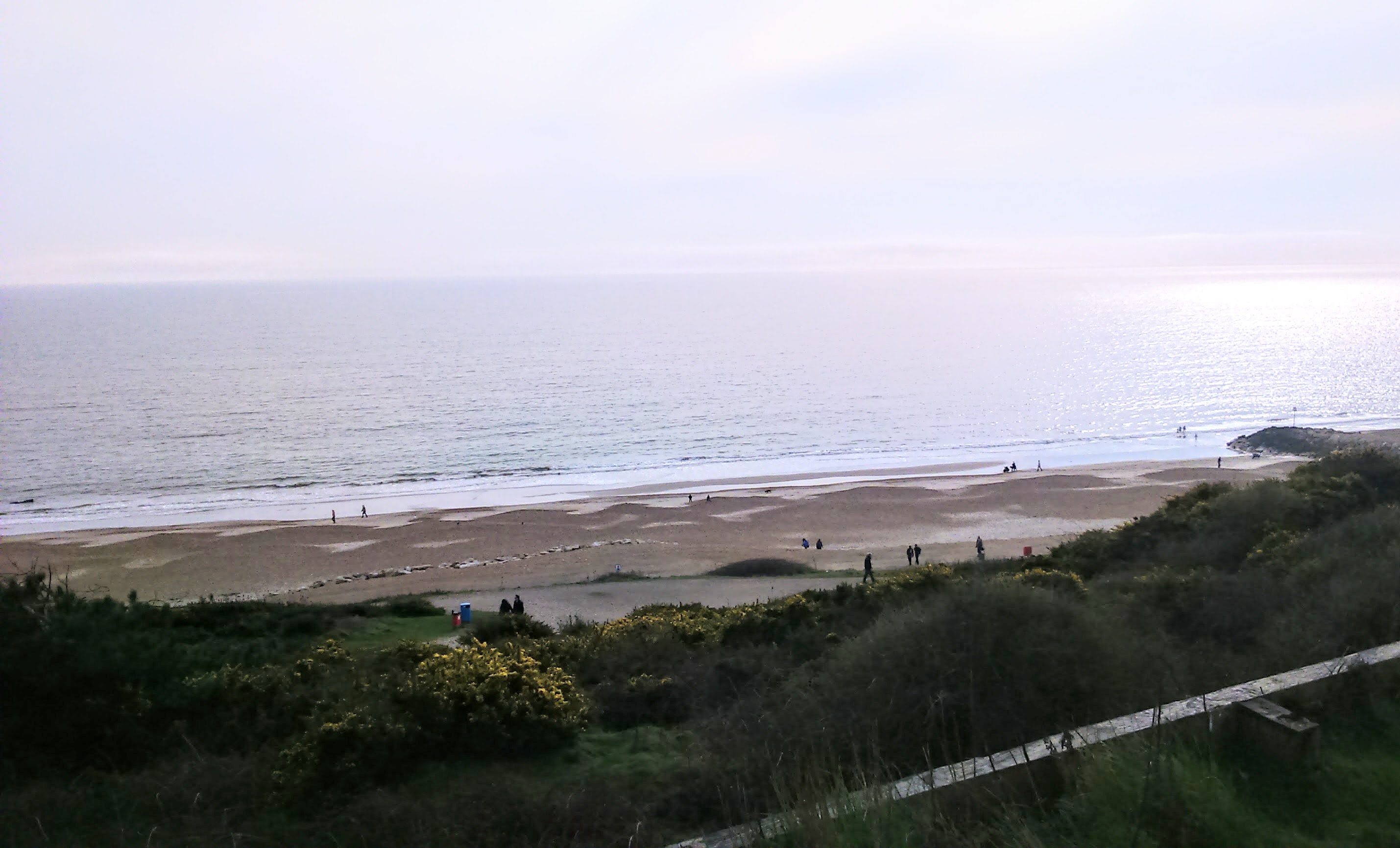 JANUARY 2017 (English):
Once again it is time. A new year begins and we set ourselves goals, or not…. regardless, this year is shaped by finding your divine gifts.
And therefore please start to take time everyday to get quiet, at least 15 minutes, to listen to yourself. Listen inside of you, listen to yourself and start living again. For with hearing yourself you will start hearing Mother Earth again. You hear yourself – you understand who you are – you feel yourself again – and you begin to live yourself.
With every breath you take in living yourself, the earth starts to breath more freely again – and rejoices – and sighs with relief – and gives good things back to you.
The more we humans take time for ourselves and do what makes us happy and share our divine gifts with our fellow human beings and the earth, the more Mother Earth gifts us with nutritious food, with clean air and with fresh water.
So do good for yourself and do good for Mother Earth and let the year 2017 be characterised by love – love for yourself and the gift of your divinity.
If you should have trouble getting quiet, or listening to yourself or living your divine gifts, then get yourself help to do this. Then this is joy: Finding your divine gifts and sharing them and taking part deliberately when others share their divine gifts with you.
Also begin to see the larger picture, start to look from a higher perspective and see the clockwork, the gears that interlock and drive the great play of the earth with its people. Every gear is important, so love yourself and feel good, so that you are best prepared for the challenges of the upcoming year.
There will be ups and downs again, but if you are strengthened from your heart and learn to be guided by your heart then you can best meet these challenges.
Do your fellow men and the earth a favour and begin to love yourself and live. I wish you every success and should you feel drawn to need my support feel free to contact me.
Om namah Shivaya
Nirr
~ The Shamanic Fire Path ~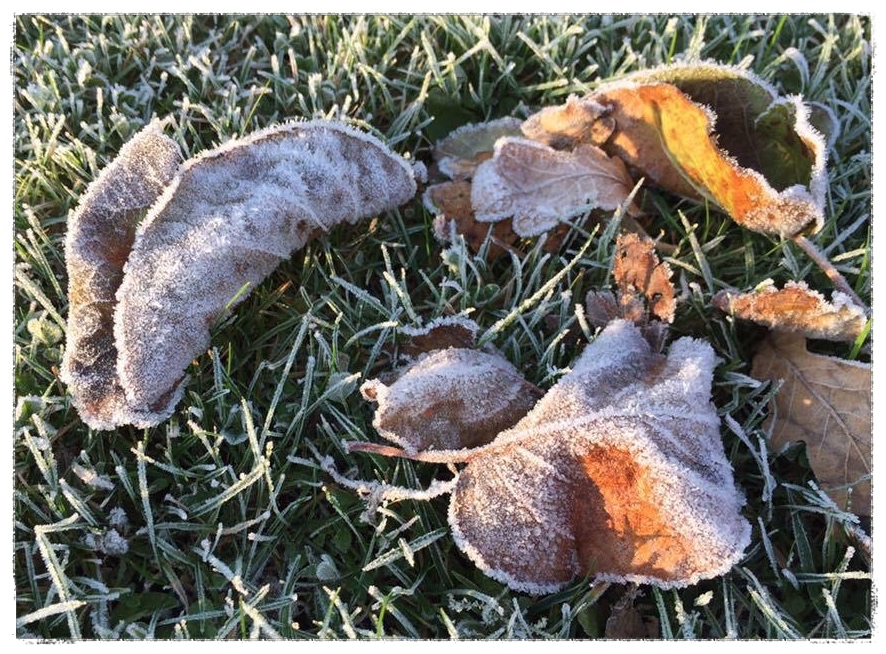 JANUAR 2017 (German):
Wieder einmal ist es soweit. Ein neues Jahr beginnt und wir setzen uns Ziele, oder auch nicht…. Wie auch immer, diese Jahr ist geprägt vom Finden deiner göttlichen Geschenke.
Und deshalb werde still und nimm dir jeden Tag Zeit, zumindest 15 Minuten, um in dich hinein zuhören. Hör in dich hinein, hör auf dich und fange wieder an dich zu leben. Denn mit dem hören von dir selber beginnst du auch wieder die Mutter Erde zu hören. Du hörst dich selber – du verstehst wer du bist – du spürst dich wieder – und fängst and dich zu leben. Mit jedem Atemzug mit dem du dich wieder selber lebst kann auch die Erde wieder freier atmen – und freut sich – und atmet auf – und beschenkt dich.
Je mehr wir Menschen uns wieder Zeit für uns selber nehmen und das machen was uns Freude bereitet und unsere göttlichen Geschenk mit unseren Mitmenschen und der Erde teilen, desto mehr beschenkt uns Mutter Erde wieder mit nährstoffreichen Essen, mit sauberer Luft und mit frischem Wasser.
Deshalb tu gutes für dich selber und tu dadurch gutes für Mutter Erde und somit lass das Jahr 2017 geprägt sein von Liebe – Liebe zu dir selber und das verschenken deiner Göttlichkeit.
Wenn du Schwierigkeiten haben solltest, still zu werden – in dich hinein zuhören – deine göttlichen Geschenke zu leben – dann lass dir helfen. Lass dir helfen beim Finden deiner Geschenke, beim Finden deiner Göttlichkeit.
Denn das bereitet Freude: Das Finden deiner göttlichen Geschenke und das Teilen dieser! Nimm auch ganz bewußt teil wenn andere ihre göttlichen Geschenke mit dir teilen – wichtig 🙂
Mach dir auch das größere Bild bewußt, beginne aus einer höheren Perspektive zu schauen und sehe das Uhrwerk, die Zahnräder die ineinander greifen und das große Schauspiel der Erde mit ihren Menschen antreibt.
Jedes Zahnrad ist wichtig! Und deshalb liebe dich selber und fühl dich wohl dabei – denn so bist du am besten den Herausforderungen des neuen Jahres gewappnet. Es wird wieder Höhen und Tiefen geben doch wenn du gestärkt von deinem Herzen aus handelst und lernst dich von deinem Herzen aus führen zu lassen dann kannst du am besten diesen Herausforderungen gerecht werden.
Mache dir, deinen Mitmenschen und der Erde einen Gefallen und beginne dich zu lieben und zu leben. Ich wünsche Dir viel Erfolg und unterstütze dich gerne dabei.
Om namah Shivaya
Nirr
~ The Shamanic Fire Path ~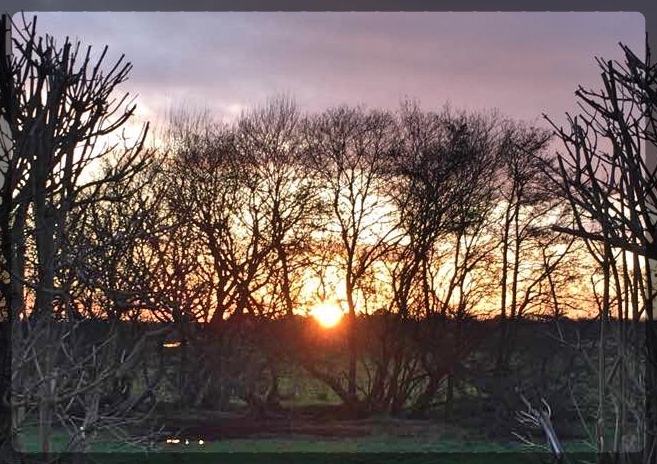 DECEMBER 2016 (English):
YES, there is a lot going on in the light worlds.
For those who are already aware of these changes in the light worlds and for those who are already very receptive to light, it is now very exciting and also much easier to deal with these impulses and to integrate them joyfully into their flow of life.
For those who are not yet consciously aware of light, and for those who are not yet aware of how to react to these new light impulses and deal with them, these light impulses, which bring change, manifestation processes and in general the raising of consciousness, can be challenging. Confusion and banging your head against a wall seems to be almost the order of the day. To invite and to ENGAGE WITH these light energies is the key.
But do not lose courage, you can tune into this lightful process at any time and perceive these fast changing light impulses and thereby redesign your life flow and thus create a bright new time. Let yourself be supported if you can't do it on your own, because for open hearts, help is always there.
Be awake and take this light in your life (environment, relationships, family, work etc …) on board. It would be great and very joyful to end this year in this creative process and automatically be ready for the new year to come.
The time of December is a very nice time, and to make yourself aware of the vibration for the coming year is a good thing to do and it would like to be perceived joyfully. I wish you a nice December, a nice festive season and a successful new year.
Om namah Shivaya
Nirr
~ The Shamanic Fire Path ~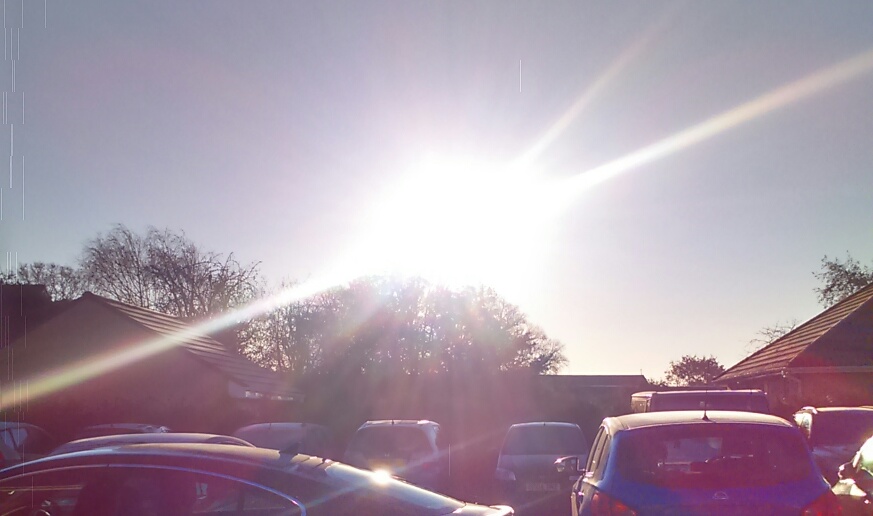 DEZEMBER 2016 (German):
Oh ja. Es ist viel los in den Lichtwelten.
Für die, die schon bewußt diese Veränderungen in den Lichtwelten wahrnehmen und für die die schon sehr aufnahmefähig für Licht sind, für die ist es nun sehr spannend und auch viel einfacher mit diesen Impulsen umzugehen und sie in ihren Lebensfluss freudig zu integrieren.
Für die die noch nicht so bewußt Licht wahrnehmen und für die die noch nicht wissen wie sie auf diese neuen Lichtimpulse reagieren und mit ihnen umgehen sollen, für die können diese Lichtimpulse die mit Veränderung, Manifestationsprozessen und generell Bewusstseins-, und Schwingungsanhebung bringen, herausfordernd sein. Verwirrung und wie vor den Kopf gestossen sein, scheinen fast schon an der Tagesordnung zu sein. Das einladen und darauf EINLASSEN ist der Schlüssel.
Doch verliere nicht den Mut, du kannst dich jederzeit eintunen in diesen lichtvollen Prozess und diese schnell veränderlichen Lichtimpulse wahrnehmen und dadurch deinen Lebensfluss neu gestalten und somit eine lichtvolle neue Zeit erschaffen. Lass dich auch unterstützen wenn du alleine nicht weiterkommst, denn für offene Herzen steh Hilfe jederzeit bereit.
Sei wach und nehme diese Lichtimpulse in deinem Leben (Umfeld, Beziehung, Familie, Arbeit etc…) auf. Denn das wäre richtig gut und bereitet Freude über diesen gestalterischen Prozess dem Ende des alten Jahres entgegen zu gehen und somit auch schon für das neue Jahr vorbereitet zu sein.
Die Dezemberzeit ist eine sehr schöne Zeit und das bewußt machen auf die Schwingung für das kommende Jahr ist interessant und möchte freudig wahrgenommen werden. Ich wünsch Dir einen schönen Dezember, eine schöne festliche Zeit und ein gutes Gelingen im neuen Jahr.
Om namah Shivaya
Nirr
~ The Shamanic Fire Path ~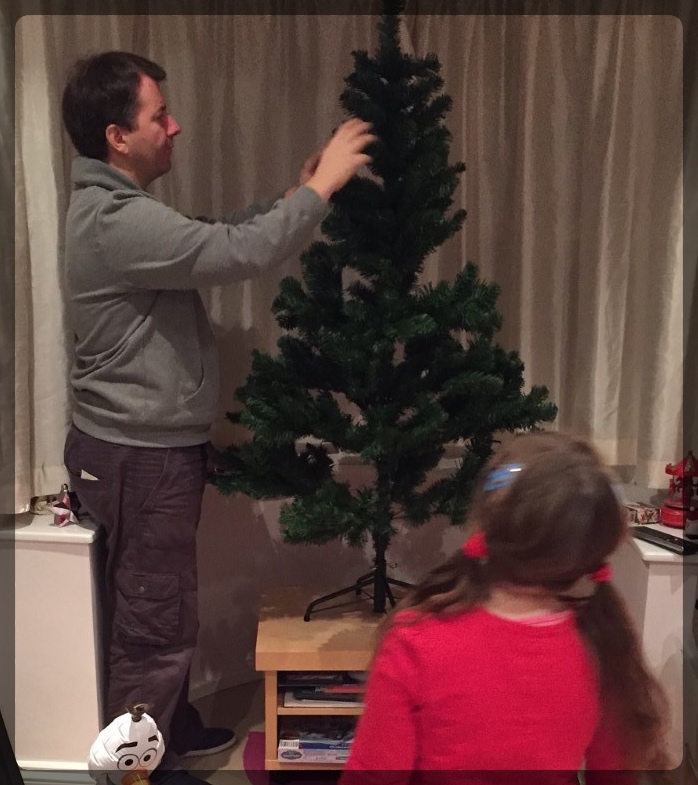 NOVEMBER 2016 (English):
It is now time to put into action the energies which come in waves onto earth through the lunar cycles. These energies, these incoming light impulses, germinate the seeds that have been sown for a long time.
Through these growing creation and changing processes that are now wanting to be lived, everyone is encouraged to actively take in the light pulses in their environment in order to see and understand what is to be implemented in action – be it in partnership, be it in the working world, be it with friends and acquaintances or the way to life, habits and lifestyle. We are asked to act consciously and bring the light impulses into a flow which corresponds to our being, our divinity.
The light pulses are getting stronger and are no longer to be omitted, so that even people who did not want to listen for a long time and were holding on to their old structures are now hearing this call and are invited to enter this flow full of light, so that we are able to create this Golden Age together.
A time where LOVE, PEACE AND JOY determines our lives.
So look in your daily life, look where processes are no longer in flow and no longer correspond to this new time and see what you can do to create a joyful flow again.
For that, I wish you success, lots of fun and motivation, because this creative time has a lot to do with dedication and can be good fun when you get in with your whole being.
Om namah Shivaya
Nirr
~ The Shamanic Fire Path ~
.
~
•
~
••
~
••
••
~
••
~
••
~
.
NOVEMBER 2016 (German):
Es ist nun an der Zeit die Energien die wellenförmig über die Mondzyklen auf die Erde kommen in Handlung umzusetzen. Über die Mondzyklen kommen die Lichtimpulse auf die Erde die den vor lange gesäten Samen zum keimen bringt.
Durch diese aufkeimenden Schöpfungs- und Veränderungsprozesse die nun gelebt werden möchten ist jeder aufgefordert aktiv in seinem Umfeld die Lichtimpulse aufzunehmen um dann zu sehen und zu verstehen was in Handlung umgesetzt werden möchte. Sei es in der Partnerschaft, sei es in der Arbeitswelt, sei es mit Freunden und Bekannten oder die Art zu Leben, die Gewohnheiten und der Lebensstil. Wir werden aufgefordert bewusst in Handlung zu gehen und die Lichtimpulse in einen Fluss zu bringen der unserem Wesen, unserer Göttlichkeit entspricht.
Die Lichtimpulse werden immer stärker und sind nicht mehr zu überhören, so dass auch Menschen die lange nicht hören wollten und an Ihren alten Strukturen festhielten, jetzt ganz stark diesen Ruf hören und aufgefordert werden in diesen lichtvollen Fluss mit einzusteigen um gemeinsam das goldene Zeitalter erschaffen zu können.
Eine Zeit in der LIEBE, FRIEDE und FREUDE unser Leben bestimmt.
Also schau in deinem Alltag, schau wo Prozesse nicht mehr im Fluss sind und nicht mehr der neuen Zeit entsprechen und schau was du tun kannst um wieder einen freudvollen Fluss zu erzeugen.
Hierbei wünsche ich dir viel Erfolg, viel Freude und Motivation, denn diese gestalterische Zeit hat sehr viel mit Hingabe zu tun und kann so richtig Spass machen wenn du mit deinem ganzen Wesen einsteigst.
Om namah Shivaya
Nirr
~ The Shamanic Fire Path ~
~
OCTOBER 2016 (English):
PEACE, PEACE, PEACE
Peace is a vibration which is for many not perceptible anymore because it was so rare in previous times. Due to this new age, the Aquarius Age, the vibration of peace is growing in its meaning again, because peace wants to be expressed and lived in a new form.
In previous times we used to fight and have wars, but now in times that should be devoted to peace, now that the vibration of peace is coming more and more onto earth through the golden waves, we are invited to learn how to make peace – hence take your time, be silent and tune in to this very subtle vibration – take it in, make yourself familiar with it and try to express it.
Take this vibration in and live peace by finding a way of expressing it. By finding new ways of dealing with people and finding new behaviour patterns to live with them. All of a sudden you start a new way of knowing yourself, a new way of knowing your environment, a new way of knowing your family members near and far, a new way of knowing your relatives and acquaintances and also a new way of dealing with 'foreigners' and people who have traditionally been your enemies.
This vibration of peace brings a lot potential and possibilities with itself. Through this energy it is easier possible to build a network and find those people with whom you have common tasks. With tuning into this energy, taking it in and becoming aware of it, you'll build new networks, you'll find more likeminded people and new business partners and therefore previously unimagined opportunities popping up.
Thus, tune in to this energy and sense this thrilling intensity, the freshness, the passionate and the new breeze which is coming up and wants to be lived. The time is now in which you can really live and manifest your life task and you can really begin to bring and live your full potential here on earth – and that is really fun, so that you jump out of bed in the morning and eagerly, full of anticipation, express your incarnated goal authentically here on earth.
And above all you start to feel really well with it: Feeling well in your skin, feeling well here on earth, feeling well with your life's mission, feeling well with your incarnated goal and KICKSTART your LIFE – accepting all hurdles and being able to move them out of the way and therefore targeting your goal with unimagined joy and eagerness. Because the journey is the goal.
Enjoy your path to success and the fulfilment of your goals. Live your tasks joyfully.
Om Namah Shivaya
Nirr
~ The Shamanic Fire Path ~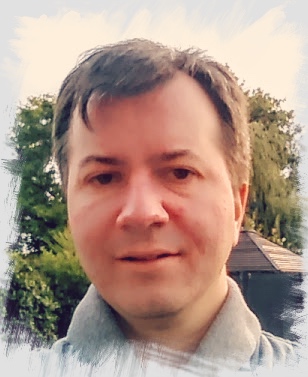 .
.
~
•
~
••
~
••
~
~
••
~
••
~
••
~
.
.
OCTOBER 2016 (German):
FRIEDEN, FRIEDEN, FRIEDEN
Frieden ist eine Schwingung die für viele nicht mehr richtig wahrnehmbar ist, da sie in der vergangenen Zeit so selten war. Die Friedensschwingung nimmt aber jetzt in der neuen Zeit (Wassermann-Zeitalter) wieder enorm an Bedeutung zu, da der Frieden neu gelebt werden will.
In den vergangenen Zeiten waren wir es gewohnt zu kämpfen und Kriege zu führen. Doch jetzt in Zeiten des Friedens, jetzt indem die Friedensschwingung immer mehr und mehr durch die goldenen Wellen auf die Erde kommt, werden wir Menschen aufgefordert Frieden leben zu lernen. Deshalb nimm dir Zeit, geh in die Stille und greife diese sehr zarte Schwingung ab, nimm sie in dir auf, mach dich mir ihr vertraut und versuche Sie auszudrücken.
Nimm die Schwingung auf und lebe Frieden indem du eine Ausdrucksweise für diese Friedensschwingung findest. Indem du einen neuen Umgang und neue Verhaltensweisen mit deinen Mitmenschen lebst. Du beginnst ein neues Dich-Selber-Kennenlernen und ein neues Kennenlernen deiner Umgebung, deiner nahen Bekannten und Verwandten und auch einen neuen Umgang mit fremden Menschen und mit deiner sogenannten "gewohnten Feindbilder".
Natürlich bringt diese Friedensenergie sehr viel Potential und sehr viel Möglichkeit mit sich. Über diese Friedensschwingung ist es leichter möglich ein Netzwerk aufzubauen und die Menschen zu finden mit denen du eine gemeinsame Aufgabe hast. Mit dem Abgreifen, bewusst werden und einschwingen auf diese Friedensenergie, wirst du neue Netzwerke bilden, neue Kooperationspartner und Geschäftspartner finden und somit tun sich ungeahnte Möglichkeiten auf.
Deshalb greife diese Energie und spüre diese nervenkitzelnde Gespanntheit, die Frische, die Erotik und die neue Brise die sich dadurch auftut und gelebt werden möchte. Es ist nun die Zeit in der du wirklich deine Lebensaufgabe manifestieren und leben kannst und nun wirklich beginnst dein volles Potential auf die Erde zu bringen und zu leben – und das macht auch richtig Spaß, so dass du morgens schon aus dem Bett springst und wirklich voller Vorfreude in den Tag hinein eiferst und dein inkarniertes Ziel in einer angemessenen Ausdrucksform auf die Erde bringst und authentisch wiedergibst.
Und vor allem beginnst du dich dabei richtig wohl zu fühlen: Wohl zu fühlen in deiner Haut, Wohl zu fühlen hier auf der Erde, Wohl zu fühlen mit deiner Lebensaufgabe, Wohl zu fühlen mit deinem inkarnierten Ziel und du kannst dabei VOLL DURCHSTARTEN – alle Hürden annehmen und aus dem Weg räumen und dadurch mit ungeahnter Freude und Eifer deinem Ziel entgegensteuern.
Denn der Weg ist das Ziel. Genieße den Weg zum Erfolg und zur Erfüllung deiner Ziele. Lebe freudig deine Aufgabe.
Om namah Shivaya
Nirr
~ The Shamanic Fire Path
SEPTEMBER 2016 (English):
LOVE, LOVE, LOVE
Love steps even more strongly into our life and pushes its way into the foreground. Our light, our love wants to be lived. A life without Love isn't foreseen in the creators plan anymore. A life without love becomes more and more destructive and the task is to find love again.
Look deep into your Self, further and further, to detect your Love – to let your Love shine – to live your Love and to expand it – and to do that again and again – till it becomes permanent.
Make it to your task, to find your Love in yourself, to cultivate it, to expand it and to share it with your fellow beings, this is the task for the forthcoming time.
Together with the increase of Shakti energies (female energies) descending from heaven to earth, it is getting easier to establish a harmonious balance and to cultivate Love in ourselves and to share it with the world.
Become one with you and your Love – surround yourself with your Love – feel yourself being really comfortable in your Love and if you should detect resistances, find help and transform them. Use the spiritual force of the fire if you can, or find people who have devoted themselves to the fire and know how to use it to transform.
Because fire and love form a strong unity and gladly support you to bring things into flow again. So put your focus on your Love and Flow and things will fall into places like a jigsaw puzzle.
Enjoy the process of finding the single pieces and becoming more whole. Enjoy and share your joy on the way towards this completeness process. Then this is a very important part towards your enlightenment, this vibrational increase – JOY, JOY, JOY on your path.
Hence have these 3 aspects in focus:
LOVE, FLOW and JOY and take advantage of the fire if you get stuck.
Om Namah Shivaya
Nirr ~ The Shamanic Fire Path ~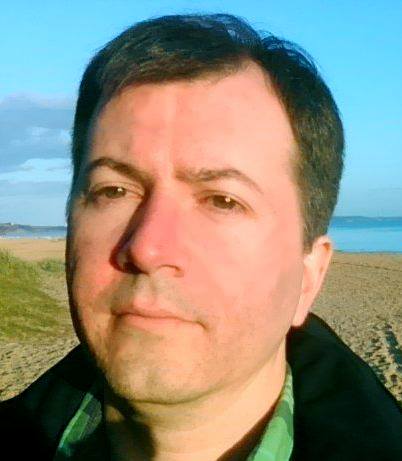 .
•
~
••
~
••
~
••
~
••
~
••
~
.
SEPTEMBER 2016 (German):
LIEBE, LIEBE, LIEBE
Die Liebe tritt immer stärker in unser Leben und schiebt sich ganz penetrant in den Vordergrund. Unser Licht, unsere Liebe will gelebt werden. Ein Leben ohne Liebe sieht der Schöpfer nicht mehr vor. Ein Leben ohne Liebe wird immer mehr zerstörerisch und die Aufgabe ist es die Liebe wieder zu finden.
Schaue tief in Dich hinein, immer wieder, um Deine Liebe in Dir zu entdecken – Sie zum Vorschein zu bringen – Sie zu leben und Sie auszudehnen – Und dies immer und immer mehr – permanent.
Mache es zu Deiner Aufgabe, Deine Liebe in Dir zu finden, sie zu kultivieren, sie auszudehnen und sie mit Deinen Mitmenschen zu teilen. Denn das ist die Aufgabe für die kommende Zeit.
Zusammen mit den immer stärker werdenden Shakti Energien (weiblichen Energien), die auf die Erde einfließen, ist es immer leichter möglich ein harmonisches Gleichgewicht herzustellen und Deine Liebe in Dir zu kultivieren und nach Aussen zu tragen.
Werde Eins mit Dir und Deiner Liebe – hülle Dich ein mit Deiner Liebe – fühle Dich richtig wohl in Deiner Liebe. Und wenn du Widerstände erkennst dann suche Hilfe und transformiere diese Widerstände. Benutze das Feuer wenn du kannst, oder suche Dir Menschen, die sich dem Feuer hingegeben haben und wissen wie Sie es zur Transformation einsetzen können.
Denn Feuer und Liebe bilden eine Einheit und stehen Dir gerne zur Hilfe um Dinge wieder in Fluss zu bringen. So lege den Fokus auf Deine Liebe und Fluss und die Dinge werden sich wie ein Puzzle – Stück für Stück zusammenfügen.
Genieße den Prozeß die einzelnen Teile zu finden und immer mehr ganz zu werden. Freue Dich und teile diese Freude auf dem Weg dorthin zur GANZwerdung. Denn dies ist auch ein sehr wichtiger Teil dieses Erleuchtungsprozesses, dieser Schwingungsanhebung – Freude, Freude, Freude auf dem Weg.
Somit habe diese 3 Aspekte im Fokus:
LIEBE, FLUSS und FREUDE und nimm das FEUER zur Hilfe wenn du nicht weiterkommst.
Om namah Shivaya
Nirr ~ The Shamanic Fire Path ~
~
AUGUST 2016 (English):
EMPTINESS. Why EMPTINESS ?
After this strong period of transformation it is now time to fill the resulting emptiness, which can sometimes be perceived as very unpleasant and a little bit disorientating, with LOVE and LIGHT.
This emptiness wants to be filled with YOUR BEING.
Enjoy the coming time and consciously let YOUR BEING stream in and become more YOURSELF.
For many lifetimes you have waited to become MORE WHOLE and COMPLETE and now is the time to gather together these parts of your soul.
The previous waves of transformation have prepared you, to open yourself, to make yourself wide and receptive and to be able to devote yourself very naturally and without resistance to your TRUE SELF – accepting your OWN LIGHT.
Be loving to yourself and take time each day just for YOU (your Being, your Light), to ACKNOWLEDGE you more and more, to ACCEPT you more and more and to BE your-self more and more.
To be YOU more and more walks hand in hand with a big increase of JOY, a big increase of KNOWLEDGE WHAT TO DO and WHAT IS RIGHT – by contrast acting in fear diminishes.
Be yourself more and more and ENJOY LIFE. Because being yourself means being ALIVE. Being yourself means being LIFE, JOY and HAPPINESS.
LOVE LIFE.
OM NAMAH SHIVAYA
Nirr ~ The Shamanic Fire Path ~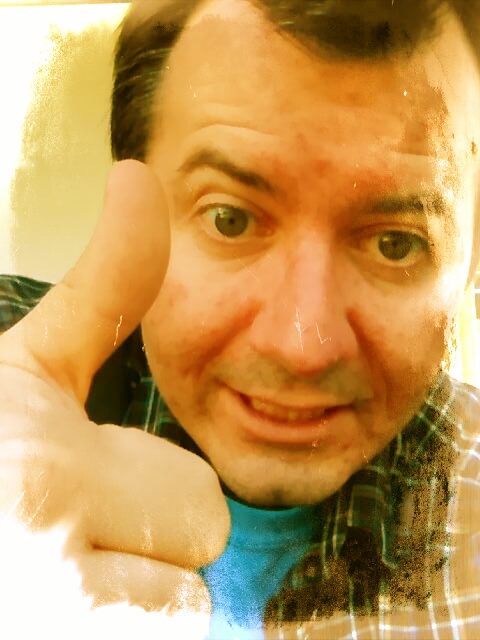 .
•
~
••
~
••
~
••
~
••
~
••
~
.
AUGUST 2016 (German):
LEERE. Warum LEERE ?
Nach dieser transformationsstarken Periode ist es nun an der Zeit, die entstandene LEERE, die manchmal sehr unangenehm und ein wenig orientierungslos wahrgenommen wird, mit Licht und Liebe zu füllen.
Diese Leere möchte mit unserem SEIN aufgefüllt werden.
Genieße die kommende Zeit und lass ganz bewusst dein SEIN in dich einströmen und werde mehr du SELBST. Viele Inkarnationen hast Du darauf gewartet um wieder mehr ganz und vollkommen zu sein und nun ist es an der Zeit diese Seelenanteile wieder einzusammeln.
Die vergangenen Transformationswellen haben vorbereitet – sich umso mehr zu öffnen, sich weit und aufnahmebereit zu machen und um sich ganz natürlich und widerstandslos seinem Wesen hinzugeben – sein LICHT wieder anzunehmen.
Sei liebevoll zu dir SELBST und nimm die täglich Zeit um dich Selber (dein Wesen, dein Licht) mehr und mehr willkommen zu heißen, dich mehr und mehr anzunehmen und – mehr und mehr du Selber zu Sein.
Mehr und mehr du Selber Sein geht einher mit einem sehr starkem Gewinn an FREUDE, einem sehr starkem Gewinn an WISSEN WAS ZU TUN IST und was RICHTIG IST – Handeln aus Furcht und Angst verliert sich.
Sei du Selber immer mehr und GENIEßE das LEBEN.
Weil du Selber sein heißt Leben sein. Du Selber sein heißt LEBEN, FREUDE und GLÜCKLICH sein.
LIEBE das LEBEN.
OM NAMAH SHIVAYA
Nirr ~ The Shamanic Fire Path ~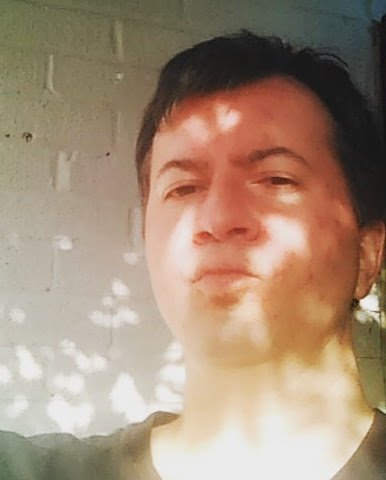 .
•
~
••
~
••
~
••
~
••
~
••
~
.
JULY 2016 (German):
Dieser Monat (6 Wochen Periode) wird ein ganz besonderer. Die Tore zum Himmel sind weit offen. Das goldene Licht strömt ein und die Sonnenstrahlen stärken das göttliche Feuer. Starke Transformationsenergie fließt über die Sonne in unser Herz und in unser ganzes Energiesystem.
Die Menschheit wird aufgefordert an dieser Schwingungserhöhung bewusst teilzunehmen. Ist erstmal das goldene Licht und das göttliche Feuer in unserem Energiesystem verankert, kann unser Bewusstsein Schritt für Schritt mit dieser Schwingungserhöhung einhergehen.
Mit der Erkenntnis das die Transfomationsprozesse sehr stark sind, ist es dann wichtig das wir uns Erholungszeiten gönnen und Auszeiten nehmen. Unser Körper wird dann fähig sein dieses Licht Schritt für Schritt zu integrieren, so dass Bewusstsein und Körper wieder in Einklang schwingen.
Meditiere über das Licht der Sonne und finde Dein Mantra, dass Dir hilft mit diesen starken Transformationsenergien leichter umgehen zu können. Nimm Dir Zeit um dieses Mantra zu finden. Es mögen nur einige Worte sein, die aber dann den Unterschied ausmachen das Licht einfacher in Dich einfließen zu lassen (Beispielmantra: Ich bin Feuer, Ich verbrenne alles was meiner Liebe im Weg steht, Ich bin erfolgreich).
Wende Dich an einen spirituellen Berater oder an einen spirituellen Lehrer wenn du Probleme mit diesen starken Transformationsenergien hast. Sie können Dir helfen Deinen Weg zu finden um einfacher durch diese Zeit zu gehen. Viel Freude und Kraft auf Deinem Weg.
Om namah shivaya
~ Nirr ~ The Shamanic Fire Path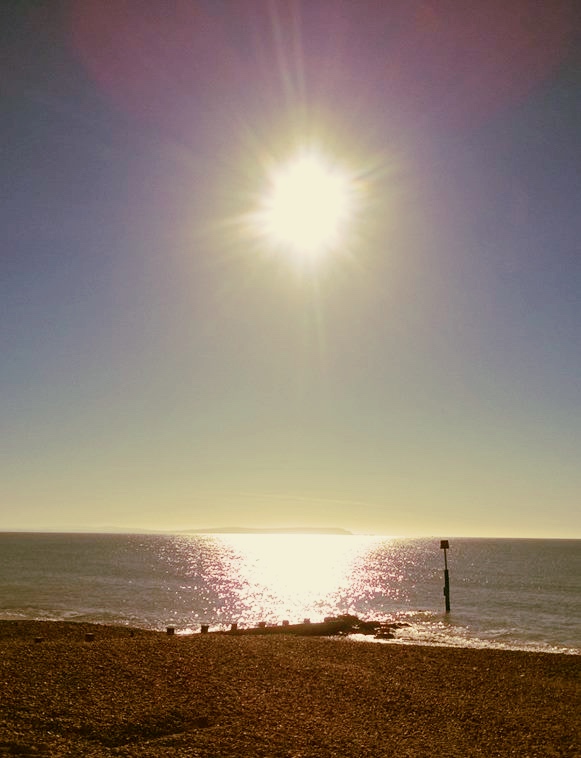 .
•
~
••
~
••
~
••
~
••
~
••
~
.
JULY 2016 (English):
This month will be a very special one. The gates of heaven are wide open. The golden light streams out and the light of the sun's rays strengthens the Divine Fire. Strong transformational energy flows through the sun into our heart and into our whole energy system.
Humanity is called upon to consciously take part in this raising of the vibration. Firstly the golden light and the Divine Fire becomes anchored into our energy system, then step by step our consciousness becomes accustomed to the increasing vibration.
With the knowledge that the transformational process is very strong, it is thus important that we allow ourselves time to rest and recover. Step by step our bodies will then be able to integrate this light, so that our consciousness and body vibrate in harmony again.
Meditate on the light of the sun and find your mantra which will help you to integrate these strong transformational energies. Take your time to find this mantra. It may be just a few words that make all the difference to the light being able to flow in more easily.
Turn to a spiritual consultant or a spiritual teacher if you encounter problems with these strong transformational energies. They can help you to find your way and to navigate more easily through these times.
Wishing you strength, determination and a clear road ahead.
Om namah shivaya
~ Nirr ~ The Shamanic Fire Path